A judge is allowing an accused Capitol rioter to serve as the best man at another accused Capitol rioter's wedding, where one of the guests could be a man who has so far evaded arrest for the Capitol riot.
On Wednesday, Judge Carl Nichols granted Joseph Hutchinson's request to travel to Florida to attend Josh Doolin's wedding festivities, including his bachelor party. The two men, who are "lifelong friends" are accused of assaulting police officers outside the Capitol on January 6 and were released on bail.
During Wednesday's hearing, prosecutors noted that a third Capitol rioter could be present at the wedding. Jonathan Daniel Pollock, 21, was charged alongside Hutchinson and Doolin but has so far evaded arrest, making him a fugitive.
Hutchinson's attorney argued that his client isn't returning to Washington, D.C., which is a condition of his release, and that Pollock is unlikely to show up at the wedding, according to NBC's Scott MacFarlane.
While prosecutors told the judge that allowing the men to gather for the wedding would undermine the Capitol riot cases, Hutchinson's attorney argued that the two men have already spent time together. Having secured permission to travel to Florida for Thanksgiving, Hutchinson invited Doolin to visit him at his family's home, where there was "no incident or other problems at all," according to court filings obtained by Newsweek.
"As one of Mr. Doolin's best friends, Mr. Hutchinson is proud to be one of six groomsmen and a member of the wedding party. As such, he would be included in all the traditional events celebrating the wedding," the court filing said.
Complicating Doolin's wedding plans was a request from prosecutors to revoke his bond, thereby sending him to jail pending his trial. Officials found an AR-15 in Doolin's home in violation of the conditions of his release.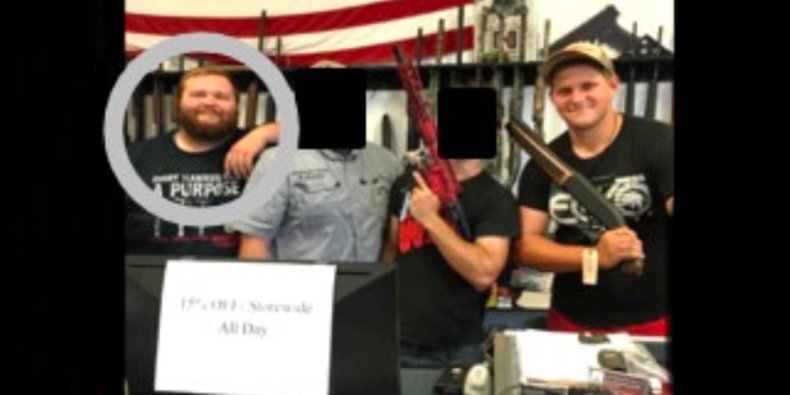 His attorney argued that he was unaware the firearm was there and his wife took full responsibility for the presence of the AR-15. She told the court she got it from her dad for Christmas and put it in the spare bedroom, thinking that if Doolin didn't know about it, he wouldn't be in violation of the court order, according to MacFarlane.
"I had no idea that rifle was in the house or on the property. I have everything to lose and nothing to gain," Doolin said. "I wouldn't be foolish enough to have a [gun] on the property.
Along with granting Hutchinson's request to attend Doolin's wedding, Nichols denied the government's motion, allowing Doolin to remain free on his personal recognizance.
The three men–Hutchinson, Doolin and Pollock–are accused of engaging in coordinated attacks on police officers during the Capitol riot. The day after Pollock returned to work, he reportedly told coworkers that he had a "family emergency" and hasn't returned since.
Pollock is accused of charging at police officers with flag poles and charging a fence with Hutchinson, who helped remove the fence to give rioters access to the line of police officers, according to court documents.
Both Hutchinson and Pollock are accused of physically assaulting police officers. Doolin reportedly advanced toward police officers while pointing the end of a flagpole at them.
While Hutchinson will be allowed to travel to Florida, he's only allowed to attend specific events geared around the wedding. That includes a suit fitting on December 31, the bachelor party at Texas de Brazil on January 1, the rehearsal dinner on January 3 and the wedding, which is set to take place on January 4.
Hutchinson's attorney declined to comment on the judge's ruling.