Judge Bars Wife From Forcing Hospital to Give Husband Ivermectin to Treat COVID-19
An Illinois judge ruled against a woman who was attempting to force a hospital to administer ivermectin to her husband after he contracted COVID-19.
Ivermectin, an animal deworming drug, is being studied as a possible treatment for COVID-19, but isn't approved by the Food and Drug Administration (FDA) for use against the virus. However, some doctors are turning to the drug as a treatment.
Recently, an Ohio judge handed down a decision that a hospital must administer it to a patient whose wife requested that he be treated with ivermectin. However, not all judges believe hospitals should be required to use the treatment even if a patient demands it. On Monday, Sangamon County Circuit Judge Adam Giganti ruled that Memorial Medical Center in Springfield, Illinois, did not have to administer the drug to Randy Clouse, who was admitted to the hospital on July 22.
Anita Clouse, Randy's wife, said her husband told her before he got sick that he would want to receive the human version of ivermectin—which is FDA approved for specific uses such as lice and parasites—if he contracted COVID-19, according to the State-Journal Register.
With her husband unable to speak as he is on a ventilator, Anita filed a lawsuit last week to try to force the hospital to administer the drug. She said his condition wasn't improving and accused the hospital of "keeping Randy alive until he dies." The hospital argued using ivermectin could be the final straw in his case.
In a court filing reported by the State-Journal Register, Memorial Medical Center said Randy doesn't have an active COVID-19 infection anymore and is "presently improving." His physicians believe that administering ivermectin will "likely result in kidney and lung damage, which can lead to organ failure and death."
"Mr. Clouse already has weakened liver and kidney function (and) ivermectin is more likely to push these organs over the edge," according to the filing.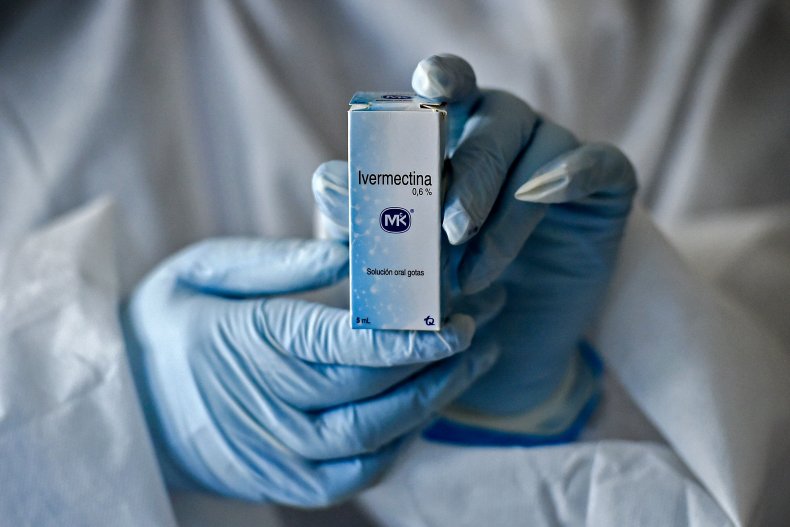 Studies about the effectiveness of ivermectin in treating COVID-19 patients have "yielded insufficient evidence," according to the Centers for Disease Control and Prevention (CDC). Taking high doses of ivermectin can also cause a person to be hospitalized or even die, but the CDC and FDA warnings have done little to temper public demand.
Prescriptions for ivermectin have increased sharply, and stores across the United States have seen an uptick in interest in the animal version of ivermectin. A higher dose than the one given to humans, the FDA has warned that people should never take the animal version because it can be deadly.
The CDC advised health practitioners to caution their patients against using ivermectin without a prescription, as it should only be administered under the supervision of a professional, and push them to get vaccinated against coronavirus.
Neither Randy nor his wife Anita are vaccinated against COVID-19, as they felt the potential side effects of the vaccine would be worse than the virus, according to the State-Journal Register. Despite her husband's hospitalization, Anita was still not convinced of the benefits of the vaccine.
During Monday's hearing, Dr. Alan Bain, a doctor who prescribed ivermectin for Randy, testified that patients for whom he recommended the drug have either gotten better or had "signals" that ivermectin was helpful. He added that he hadn't found problems with the drug's safety.
But William Davis, the attorney representing the hospital, criticized Bain for having never examined Randy in person. Bain said most of his patients are telemedicine.
As reported by KTRK, Dr. John Davidhizar said ivermectin is "reasonably safe" when used under medical professional supervision, and noted that Remdesivir and monoclonal antibodies didn't have formal FDA approval when they were put into use. Davidhizar added that in a global pandemic there "may not be time" to wait for approval.
In trying to persuade Giganti to rule in their favor, Ralph Lorigo, an attorney representing Anita said, "she should have a right to save her husband."
Newsweek reached out to the attorney of Anita Clouse and Memorial Medical Center for comment.