Judge Blocks Trump Policy Removing LGBTQ Health Care Protections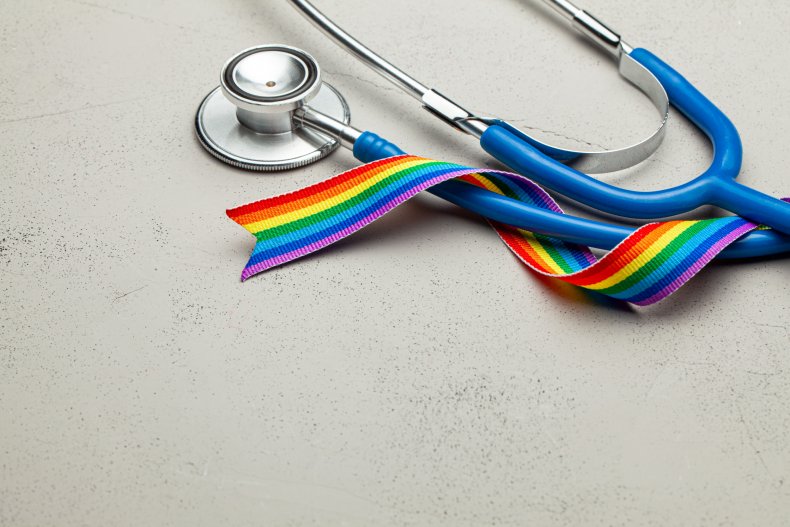 A federal judge has temporarily blocked a Department of Health and Human Services (HHS) rule that would have removed health care protections for LGBTQ people.
U.S. District Judge Frederic Block on Monday granted a preliminary injunction against new HHS rules that were finalized on June 12 and set to go into effect on Tuesday. Block said the rules likely contradict a 6-3 U.S. Supreme Court decision that was issued three days later, finding that gay, lesbian, bisexual and transgender people are included in protections against workplace discrimination on the basis of sex.
"When the Supreme Court announces a major decision, it seems a sensible thing to pause and reflect on the decision's impact," Block wrote in his order. "Since HHS has been unwilling to take that path voluntarily, the court now imposes it."
The HHS rules would have removed language drafted under the Obama administration and offered a definition of "sex" as strictly male or female "as determined by biology." Many experts in the field have noted that scientific consensus does not find that biology supports a rigidly binary view of sex.
Although Block's ruling offers a last-minute reprieve from the new rules going into effect, other legal battles are expected. If the rules were to take effect, they would allow the health care industry to legally discriminate against LGBTQ people by denying them care, including life-saving care unrelated to their sexual orientation or gender identities.
The legal challenge that led to the temporary injunction was brought by activist group the Human Rights Campaign on behalf of two transgender women. Alphonso David, the group's president, lauded the decision and vowed to continue efforts to fight the HHS rules and similar actions aimed at LGBTQ people.
"We are pleased the Court recognized this irrational rule for what it is: discrimination, plain and simple. LGBTQ Americans deserve the health care that they need without fear of mistreatment, harassment, or humiliation," David said in a statement. "This failed attempt to callously strip away non-discrimination health care protections is merely the latest in a long line of attacks against the transgender community from the Trump-Pence team."
"Today's victory is a step in the right direction, and we at the Human Rights Campaign will continue to fight the administration's attempts to dehumanize and stigmatize the LGBTQ community," he added. "This rule should be permanently tossed out and we will fight in court to ensure that it is."
In a June 15 decision that President Donald Trump later suggested was "politically charged," Supreme Court Justice Neil Gorsuch, who was nominated by Trump, wrote that Title VII of the Civil Rights Act of 1964 does forbid discrimination on the basis of LGBTQ status.
"An employer who fires an individual for being homosexual or transgender fires that person for traits or actions it would not have questioned in members of a different sex," Gorsuch wrote. "Sex plays a necessary and undisguisable role in the decision, exactly what Title VII forbids."
Newsweek reached out to HHS for comment.