Pennsylvania Judge Calls ICE to Arrest Couples on Their Wedding Days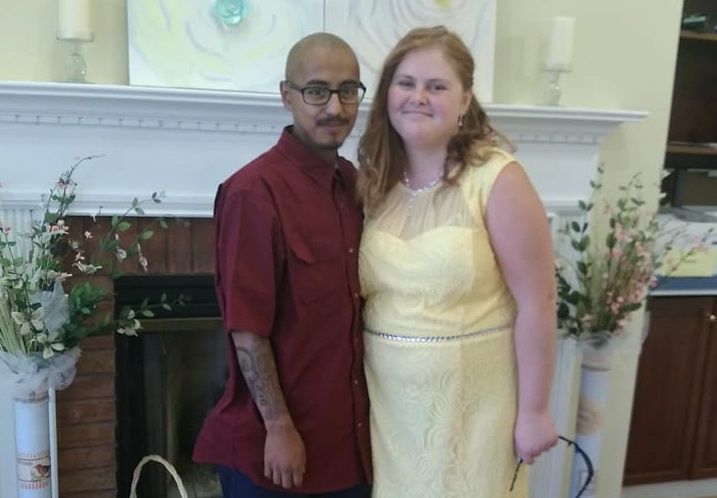 Alexander Parker and Krisha Schmick didn't want much fanfare on their wedding day; the small Camp Hill courthouse in Pennsylvania would do. The high school sweethearts were giddy as they walked into the building for their appointment, eager to exchange vows.
"We talked back in high school about getting married and finally we were going to do it," Krisha told Newsweek. "We were all dressed up and everything."
The couple's excitement was cut short, however, when the judge that had been meant to marry them called Immigration and Customs Enforcement (ICE) agents on the pair instead, refusing to believe Alexander, 22, was living in the United States legally.
Alexander, who was born in Guatemala, but had been adopted and brought to the U.S. at eight months old, said he knew something was wrong when courtroom staff took fifteen minutes to check his Guatemalan identification card after only taking moments to check his then-fiance's.
"I didn't have my Green Card yet, so I gave them the I.D. I had been given and they took it back to the judge and next thing I know a constable is coming out and telling me he needs to detain me because I.D. didn't look real," Alexander told Newsweek.
"I tried to tell them it wasn't fake and that it was issued from the Guatemalan Consulate but they wouldn't believe me and told me I wasn't allowed to go anywhere or leave the building until I could show proof," he added.
Afraid the couple wouldn't be able to go on with their wedding, Krisha, 23, raced home to get Alexander's paperwork and prove he was in the U.S. legally. But she says as soon as she left, Judge Elizabeth Beckley, who had been meant to marry the young couple, called Immigration and Customs Enforcement (ICE) to have her fiance arrested.
Krisha said ICE officers "scared the hell out of [Alexander]," when they showed up, threatening to take him to an immigration detention center if they couldn't confirm he was in the U.S. legally.
Alexander said officers fingerprinted him without asking for his permission and warned him that instead of celebrating his wedding, he could end up spending the evening at an immigration detention center in Harrisburg.
"I was really scared. I didn't know if they were going to arrest me. I didn't know what they would do," Alexander said. "I wasn't sure if I was going to be able to see my wife again if they took me."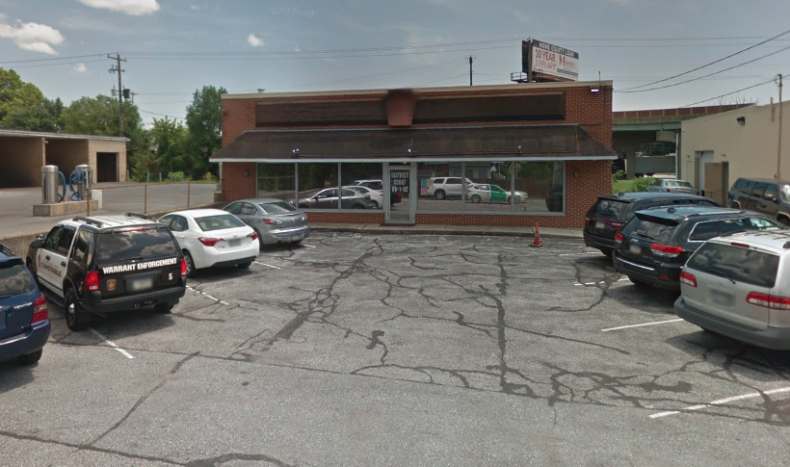 Eventually, ICE officers were able to verify that Alexander was, in fact, in the country legally and "apologized for having to come out to do this."
The couple, who have one child together and another daughter from Krisha's previous relationship, said Beckley also apologized after the incident and offered to still carry out their marriage ceremony, an offer which they accepted only because Alexander's aunts had traveled from New Jersey to see the pair get married.
​Read more: ICE Agents Frustrated by Trump Using Agency as Political 'Pawn,' Former Official Says
"At the end of the day, I was happy we were married, but it never should have happened the way it did," Krisha said. "We were trying literally just to get married and they brought in the ICE agents," she added.
Worse, Krisha said, was that this wasn't the only time Beckley had called ICE agents to her courtroom. The mother of two said she was contacted by a lawyer who said she was representing at least one other couple who had immigration enforcement officers called by Beckley on their wedding day. ​
That couple was not as lucky as Krisha and Alex, with the groom and his best man allegedly being led away in handcuffs, according to a report from ProPublica.
Federal immigration authorities issued a directive in January saying its ICE agents and officers will enter courthouses only for specific targets, such as convicted criminals and people who have been previously deported or ordered to leave the country.
The directive came after the agency saw widespread backlash over arrests made outside U.S. courthouses. It did, however, leave a caveat allowing for ICE to make other arrests under "special circumstances." It is unclear whether Alex and Krisha's case would apply. However, their alleged run-in with ICE officers came prior to the directive being issued.
ICE did not immediately respond to a request for comment on the incident.
Judge Elizabeth Beckley also did not respond to a request for comment for this story, with a representative from her legal firm telling Newsweek she is on vacation.