A bid by Donald Trump and his legal team to access classified documents at his Mar-a-Lago estate, where many were seized during an FBI raid in August 2022, has been undermined, though not outright rejected, by U.S. District Judge Aileen M. Cannon.
The decision was announced on Wednesday as part of a 16-page protective order which said Trump would only be able to view the papers at a secure facility, though it didn't specify where this should be.
Trump has pleaded not guilty to seven criminal charges related to claims he mishandled classified documents after leaving the White House, including refusing to return them to the relevant authorities when requested. The 2024 Republican frontrunner has also been charged in three separate cases over claims he orchestrated the payment of hush money to an adult film actress and broke the law attempting to overturn the 2020 presidential election result, both nationwide and in the state of Georgia specifically.
The decision came after Trump's lawyers asked for permission to establish a sensitive compartmented information facility (SCIF) "at or near" Mar-a-Lago, where they could view the classified documents the former president is accused of mishandling. Prosecutors objected to the proposal and Judge Cannon broadly sided with them, issuing a protection order over the classified materials, though she didn't specify where exactly Trump's team would be able to view the documents.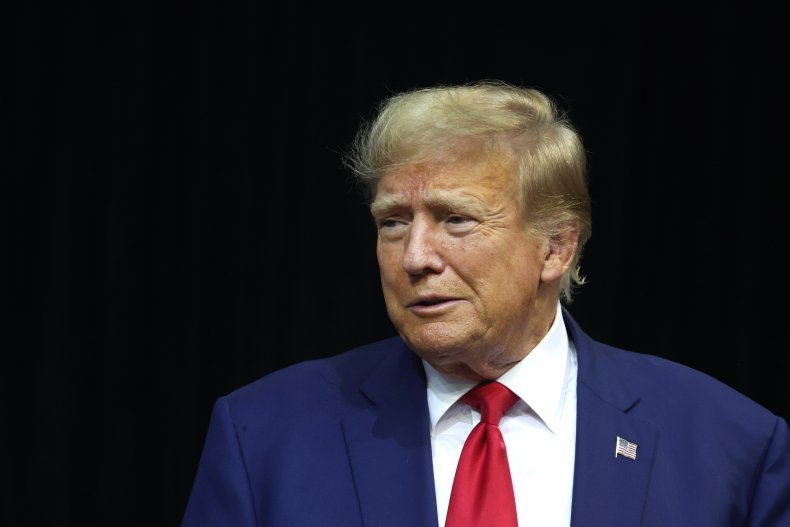 Reacting to the news Marty Taylor, executive director of 'progressive Democrat' supporting group New Blue USA, posted: "Judge Cannon has denied Trump's request that he be allowed to view the very document that he stole at his country club in Mar A Lago instead of in a secure facility. This is sure to make Trump livid. Cannon made the correct ruling.
"To give Trump the ability to see classified/top secret documents at the very place he stored his stolen documents would have been a travesty. Maybe Judge Cannon spoke to someone who told her she was on shaky ground if she allowed Trump unsupervised access to the documents again. Trump cannot be trusted and this ruling lets him know, at least in this instance, Judge Cannon doesn't trust him either."
Newsweek has reached out to Donald Trump for contact via the press contact form on his official website.
Reacting to the judge's decision on X, formerly Twitter, MSNBC legal analyst Lisa Rubin noted it was confirmed that the classified material in the case "consists of approximately 3,500 pages classified at various levels," and argued this volume won't give Trump's legal team a strong case to request his trial is delayed based on the number of documents they must go over.
She wrote: "If that's the totality of the classified information at issue, Trump's team review and analysis thereof may not exactly justify further delay. After all, the general rule of thumb is that a banker's box of materials contains roughly 3,000 pages."
Update, 9/15/23, 5:25 a.m. ET: The headline on this article was updated for clarity.