Judge Caught Making 'Sexist and Offensive' Remarks About Attorney During Live Video
Cook County Judge William Raines could be facing disciplinary action after footage of him making inappropriate comments about a Chicago attorney were posted on YouTube.
Attorney Jennifer Bonjean, out of New York, is representing Roosevelt Myles, whose 1996 murder conviction she is working to get thrown out. A YouTube livestream of the court proceedings was rolling when Raines comments were caught and broadcasted through the streaming site, according to the Associated Press.
According to WGN-9 News, a transcript of the exchange has Raines saying, "Can you imagine waking up next to her every day? Oh, my god! I couldn't have a visual of that if you paid me."
Upon realizing the courtroom was still being broadcast, Raines can be heard saying before the video ends, "Oh, wait...Media streaming live on YouTube? What's up with this?"
On Twitter, Bonjean said her paralegal was able to go into the stream afterward and make a transcript of the conversation, she told the Chicago Sun Times.
Raines made the comments to two assistant state's attorneys and an assistant public defender who were still in the courtroom after Bonjean left. Bonjean called the remarks "sexist and offensive," and said Raines also made comments about Bonjean's colleague, according to her motion.
She stated she received an apology from State's Attorney Kim Foxx, who issued a statement to WGN News that said "The behavior exhibited by Assistant State's Attorneys (ASA) is unacceptable and runs counter to the values of this administration. Their actions reflect poorly on the work of our office and the entire criminal justice system."
Foxx and the prosecutors also issued an apology to Bonjean; however, she said she did not receive one from Raines.
Raines has recused himself from the case and, according to WGN News, Bonjean plans to make a complaint to the Judicial Inquiry Board. Presiding Judge Erica Reddick approved Bonjean's emergency motion to preserve the video, and the case has been reassigned to Judge Carol Howard, according to the Chicago Sun Times.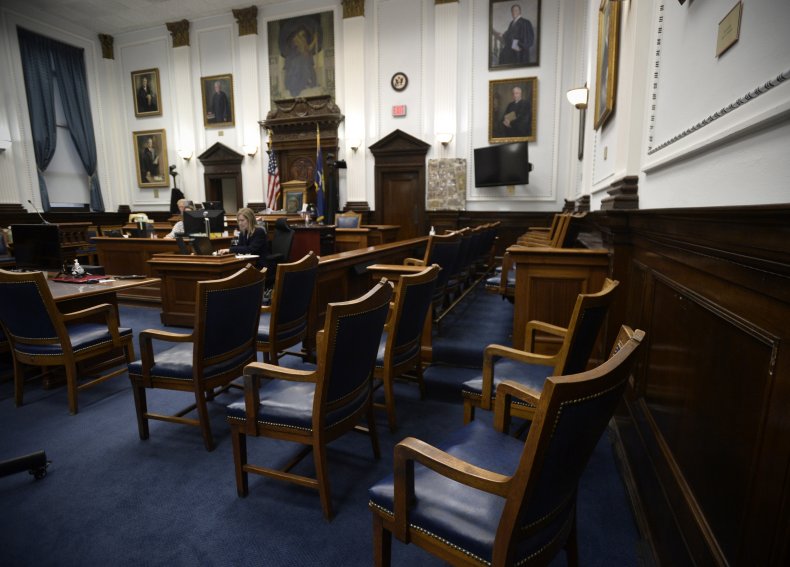 Bonjean has represented several high-profile clients, including men who alleged they were tortured by police, one whose rape conviction was overturned resulting in $5.2 million being awarded to him, and another who won a multimillion-dollar settlement from the city after a detective allegedly framed him for murder.
Her clients have been from around the country and include Bill Cosby, whose conviction she was able to win the appeal of and free from prison.