Judge Enters 'Not Guilty' Plea for Teen Girls in Slender Man Stabbing Case; Trial Set for October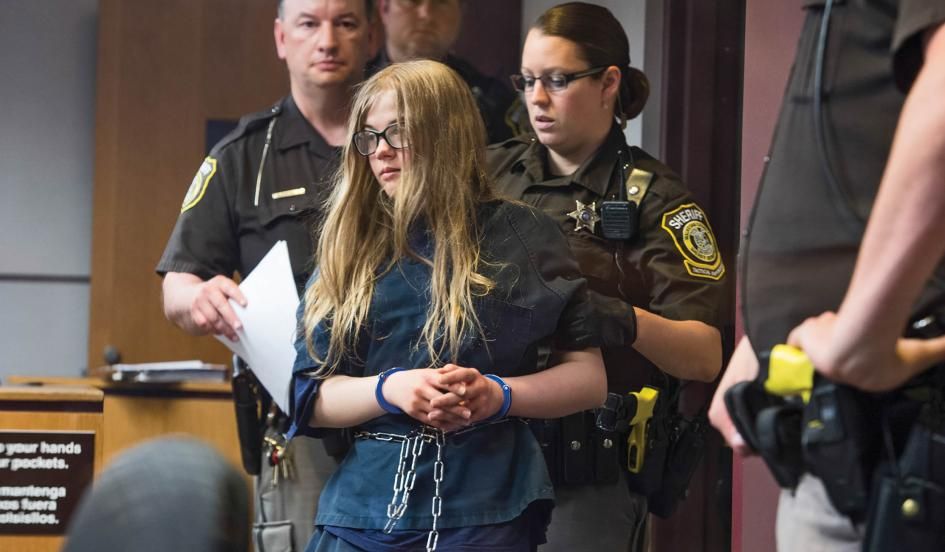 Two Wisconsin girls who are charged with attempting to kill a classmate to please the fictional Internet character Slenderman will face trial together on Oct. 15, a judge ruled on Friday.
Anissa Weier and Morgan Geyser, both charged as adults with attempted first-degree homicide, are accused of stabbing a friend 19 times in May 2014 in Waukesha, a Milwaukee suburb. All three girls were 12 years old at the time.
Waukesha County Circuit Court Judge Michael Bohren entered a "not guilty" plea on behalf of both girls after their attorneys declined to enter pleas. The attorneys are considering challenging Bohren's ruling earlier in August that the case stay in adult court.
Weier and Geyser could be sentenced to up to 60 years in prison if convicted in the stabbing as adults.
Wisconsin law requires cases to begin in adult court if they involve juvenile suspects at least 10 years old who are charged with first-degree attempted intentional homicide.
Geyser's attorney has argued that she would be better served in the juvenile system, where she could get treatment for mental illness.
Prosecutors say the girls lured a classmate into the woods after a sleepover and stabbed her repeatedly to impress the Internet character. She survived the attack and returned to school last fall.