Judge Faces 6 Counts of Misconduct Over Racism, Calling Juror 'Aunt Jemima'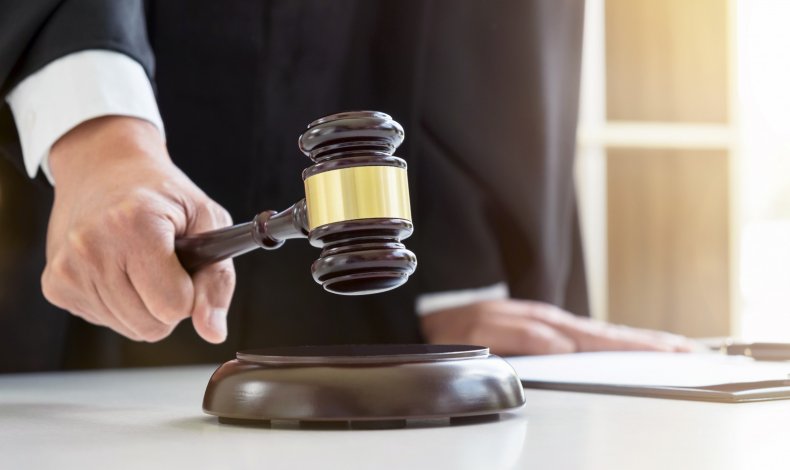 A white Pennsylvania judge who was suspended earlier this year after allegedly calling a Black juror "Aunt Jemima" is now facing six counts of judicial misconduct related to racism.
The Pennsylvania Judicial Conduct Board filed a formal complaint against Allegheny County Judge Mark Tranquilli on Wednesday. Tranquilli is accused of racist behavior against Black jurors and defendants since at least 2015, in violation of the state's constitution and code of judicial conduct.
"The allegations contained within the board complaint undermine both public confidence in the judiciary and its reputation," the board wrote. "If Judge Tranquilli is permitted to continue exercising judicial duties during the pendency of the board complaint, the public's confidence in the judiciary will continue to erode."
Tranquilli has been on administrative leave since February, not long after he allegedly dubbed a Black juror who wore her hair in a wrap "Aunt Jemima." The judge is said to have used the racist moniker during a discussion on jury selection he initiated with lawyers after becoming "visibly affected" when the jury returned a "not guilty" verdict.
He is also said to have remarked that he believed the juror had a "baby daddy" at home who he speculated was "probably slinging heroin," while he called a different juror a "knucklehead."
During a 2015 custody case involving Black parents, the complaint states that Tranquilli said "that his only concern is his own three children" while noting that he "did not care" about the children involved in the case.
He told the parents that he had been a homicide prosecutor and was "merely passing time in the family division" as he waited for criminal cases, describing himself as a "butcher" and saying he would "split [their] baby in half like Solomon and sleep like a baby that night."
At one point during the hearing, the judge allegedly "affected an accent and dialect described as 'Ebonics'" while speaking to the parents about communication.
"When I say communication, I don't mean 'and den da bitch done dis, and den da bitch done dat," Tranquilli said, according to the complaint.
The judge is also alleged to have told a female defendant in 2018 that she had "laid down with dogs" to produce her two children, while suggesting that she should have used contraception and remarking that "there is no milk of human kindness left in these veins" due to his experiences as a prosecutor.
During a 2019 hearing, he allegedly threatened that a defendant would be sent "down amongst the sodomites" in prison if he were to miss an upcoming probation hearing.
"Judge Tranquilli engaged in conduct that was so extreme that it brought the judicial office itself into disrepute," the board wrote, in reference to one of the counts alleging that the judge violated Pennsylvania's constitution.
Newsweek reached out to the Pennsylvania Judicial Conduct Board for comment.