Judge Forbids Lyft and Uber to Skirt Law Classifying Drivers as Employees
On Monday, California judge Ethan Schulman blocked the two largest ride-sharing companies in the U.S.—Uber and Lyft— from trying to re-classify state drivers as independent contractors rather than employees.
The companies had sought to do this in order to avoid complying with Assembly Bill 5 (AB5), a California law signed in September 2019 which requires companies to classify as employees if their workers' labor forms the core of their business and if their work is controlled by the company.
AB5 would require Uber and Lyft, among other companies, to classify their workers as employees and provide them benefits such as minimum wage, paid sick and family leave, unemployment insurance, workers' compensation insurance and to take federal and state deductions out of their taxes.
Right now, Uber and Lyft classify their workers as contract laborers, meaning that they must pay for their own healthcare and taxes. Drivers are also required to pay for gas, car maintenance, repair, cleaning and anything meant to prevent the spread of COVID-19, several drivers in Oregon told Newsweek.
In his 34-page decision, Schulman said that Lyft and Uber had demonstrated a "prolonged and brazen refusal" to comply with AB5. While both companies have claimed that they are not "hiring entities," Schulman said the companies have made a "concerted effort" to overturn AB5. He also said he believed that the plaintiffs could prove that the companies had illegally tried to re-classify their workers in defiance of state law.
He also said the public could face substantial harm if drivers were denied employee benefits such as minimum wage, paid sick and family leave, unemployment insurance and workers' compensation insurance.
Schulman granted a preliminary injunction blocking the two companies from re-classifying their laborers, but it will not take effect for 10 days so that the companies may file an appeal. Lyft has already said it plans to do so.
Nevertheless, in a statement, Los Angeles City Attorney Mike Feuer wrote, "This is a resounding victory for thousands of Uber and Lyft drivers who are working hard —and, in this pandemic, incurring risk every day—to provide for their families.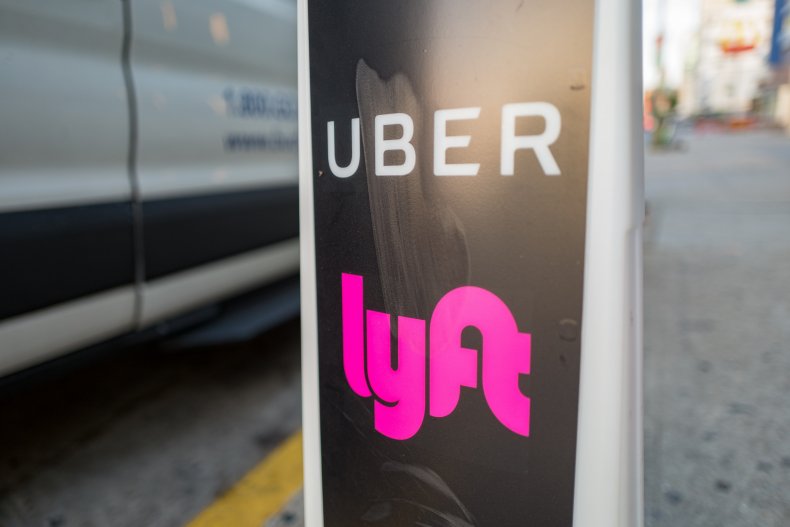 However, in a statement, Lyft said it intends to resort to a ballot measure to help overturn AB5.
"Drivers do not want to be employees," Lyft wrote. "Ultimately, we believe this issue will be decided by California voters and that they will side with drivers."
An estimated 76.5 million to 119.2 million people used either Lyft or Uber in the first three months of 2018. It's unclear how the worldwide COVID-19 epidemic may have impacted ridership.
Newsweek contacted Lyft and Uber for comment.