Judge Forces Trump to Allow Trangender Troops to Join the Military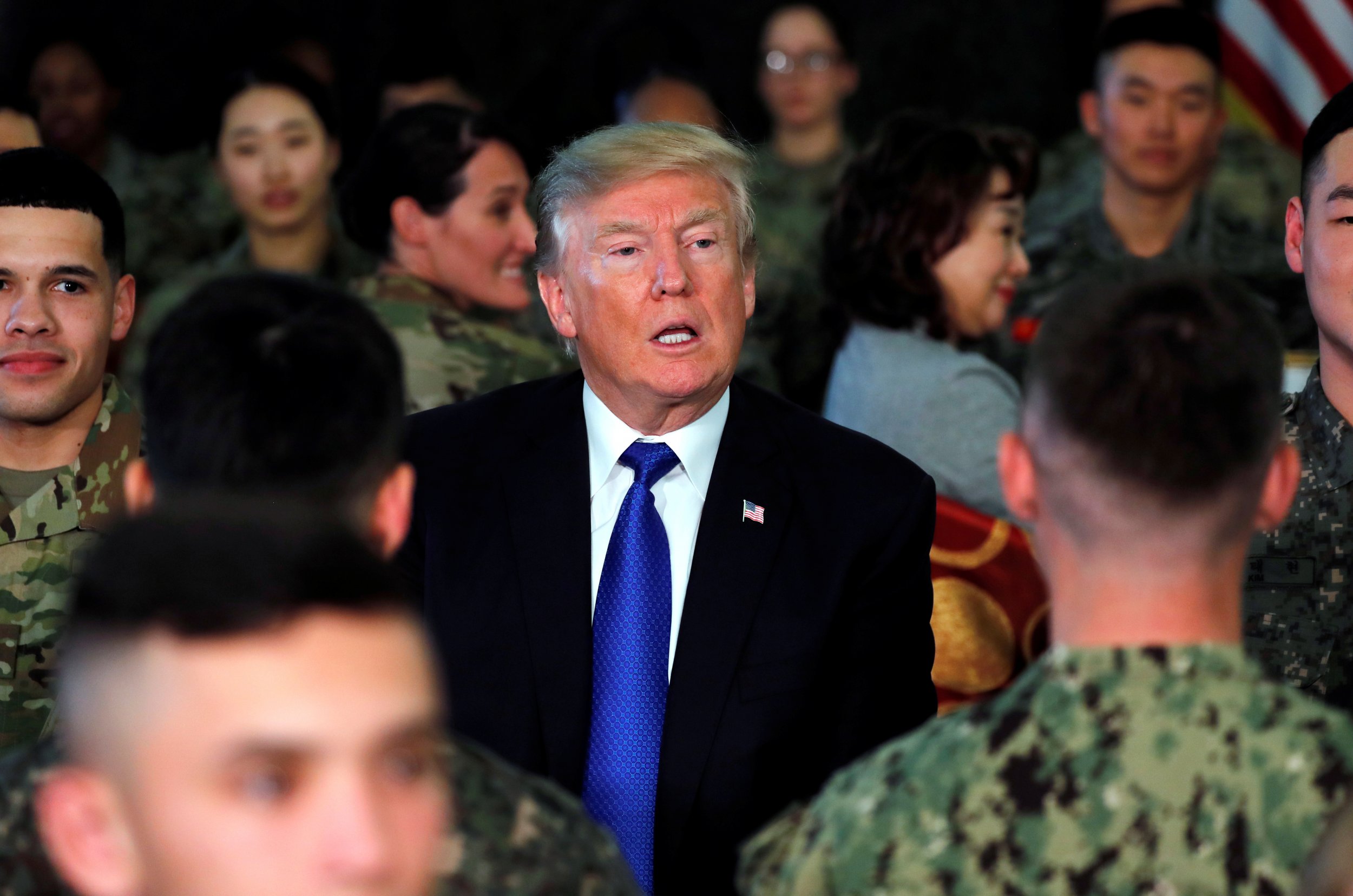 A federal judge has ordered the U.S. military to begin accepting transgender recruits starting early next year despite President Donald Trump's plan to ban them.
Judge Colleen Kollar-Kotelly issued an injunction Monday against Trump's memo in August ordering the military to ban transgender troops.
Trump's order halted funds toward gender transition surgery and said the military should consider a service member's deployability when considering whether to hire them or keep them on.
After Trump issued the ban, Secretary of Defense James Mattis sought to push back the date that transgender recruits would be allowed to enlist while he studied whether the Obama-era policy allowing transgender troops to serve openly would "impact military readiness and lethality."
The injunction was issued Monday after lawyers for five unnamed transgender troops sought clarification from Kollar-Kotelly about the extent of a preliminary injunction she issued against Trump's orders last month.
"This is an important clarification because it means the military can't do an end run around the judge's decision," said Jennifer Levi, of the GLBTQ Legal Advocates & Defenders (GLAD) which is representing the soldiers, in an interview with NBC News.
Trump originally announced the policy in a series of tweets on July 26 that took the Pentagon by surprise. The government "will not accept or allow transgender individuals to serve in any capacity in the U.S. military," Trump tweeted at the time. He didn't issue his directive on transgender troops until a month later.
Read more: Trump's transgender military ban, explained
Trump's ban may be partly a move to please his base of Evangelical Christian voters. Polling about American attitudes toward transgender issues released Monday by the Pew Research Center reveal religious divisions. According to the poll, 61 percent of white evangelical Protestants say the U.S. has "gone too far" when it comes to accepting transgender people.
In September, a Reuters poll showed that 60 percent of white Evangelicals approve of Trump, even though his approval rating has shrunk drastically among other groups.
Another federal judge issued a separate injunction against Trump's ban last week, stating that transgender people serving in the military have "demonstrated that they are already suffering harmful consequences" due to Trump's policy.