Judge Gets Probation for Voter Fraud in Same County Where Woman Got Five-year Prison Term for Voting Illegally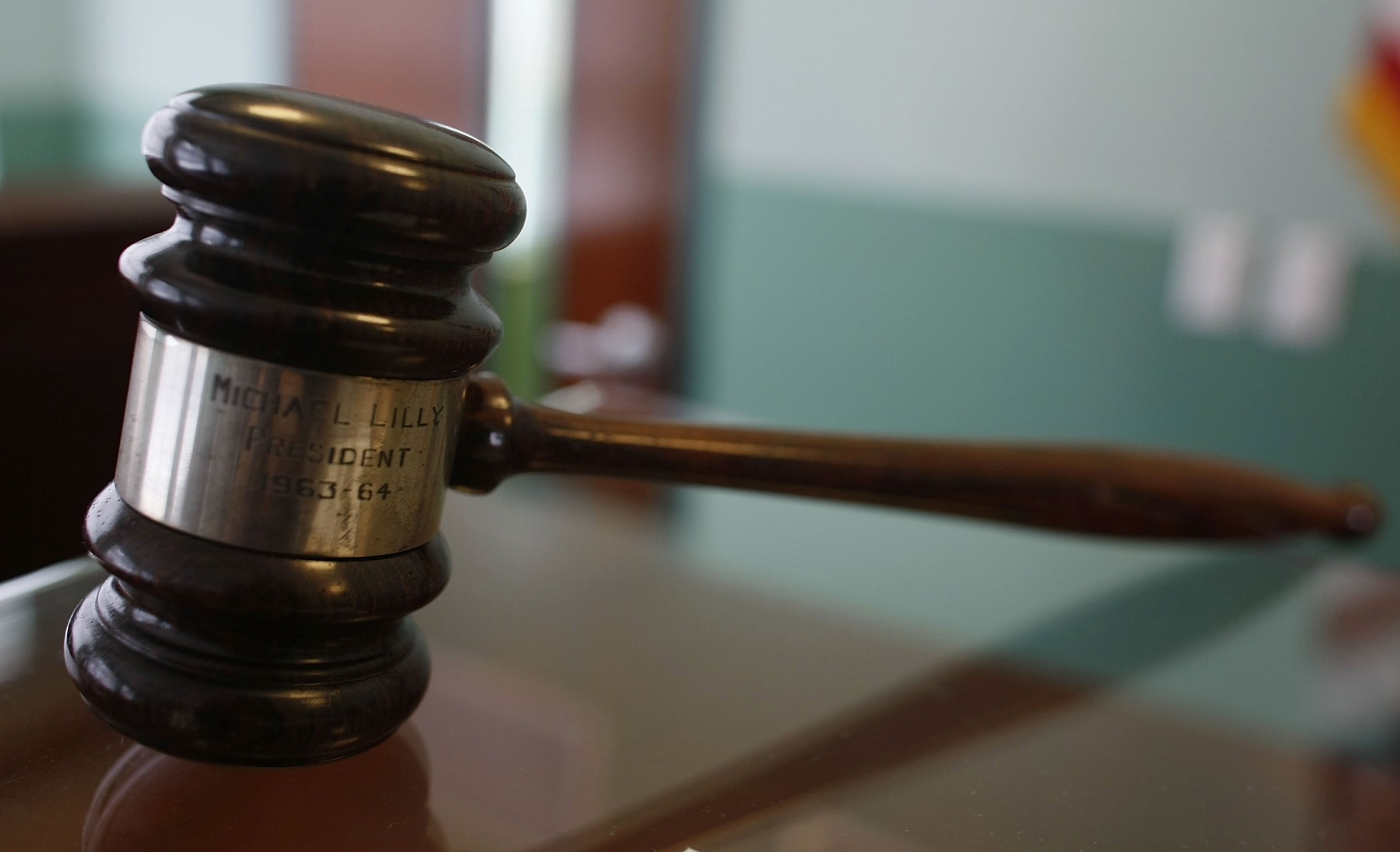 A Texas judge who pleaded guilty to falsifying signatures in a bid for re-election avoided jail time on Monday in Tarrant County—the same county where a woman was sentenced to five years in prison for voter fraud last month.
Tarrant County Justice of the Peace Russ Casey admitted to tampering with a government record in a plea agreement that ended his tenure on the bench. Casey's admission comes after a long-running investigation that revealed he tried to rig his own election by submitting fake signatures on documents needed to secure a spot on the March 6 primary ballot. The embattled judge attempted to elbow competitors off the ballot by accusing them of having an invalid number of signatures.
Casey was initially sentenced to a two-year stint behind bars but later received five years' probation and resigned, the Fort Worth Star-Telegram reported. Casey made more than $125,000 a year as a judge and had been serving on the bench since 2006.
"I apologize to the citizens of Tarrant County, the Tarrant County Republican Party, my family and friends for the way that I have ended my judicial career," Casey said in a public statement. "Today's proceedings have begun my transition from public to private life. I ask for forgiveness and respect for our privacy as we go through this transition."
For some online and in the local community, the case recalled the five-year prison sentence handed down to Crystal Mason, a 43-year-old mother who was convicted of voter fraud in March. The Texas woman had cast a ballot in the 2016 presidential election while on supervised release in connection with a 2012 tax fraud conviction. Mason claimed she didn't know her previous record precluded her from voting.
According to a Texas state law, felons must serve out their full sentence before regaining voter eligibility.
Mason waived her right to a jury trial and had a state judge issue her a sentence. Casey, meanwhile, hammered out a deal with prosecutors. Critics have slammed the sentencing disparity, arguing that it highlights racial inequality within the justice system. Mason is black; Casey is white.
Nicole Porter, director of advocacy for the Sentencing Project, a nonprofit working for criminal justice reform, told Newsweek that judges and prosecutors have a great deal of discretion that is often reflected in the sentencing outcomes.
Disparities in the justice system, particularly those involving race, can result from "the cumulative disadvantages that accrue up to the point of sentencing," Porter said.
"It's a reflection [on] Tarrant County that, despite the national attention over the [Casey sentencing], they would go on to use discretion to benefit a person from a much more privileged background," she noted.
"I inflated returns," Mason, a tax preparer, said about her tax fraud conviction. "I was trying to get more money back for my clients. I admitted that. I owned up to that. I took accountability for that. I would never do that again. I was happy enough to come home and see my daughter graduate. My son is about to graduate. Why would I jeopardize that? Not to vote.... I didn't even want to go vote."
Tarrant County, which includes Fort Worth, has a population nearing 2 million. About 15 percent of its residents are black, and about 70 percent are white.
According to the Sentencing Project, more than 600,000 people in Texas were ineligible to vote during the 2016 election due to prior convictions. It's unclear how many people illegally cast ballots.
A report from the Brennan Center for Justice at New York University found that most cases of illegal voting were accidental.
"Most reported incidents of voter fraud are actually traceable to other sources, such as clerical errors or bad data matching practices," the center said.