Judge: Girls Charged in Slender Man Stabbing Are Fit to Stand Trial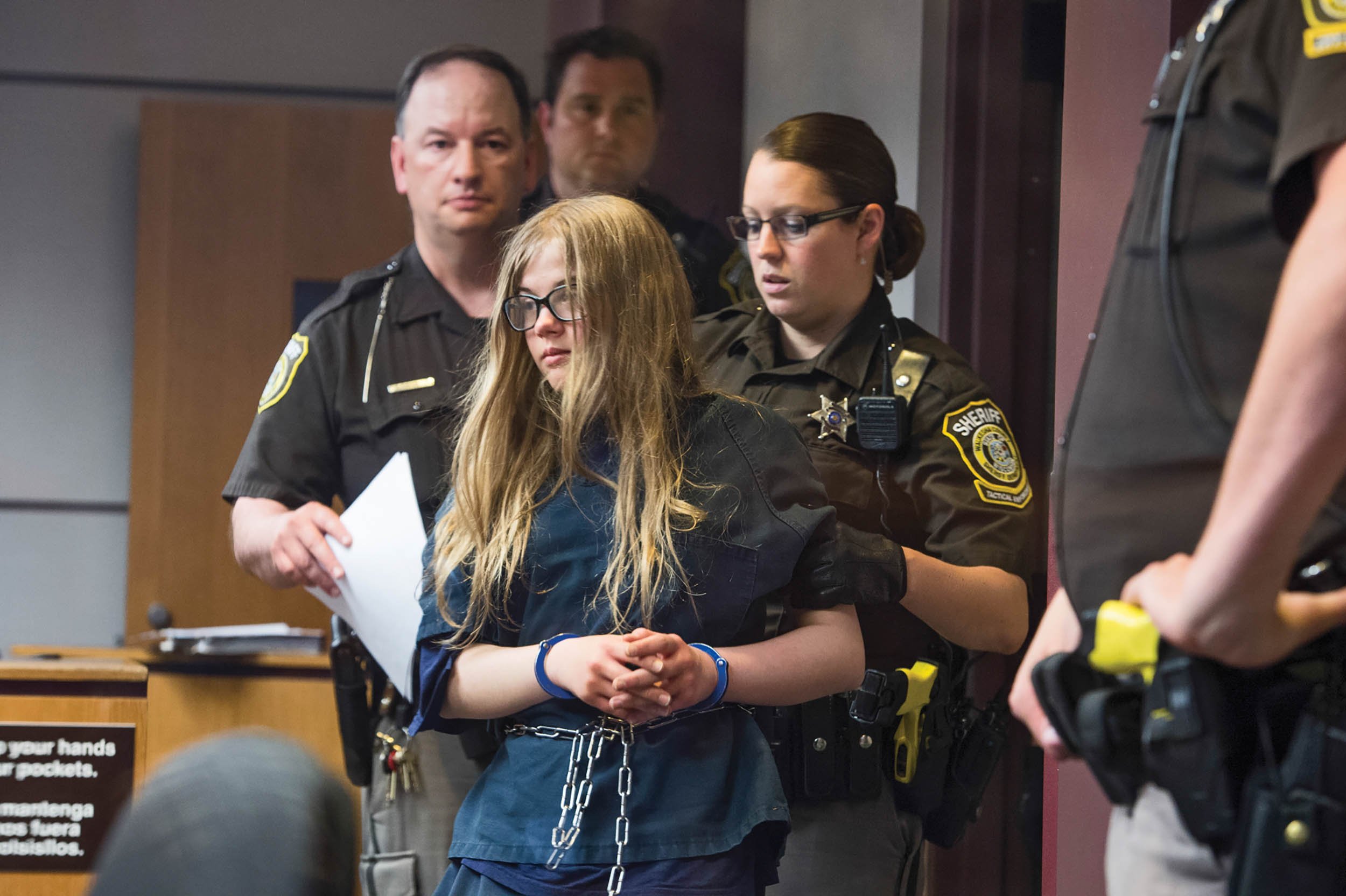 The attack was as brutal as it was bizarre. In May, two 12-year-old girls allegedly stabbed their friend 19 times with a kitchen knife and left her to die in a Wisconsin park. The reason, the police said: They wanted to meet Slender Man, an imaginary monster they learned about on the Internet.
Now the girls stand accused of first-degree attempted murder, in a trial that began this week with a judge in Waukesha County ruling that both are competent and will be charged as adults.
Because of the strange nature of the girls' alleged motivations, a doctor hired by their lawyers had said they were unfit to stand trial. Indeed, one of the girls told a court appointed psychologist that she believed in a number of mythical creatures, including unicorns.
Slender Man is among those creatures. He was created in 2009 by Eric Knudsen, a graphic artist who posted on the online forum Something Awful, under the name Victor Surge. A tall, faceless character, Slender Man—in Knudsen's renderings—would lurk in the shadows and prey on children.
Not long after Knudsen began posting his captioned drawings, other forum members began creating their own. Soon, Slender Man went viral as people from other forums began adding to his myth.
One rendition in particular stuck: Slender Man has to power to convince his "fans," usually children, to kill one another to protect themselves and their family from his wrath. If the child murders someone, the tale goes, Slender Man will meet them in person as a reward and take the child back to his lair.
The two alleged killers reportedly discovered this story earlier this year on Creepy Pasta, a forum dedicated to eerie tales. One post about him on the site generated more than a thousand comments, as users debated whether or not Slender Man is real.
Knudsen has only spoken to the media once since the attack. In June, he told the Associated Press, "I am deeply saddened by the tragedy in Wisconsin, and my heart goes out to the families of those affected by this terrible act."