Judge Grants CA Prison Guards Block on Vaccine Mandate
A California judge on Wednesday has blocked an order that was due to take effect this week requiring California correctional officers to be vaccinated against COVID-19.
Kern County Judge Bernard Barmann issued a temporary restraining order that prevents the state from enforcing a vaccine mandate for guards and peace officers represented by a prison guards' union while the court considers a request for a preliminary injunction, The Sacramento Bee reported.
The California Correctional Peace Officers Association (CCPOA) had asked Barmann, who was appointed by California Gov. Gavin Newsom in December, to block the order for all prison employees.
But Barmann issued an order only for employees represented by CCPOA. Other employees who work in prisons that have health care facilities will still be required to be fully vaccinated by October 14 under the Department of Public Health order, which eliminated a testing option as an alternative to getting the vaccine.
The prison guards' union, which contributed $1.75 million to Newsom's recent fight against recall, has also opposed another vaccination order affecting prison employees.
In September, U.S. District Judge Jon Tigar ordered that all employees entering California prisons be vaccinated or have a religious or medical exemption.
The move was opposed by the California Department of Corrections of Rehabilitation and Newsom, despite the governor previously declaring that Democratic lawmakers should "lean into" policies like vaccine mandates.
Newsom's administration has also ordered vaccinations or regular COVID-19 testing for all state employees, including correctional employees. But Tigar's order does away with the frequent testing option.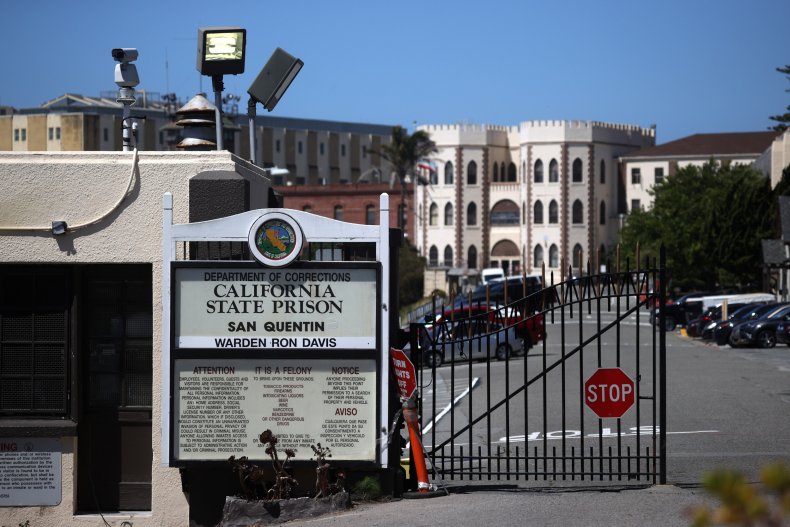 According to news website CalMatters, the Newsom administration and the state corrections department appealed that ruling on Wednesday.
The governor has come under fire in recent weeks for what has been perceived as inconsistency on vaccine mandates. He issued the country's first vaccine mandate for schoolchildren, but didn't require teachers and school staff to also get vaccinated. California's largest teachers union backed Newsom against recall efforts and donated to his campaign.
"What's keeping Newsom from requiring that staff members must be vaccinated by, say, Dec. 1, since the FDA [Food and Drug Administration] has already cleared the vaccines for adults?" asked an editorial from the Mercury News and East Bay Times.
"Or students 16-and-older, for that matter, since they, too, have the FDA's stamp of approval."
The editorial also accused Newsom of caving to the prison guards' union. "The governor should back his tough talk with actions that match his words," it added.
COVID-19 has killed 240 inmates and 39 prison employees in California since the start of the pandemic. About 61 percent of prison staff are fully vaccinated, while another 3 percent are partially vaccinated, according to the department's website.