Federal Judge Jails Grad Student for Staging Pipeline Protest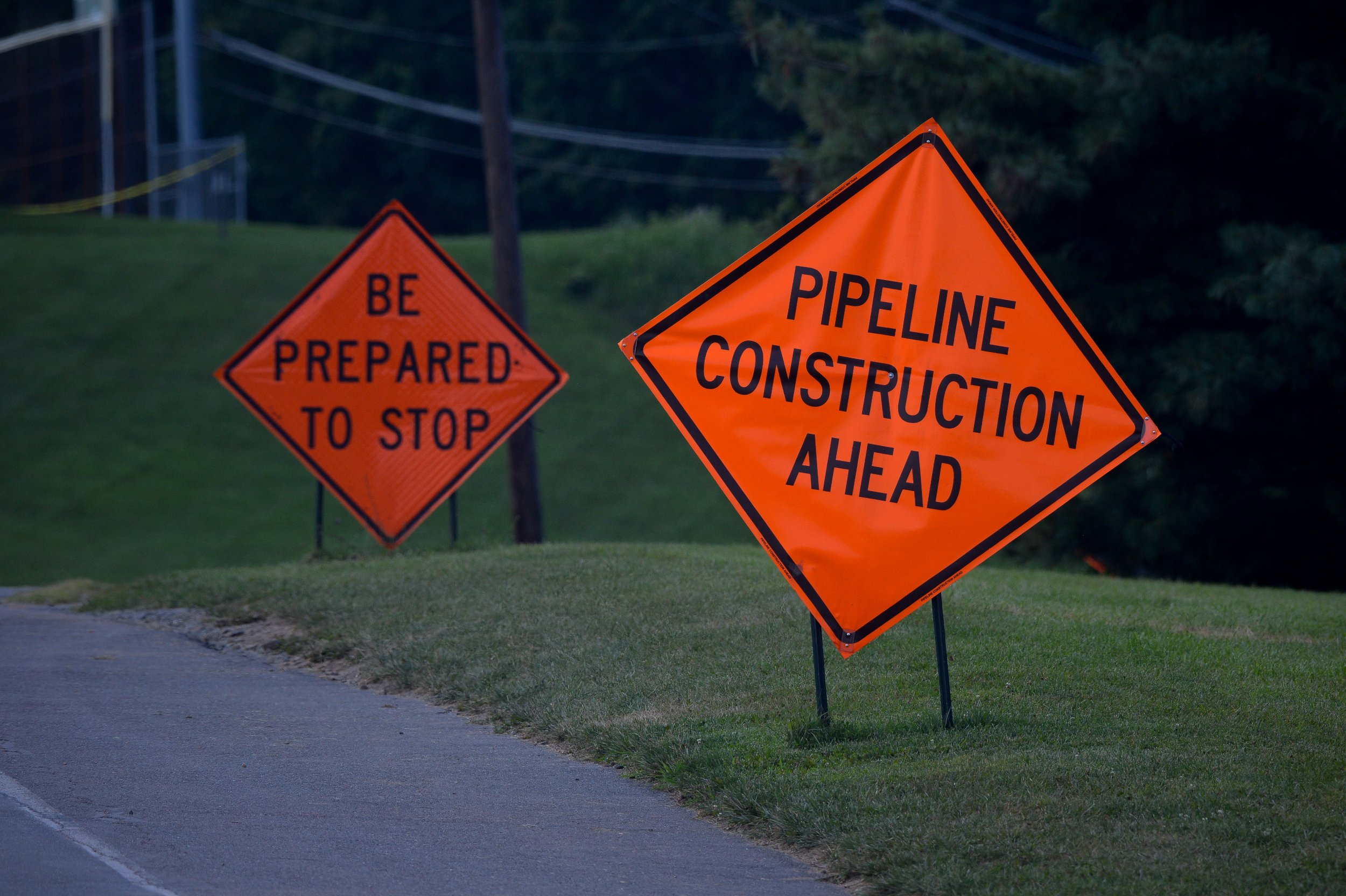 Close to two weeks of dangling in the trees cost Catherine "Fern" MacDougal two days of freedom.
The 31-year-old University of Michigan graduate student was sentenced by a federal judge on Thursday to two days behind bars for joining almost a half-dozen other environmental activists who, since April, have staged protests in aerial blockades, according to documents reviewed by Newsweek.
MacDougal refused to budge from a 30-foot high blockade in Jefferson National Forest, near the Appalachian Trail on the border between West Virginia and Virginia, to hinder a shale gas project known as the Mountain Valley Pipeline.
MacDougal pleaded guilty on Thursday to trespassing and blocking a U.S. Forest Service road before she was marched out of the Roanoke, Virginia, courtroom in handcuffs.
According to U.S. District Court Magistrate Judge Robert Ballou's order, MacDougal would be "committed to the custody of the United States Bureau of Prisons to be imprisoned for a total term of two days."
She is expected to be released no later than 8:00 a.m. ET on Saturday, July 28.
The convicted tree-sitter managed to devise an "unauthorized structure," defined as a suspended aerial "rope system," that functioned as a partition to Pocahontas Road in Giles County, Virginia, according to a statement of probable cause filed on June 1.
The U.S. Forest Service–operated road was officially closed off on April 7 to "any nonauthorized personnel within 100 to 125-feet" for what the agency called "health and safety reasons," documents showed.
On June 1, MacDougal was confronted by pipeline workers and U.S. Forest Service officers who "accessed" the wooden structure she'd constructed and attempted to talk her down.
MacDougal replied, "No, I'm good," the court papers showed.
Another attempt was made to contact MacDougal as workers and forest officers this time used a construction lift. She was described in the documents as being "somewhat noncompliant."
MacDougal had to be brought down by force. One forest officer was described in the papers as having to "physically reach and grab her to pull her onto the lift, where she was placed in custody" and lowered down to a female forest officer, who searched her.
The grad student was accused of participating in a protest with others to construct the tree structures suspended by ropes to the "very tops of large construction equipment" and ultimately make a physical statement "in protest of the Mountain Valley Pipeline."
The pipeline, in the works since 2015, was approved by a year ago by federal agencies from the Federal Energy Regulatory Commission and U.S. Department of Transportation, as well as state agencies in West Virginia and Virginia, where the structure was to live. According to its website, its purpose is "to take natural gas from the Marcellus and Utica shale regions to markets in the Mid- and South Atlantic regions of the United States."
Once completed, the 42-inch-diameter pipe is expected to tap "a vast supply of natural gas … [and] provide up to two million dekatherms per day (two billion cubic feet per day)," the site's figures read.
Last month, the pipeline's planners announced that construction was on hiatus.
In an online statement, the project team said it prided itself on "environmental stewardship" and claimed it was "temporarily" suspending work to shore up any environmental repercussions. It added that the stoppage of welding, trenching and stringing of pipe was done "to ensure appropriate soil erosion and sediment controls were implemented, and restored where necessary, along the pipeline route."
Newsweek's attempts to reach the company as well as the U.S. Forest Service and MacDougal's defense attorney were not returned in time for publication.
The incident wasn't MacDougal's first run-in with the law over green causes.
The prosecutor in MacDougal's treetop tresspassing case on Thursday revealed to the judge that the grad student was convicted in2012 of trespassing and obstruction four separate times.
"She is someone who is motivated by service to what she believes," said assistant federal public defender Randy Cargill, according to The Roanoke Times.
MacDougal was rounded up in Gillette, Wyoming, back in 2013 after hanging an anti-coal-mining, Navajo-inspired banner that read, "Peabody Attacks: Pensions, Diné Lands, Climate," referring to the Peabody energy company shareholders meeting, The Billings Gazette reported.
MacDougal's guilty plea comes on the heels of trespassing charges lodged against three other protesters who, on April 22, attempted to nourish a woman named Danika Padilla, who was accused of dangling from a pole blocking the same road, in a separate aerial blockade, for 57 days.
Padilla is expected to appear in court in August.