'Judge Judy' Ending After 25 Seasons: Judy Sheindlin's Net Worth As TV's Highest Paid Star and Is She Retiring?
Judge Judy will come to an end after 25 seasons, star Judy Sheindlin told Ellen DeGeneres in an interview airing Monday.
The show, currently in its 24th season, will continue to air original episodes through the 2020-21 television season, after which, says Sheindlin, CBS Television Distribution will syndicate reruns of the show instead of financing new episodes.
"I've had a 25-year-long marriage with CBS and it's been successful," said Sheindlin. "Next year will be our 25th season, silver anniversary, and CBS, I think, sort of felt they wanted to optimally utilize the repeats of my program, because now they have 25 years of reruns. So what they decided to do was to sell a couple of years' worth of reruns."
However, Sheindlin is not retiring by any means, telling DeGeneres she plans to produce a new show called Judy Justice to air after Judge Judy ends.
"I'm not tired. So Judy Justice will be coming out a year later. Judge Judy, you'll be able to see next year, full year, all new shows. The following couple of years, you should be able to catch all the reruns that are currently carrying Judy, and Judy Justice will be going elsewhere. Isn't that fun?"
Sheindlin didn't say where the new show will air.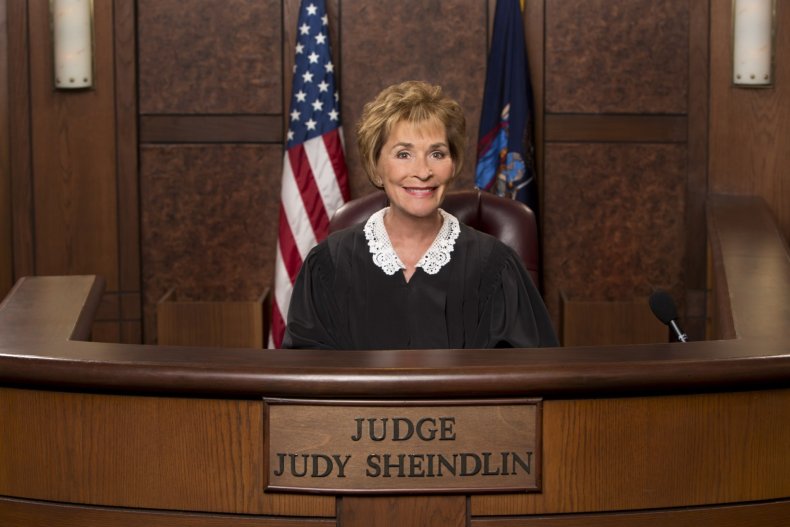 Judge Judy Sheindlin's net worth
Judge Judy, which is the highest-rated daytime program in the U.S., has made Judy Sheindlin the highest-paid star in television.
Sheindlin is worth $440 million, according to Forbes.
In 2015, Sheindlin agreed a deal with CBS to continue making Judge Judy through Season 25 for a reported $47 million a year.
In 2017, Sheindlin earned an enormous payday between $95 and $100 million for selling the entire library of Judge Judy episodes to CBS, Wall Street Journal reported at the time. That meant CBS now owns over 5,000 hours of Judge Judy programming to syndicate in reruns.
"I'm overjoyed that CBS will continue to shepherd my program and be the custodian of the library," Sheindlin said at the time. "They are the gold standard in television, and I'm fortunate to be in business with such talented people."
According to Forbes, the sale of the library made Sheindlin the highest-paid television host in 2018, with earnings of around $147 million, putting her ahead of Ellen DeGeneres ($87.5 million), Dr. Phil McGraw ($77.5 million), Ryan Seacrest ($74 million) and Steve Harvey ($44 million).
Judge Judy first aired in 1996 and has won three Daytime Emmy Awards for outstanding legal/courtroom program, winning its first award in 2013, followed by successive victories in the category in 2016 and 2017.
At the 2019 Daytime Emmys, Sheindlin was awarded a lifetime achievement prize for Judy Judy.
This article was updated to include further information on Judy Sheindlin's net worth.