How Much Money Does Judge Judy Make? It's a Reasonable Amount, Real Judge Rules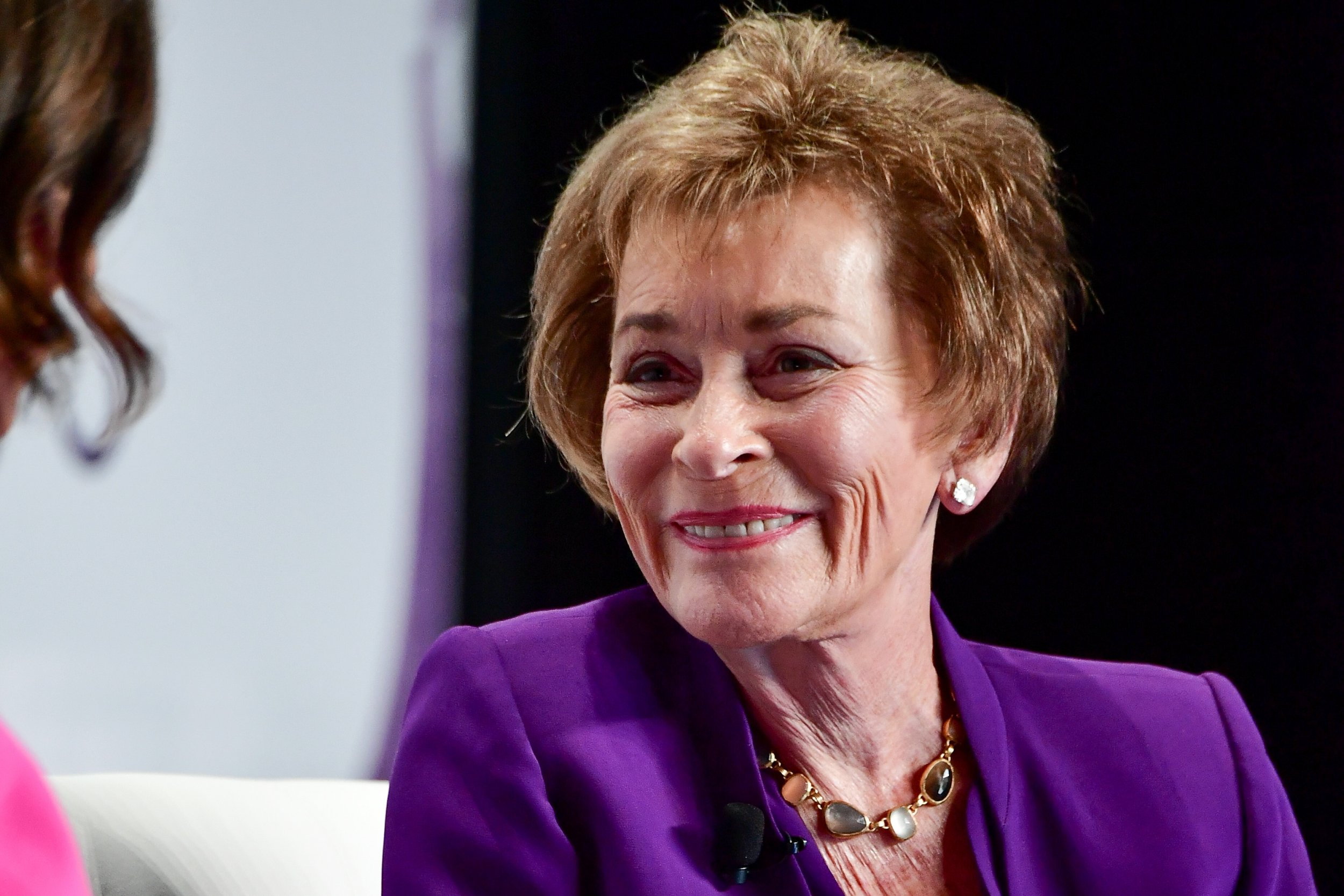 In a now-dismissed lawsuit, a real judge ruled Thursday that Judge Judy star Judith Sheindlin's whopping $47 million salary is reasonable.
Sheindlin's talent agency Rebel Entertainment Partners, led by Richard Lawrence, filed a lawsuit against CBS and Big Ticket Television in 2016. It claimed it was contractually obligated to be compensated five percent of the series's net profits since 2010, Deadline reported.
"47 million is quite high for a salary and leaves nothing for any of the people that were supposed to receive profits from the show," Rebel Entertainment's attorney Bryan Freedman told ABC News in 2016. "It's an egregious violation of the contract and shouldn't be allowed." The agency also alleged CBS did speak with its executives upon the creation of Sheindlin's spinoff series, Hot Bench. Rebel Entertainment said a packaging fee discussion was required.
On Thursday, Los Angeles Superior Court Judge Joanne O'Donnell disregarded Rebel Entertainment's claim and ruled that Sheindlin's salary was not structured in a way that would deny the agency—which originally put together the show—its necessary compensation, according to The Hollywood Reporter.
"I remember that conversation because it was a life-altering conversation for me," Sheindlin said of becoming a TV judge while testifying in court, according to a 2017 report from The Hollywood Reporter. "I said as a matter of fact I did. I thought I would make a great TV judge and I know that Joe Wapner had just gone off the air." (Wapner was the long-time judge featured on The People's Court​.)
Sheindlin is a former family court judge. She was appointed in 1982 by New York City Mayor Ed Koch, but she doesn't serve as an acting judge on her syndicated CBS series.
Since transforming into a television personality, her salary makes Sheindlin among the highest paid television stars. Her payment falls behind Phil McGraw $79 million salary for Dr. Phil, talk host Ellen DeGeneres' $77 million fee and multi-hyphenate host Ryan Seacrest's $58 million pay, according to Forbes.
Attorney's at Sheppard Mullin Richter & Hampton LLP, a Los Angeles-based law firm representing CBS, did not immediately return Newsweek's request for comment.