Judge Lets Strip Clubs Stay Open, Loosens San Diego Lockdown, in Blow to Gavin Newsom
In an apparent rebuff of California Governor Gavin Newsom's COVID-19 restrictions, a Superior Court judge ruled Wednesday that two strip clubs in San Diego can remain open.
Newsom issued a regional stay-at-home order in December citing a surge of COVID-19 cases in certain areas of California. The owners of Pacers Showgirls International and Cheetahs Gentlemen's Club in San Diego kept their places of business open despite Newsom's order.
On Friday, California Attorney General Xavier Becerra issued a cease and desist letter to both clubs, claiming that the businesses could increase the risk of spreading COVID-19. Judge Joel R. Wohlfeil issued a preliminary injunction on Wednesday that allowed the strip clubs to continue operating.
Wohlfield ruled that San Diego County had not provided sufficient evidence to prove that the two businesses had done anything to increase the danger of patrons contracting the virus.
"Accordingly," Wohlfeil wrote, "the court finds that Plaintiffs have been devoid of Covid, have done nothing to contribute to the spread of COVID, and have honored their representations to [Executive Director of the City of San Diego's Human Relations Commission and International Affairs Board] Dr. Joel Day and the County."
"While we are disappointed in the court's decision today," said Governor Newsom's office in a Wednesday statement emailed to Newsweek, "we remain steadfast in our commitment to protecting the health and safety of all Californians. Our legal team is reviewing options to determine next steps."
In his cease and desist letter, Beccera said that the establishments were in violation of the stay-at-home order because restaurants were permitted "to operate for take-out and delivery services only."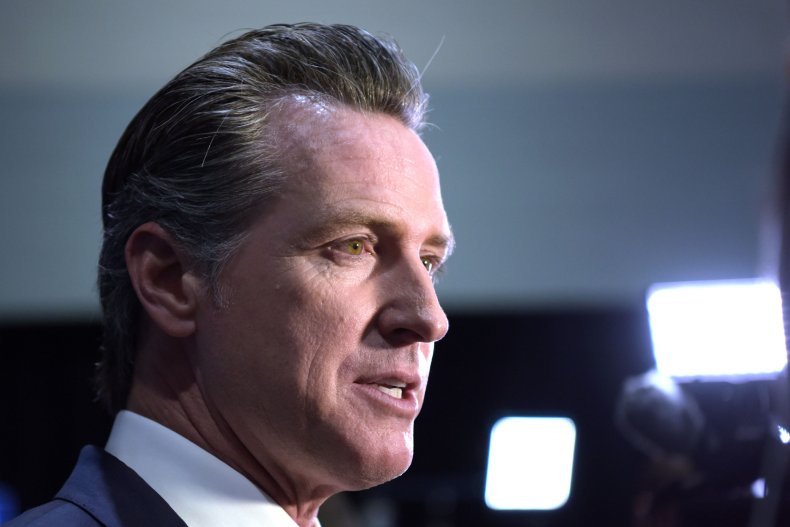 According to court records, Wohlfeil emphasized that his ruling was only applicable to establishments "providing live adult entertainment" and other San Diego businesses that provide restaurant services "subject to protocols that are no greater than is essential to further Defendants' response to control the spread of COVID." However, the businesses must still comply with COVID safety measures.
Wohlfeil's ruling may apply to other restaurants in San Diego County, an application which could be to the liking of some members of California's state legislature. Newsom's crackdown on COVID mandates has drawn the ire of some California Senators who asked that restaurants be reclassified as essential businesses, allowing them to remain open through the state's current COVID crisis.
"As it is becoming obvious to Californians," the Tuesday letter from the senators read, "these essential business do more than simply provide a place to eat. Restaurants are active participants in local neighborhoods, providing meals to senior citizens and working with food banks to feed families struggling to put food on their tables." The letter was signed by 11 California senators, both Republican and Democrat.
Newsom based the regional stay-at-home orders on the capacity of intensive care units across California. If the regional ICU capacity drops below 15 percent, that region is required to issue a stay-at-home order.
On Tuesday, Newsom said during a briefing that California was "going through perhaps the most intense and urgent moment since the beginning of this pandemic." By means of preparation, Newsom said, California has ordered 5,000 additional body bags and placed 60 refrigeration units on standby for use at hospitals.
California health officials reported 53,711 new positive cases of COVID-19 on Tuesday, the state's highest single-day record and the first state to hit more than 50,000 cases in one day since the pandemic began. As of December 15, the state has reported 1,671,081 total cases of coronavirus.