Federal Judge May Unseal Controversial FBI Search Warrant for Clinton Emails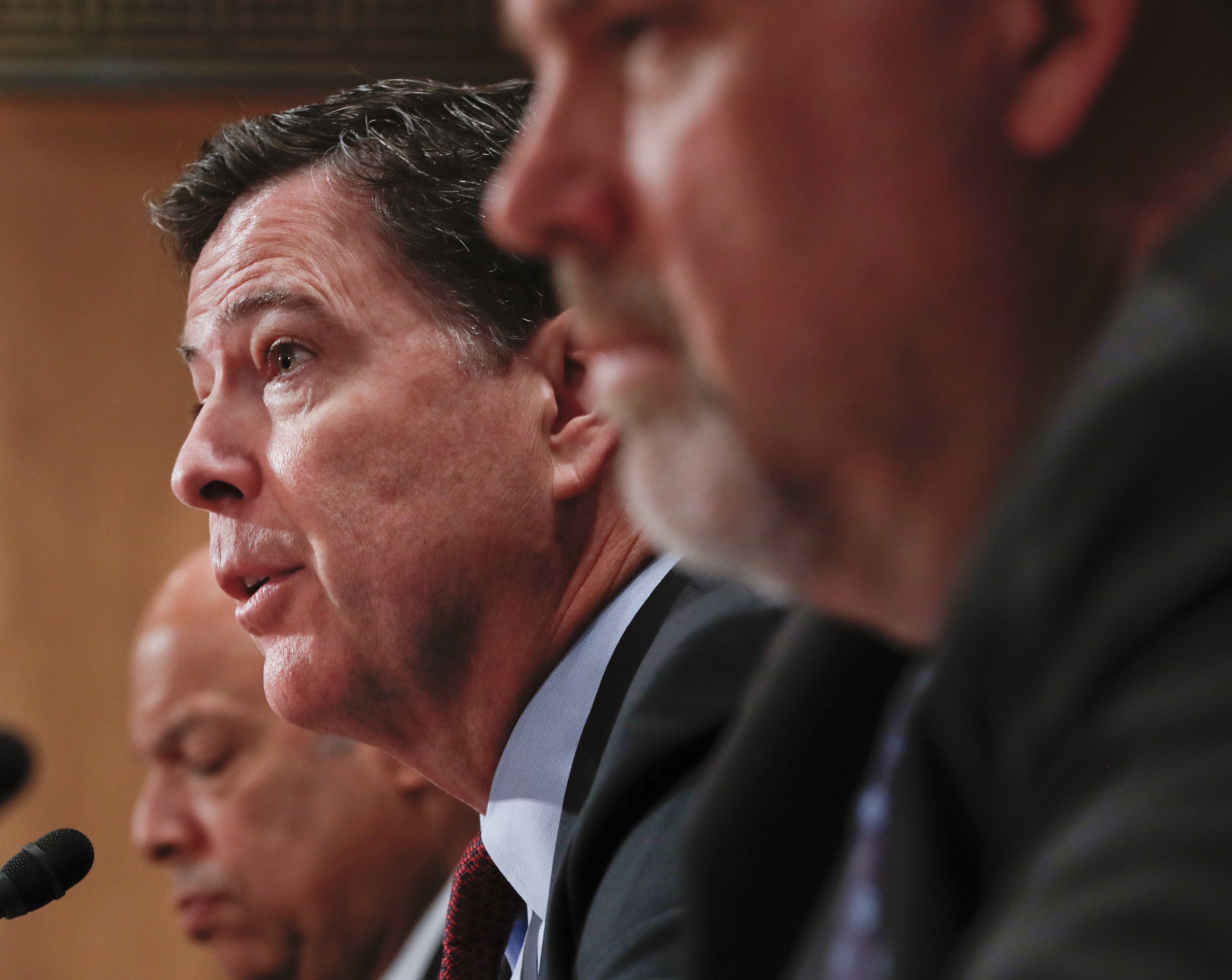 The controversy over FBI Director James Comey's announcement of a new review into Hillary Clinton's private email server just 11 days before the recent presidential election moved into federal court Tuesday with a hearing focused on the search warrant that gave FBI agents access to Clinton emails found on the computer of Anthony Weiner, the former congressman and husband of a top Clinton aide.
Los Angeles lawyer E. Randol Schoenberg, best known for recovering Jewish-owned art looted by the Nazis, hired lawyers to file a lawsuit last week in an attempt to unseal that search warrant and related affidavits. "Countless American citizens, including Secretary Clinton, believe that Comey's announcement and the reopening of the investigation might have single-handedly swayed the election," states the lawsuit, which was filed in Manhattan federal court on December 7.
"Access to the search warrant is critical for the public to learn the basis for the reopening of the investigation to ensure the FBI acted in a manner consistent with its constitutional obligations under the First Amendment," the suit says.
On Tuesday afternoon in a courtroom in downtown Manhattan, federal judge Kevin Castel said he may make public the search warrant and related documents from the search of Weiner's computer. (While examining Weiner's computer during their probe into his sexts to an underage girl, FBI agents found emails between Clinton and his estranged wife, top Clinton aide Huma Abedin.) "Director Comey described that as an unrelated case," the judge said in court, indicating he might not let the ongoing status of the Weiner probe prevent disclosure of the search warrant.
Related: FBI recommends no charges after latest Clinton email review
Castel gave the government just two days to file papers arguing why the search warrant and related documents should stay sealed and told Schoenberg's lawyers to send a copy of the lawsuit to Clinton, Weiner and Abedin.
The FBI began an investigation last year into a private email server Clinton used while she was secretary of state, but announced in July that no one would face criminal charges and that it had completed its investigation. When the investigation of Weiner turned up emails between Clinton and Abedin on his computer in late October, however, Comey announced a review of the emails and the FBI obtained a search warrant to examine them.
On November 6, just two days before Clinton lost the election to Donald Trump, Comey said the emails on Weiner's computer did not warrant new action against her. Since the election, Clinton has blamed her loss partly on Comey's late-October announcement.
Schoenberg told Newsweek the search warrant was a "failed" effort in that it did not turn up any evidence of a crime. "It's important for us to look and see what went wrong. Why did they think they had evidence of a crime and why did they think that?" says Schoenberg, who successfully sued Austria to recover five Gustav Klimt paintings for a Jewish woman who fled Europe—and who was played by heartthrob Ryan Reynolds in Woman in Gold, a 2015 movie about the case.
"There's a possibility that somebody gave them false information because they wanted them to reopen the investigation," Schoenberg tells Newsweek, likening that possibility to someone falsely telling police there were drugs in a house to prompt a police raid that terrorized the house's occupants. He also questioned what communications Rudy Giuliani, a former Manhattan U.S. attorney, or other Trump supporters had with the FBI personnel behind the investigation. "There's no way to know whether that actually happened without looking at the search warrant and learning what they relied on," he says.
He added that he wants to find out who in the FBI—and which judge—signed off on the warrant. "We should find out something from this. Where it will end, it's anybody's guess."
Read more from Newsweek.com:
- Here's what the FBI found in the emails on Anthony Weiner's laptop
- FBI recommends no charges after latest Clinton email review
- Clinton camp: "No real explanation" on why Comey sent letter