Protests Erupt After Mistrial Declared for Cop in Freddie Gray Case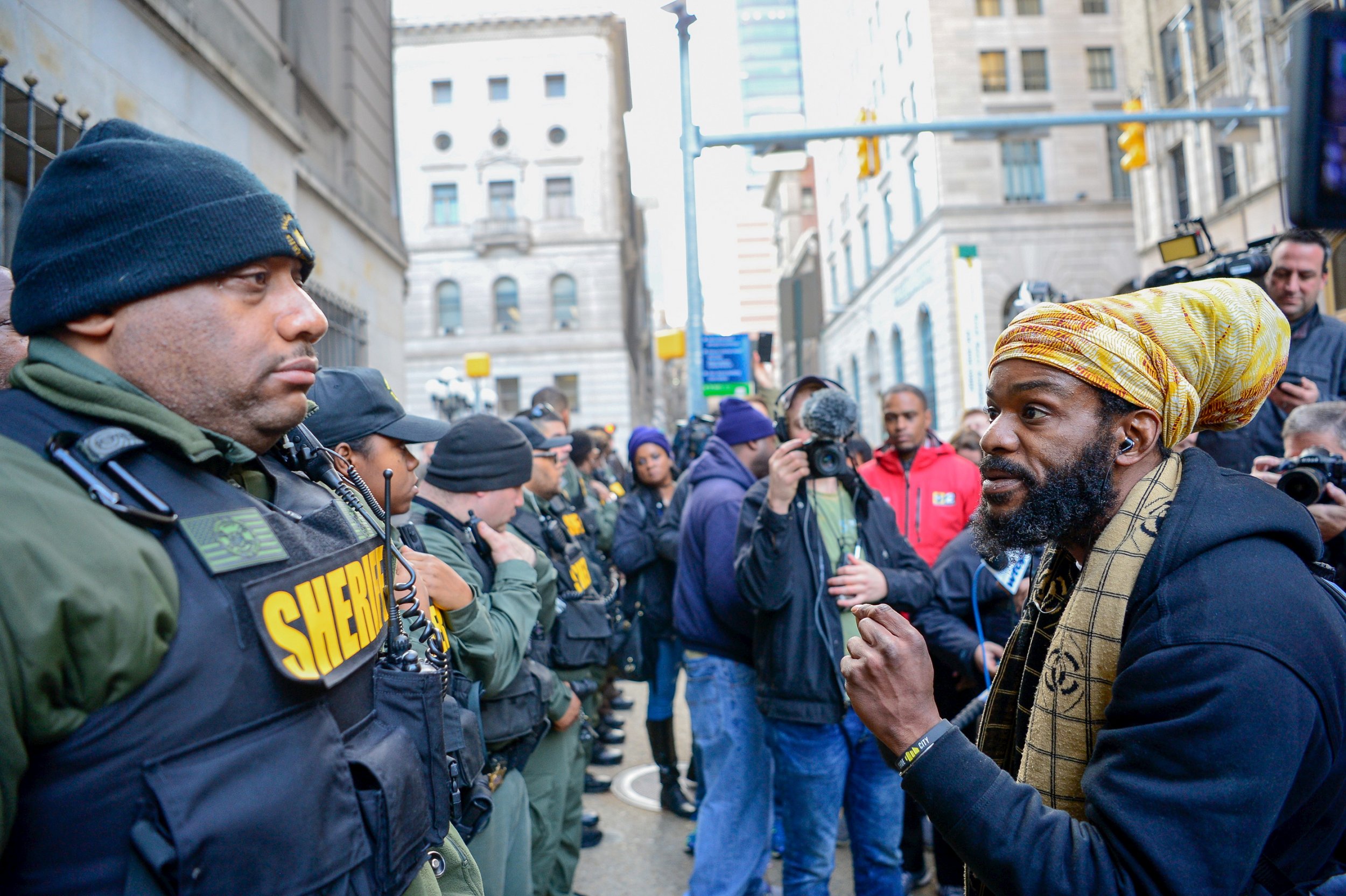 On Wednesday, a hung jury led the Baltimore judge presiding over the case of the first police officer to face trial in relation to the April death of Freddie Gray to declare a mistrial on all charges.
William Porter, 26, is one of six officers charged in connection with the death of 25-year-old Gray, a black man who was arrested on April 12 and died a week later from a spinal cord injury sustained while in police custody.
Porter was assigned to the police van in which officers transported Gray from the location of his arrest to the station. He faces multiple charges, including manslaughter, second-degree assault, misconduct in office and reckless endangerment.
Prosecutors say Porter, who has since been suspended from duty, didn't buckle Gray into the van after his arrest and ignored the man's subsequent pleas for medical help while in the vehicle.
Gray's death on April 19 was ruled a homicide. The circumstances surrounding his death are unclear. Cellphone video captured by witnesses shows officers pinning Gray to the ground at the scene of his arrest. Days of unrest in the community and around the country followed his death.
Protesters filled the streets in Baltimore again on Wednesday after the judge declared a mistrial, Gray's family is urging calm and patience from city residents.
Baltimore State's Attorney Marilyn Mosby determined Gray was not buckled into the police wagon per Baltimore Police Department regulations and that officers had at least five instances in which they could have secured him in the vehicle.
Earlier this year, a judge decided each officer involved in Gray's death will be tried separately, refused to dismiss the criminal charges against the officers and rejected a motion asking for the state's attorney's office to be removed from the case. The Baltimore City Fraternal Order of Police had expressed reservations about Mosby's handling of the case, as one of the Gray family attorneys had donated money to her election campaign last year.
Porter is set to be a witness in the cases against two other officers. Police have prepared for unrest in the city as the trials begin.
In September, the City of Baltimore paid the Gray family $6.4 million to settle a wrongful death suit.
Attorneys are expected to appear in court Thursday morning to choose a retrial date.