Judge Orders DJ to 'Surrender' Prince Music Tracks, Profits to Estate
A federal judge ordered an Oklahoma man to forfeit all of his "unauthorized" Prince music and pocketed profits to the late artist's estate for uploading and streaming an album online without permission.
U.S. District Judge Timothy DeGiusti on Tuesday handed down a judgment and permanent injunction against Phil Shadid to "pay the Prince Estate" any of his earnings from streaming the musician's tracks.
Prince passed away following an accidental drug overdose back in 2016.
Shadid, 62, must also "surrender" to the estate "all unauthorized copies of recordings or videos of the music that contain any musical composition, sound recording, or live musical performance written or performed by Prince," according to the judgment and permanent injunction filed in an Oklahoma City federal court.
When reached at his home, Shadid refused to offer a reaction to the judge's decision barring him from playing or keeping any Prince music without permission.
Subsequent messages left by Newsweek with Shadid's attorney were not immediately returned.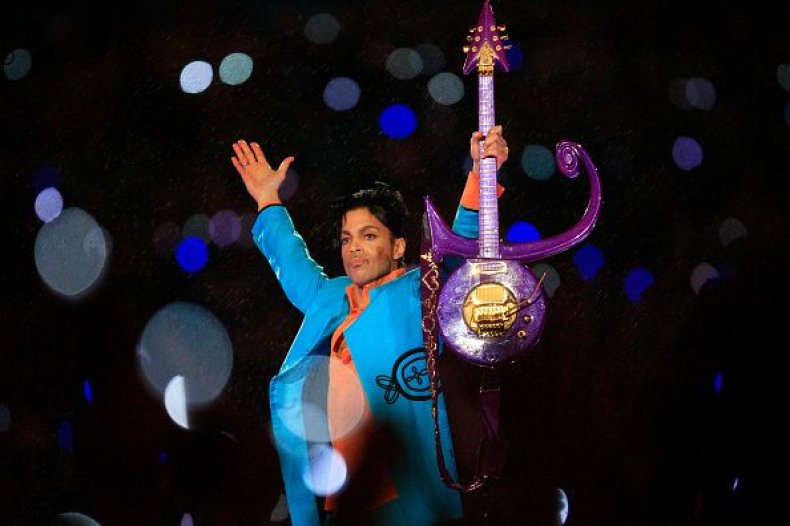 Shadid was originally named as the Prince music raider from Yukon in a civil lawsuit lodged by the Estate of Prince Rogers Nelson (after the artist's full name) on May 29 of this year for digitally distributing tracks from the band Vanity 6 in their 1982 self-titled album on the streaming site TuneCore.
The website bills itself as "the world's leading digital music aggregator" and a "marketing tool for musicians" to pique the interest of industry booking agents and managers.
According to the complaint, Shadid uploaded and disseminated sound recordings of Prince works on the Vanity 6 album which the estate classified as an "infringing posting."
The tunes Shadid allegedly uploaded on TuneCore included: "Nasty Girl," "Wet Dream," "Drive Me Wild," "If a Girl Answers," "Make-up," "Bite the Beat," and "3 x 2 = 6."
Shadid, the papers say, also raked in profits off Prince and Vanity 6's artistry.
"…Shadid received or attempted to receive revenue associated with purchases, streams, or acquisitions of the Prince Works by others," the document states.
Upon finding out about the pirated tracks playing on Shadid's TuneCore account, the company "removed the videos and provided notice," the papers say.
But Shadid contested "the removal of the Prince Works" and, the complaint states, the streaming company was planning to reverse course and allegedly "repost the infringing videos unless a lawsuit is filed seeking a court order against the infringement," the complaint reads.
Attempts to reach TuneCore about the judge's decision ruling in favor of Prince's estate were unsuccessful.
Beyond giving up any illicit Prince music, the judge barred Shadid from uploading any other Prince works on not just TuneCore but also "YouTube, or any other source," according to the document.