Judge Orders 'Lost Cause' Confederate Monument to Be Removed, Put in Storage Indefinitely
Judge Clarence Seeliger of Dekalb County, Georgia ordered that a Confederate monument be removed from the downtown area of county seat Decatur on Friday.
Monuments celebrating the Confederacy have become targets for demonstrators in the wake of the death of George Floyd, a black man who died after a white Minneapolis police officer knelt on his neck for nearly nine minutes in May. Floyd's death sparked civil unrest in the U.S. and a wave of protests. Some individuals in Southern states have defaced or attempted to topple Confederate monuments, viewing them as tangible symbols of hatred and oppression.
Judge Seeliger said the Decatur monument, known as the "Lost Cause" monument, should be relocated because its presence represented a public nuisance.
"The Confederate obelisk has become an increasingly frequent target of graffiti and vandalism," Seeliger wrote in his ruling, "a figurative lightning rod for friction among citizens, and a potential catastrophe that could happen at any time if individuals attempt to forcibly remove or destroy it."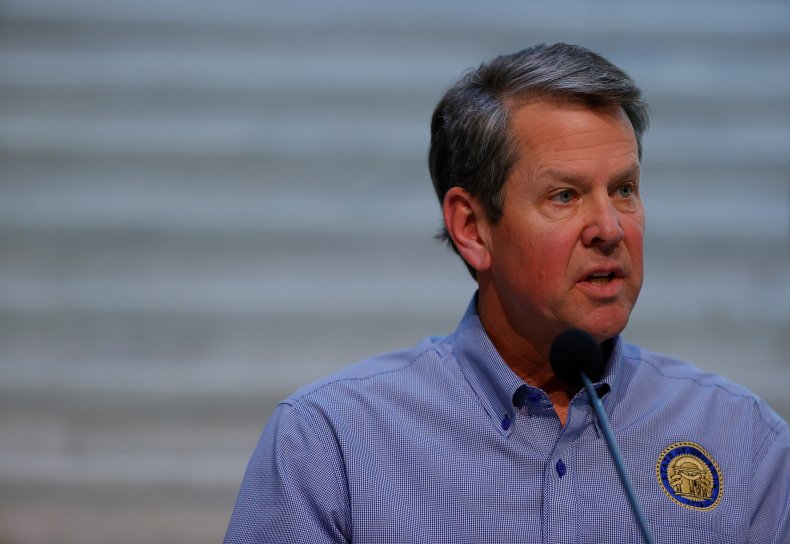 Seeliger's order came despite the existence of a state law signed by Georgia Governor Brian Kemp which makes the removal of such monuments unlawful. Newsweek reached out to Kemp's office for comment. This story will be updated with any response.
In his ruling, Judge Seeliger wrote that the monument was not being relocated to prevent it from being seen by the public, but rather "to abate a public nuisance and protect the Obelisk."
Proponents of the Lost Cause of the Confederacy ideology say the Confederacy did the correct thing by seceding from the U.S. and the true cause of the American Civil War was the Confederates' dedication to the protection of states' rights.
City officials attempted to provide context for the monument in 2019 with the addition of a sign explaining the perceived fallacies of the Lost Cause.
"Located in a prominent public space," the marker read in part, "its presence bolstered white supremacy and faulty history, suggesting that the cause for the Civil War rested on southern honor and states rights rhetoric—instead of its real catalyst—American slavery."
County officials had attempted to get rid of the monument for years, going so far as to put out a call for someone to remove it from downtown. No one wanted it.
"We appreciate DeKalb County's efforts in recent years to attempt to relocate the monument and we share the county's frustration that no one was willing to accept the monument," said Decatur Mayor Patti Garrett in a Friday statement. "We are at a point now where we cannot delay. This symbol of hate and oppression has created a real and present danger to our community and it must be moved for the protection of the public."