Judge Puts Trump's WeChat Download Ban on Hold
U.S. Magistrate Judge Laurel Beeler filed a preliminary injunction to block the federal order banning WeChat on Sunday morning, just hours before regulations were set to take effect.
Beeler's decision, filed in northern California's district court, responded to a lawsuit challenging the Trump administration's efforts to render WeChat essentially inoperable among U.S. users.
On Friday, the Department of Commerce announced new protocols to restrict downloads, App Store availabilities and transactions using We Chat, a multipurpose application whose parent company, Tencent, is headquartered in Shenzhen, China. Its announcement, which also applied to TikTok, another popular Chinese-owned app, said the ban would become effective beginning Monday at midnight.
Beeler's ruling will temporarily suspend the regulations, on the basis of the plaintiffs' concerns about whether or not they are constitutionally legitimate.
In part, their argument framed the ban as a First Amendment violation, given WeChat's effectiveness as a correspondence tool for Chinese-speaking people.
"Effectively banning WeChat—which serves as a virtual public square for the Chinese-speaking and Chinese-American community in the United States and is (as a practical matter) their only means of communication— forecloses meaningful access to communication in their community and thereby operates as a prior restraint on their right to free speech that does not survive strict scrutiny," court documents state.
The Commerce Department's announcement came a little more than one month after President Donald Trump issued an executive order suggesting WeChat posed threats to national security. His order directed Wilbur Ross, the secretary of commerce, to identify WeChat transactions subject to restrictive protocols.
"At the President's direction, we have taken significant action to combat China's malicious collection of American citizens' personal data, while promoting our national values, democratic rules-based norms, and aggressive enforcement of U.S. laws and regulations," said Ross in a Friday statement.
In the lawsuit, the plaintiffs' additionally pointed to an absence of sufficient cause motivating the broadness of the WeChat ban, saying it was "not narrowly tailored to address the government's significant interest in national security."
Trump levied similar accusations about national security against TikTok alongside the early August executive order regarding WeChat. Although he originally threatened to ban TikTok in the U.S. as well, the president recently agreed to a partnership between the social networking app, Oracle and Walmart that will allow it to remain active.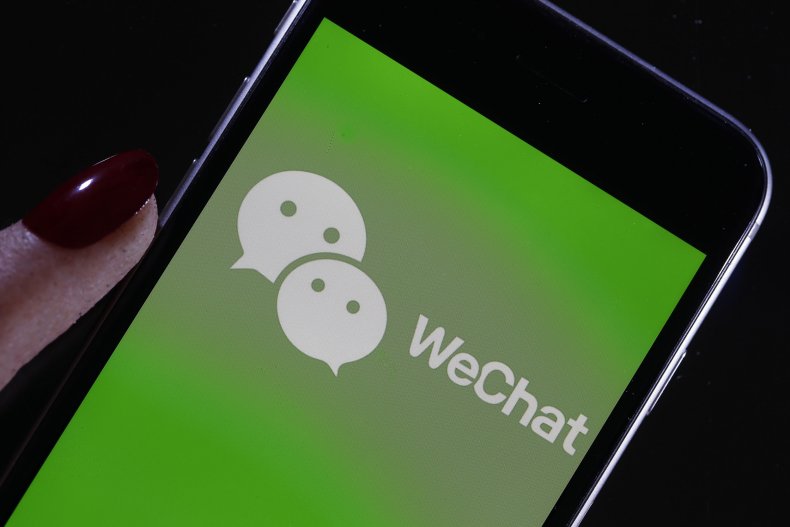 TikTok and WeChat downloads soared in the U.S., following the Commerce Department's Friday announcement. According to a CNN Business report, TikTok downloads increased 12 percent nationwide between Thursday and Friday. WeChat's numbers were even higher, with Friday downloads exceeding those recorded the previous day by 50 percent.
Newsweek reached out to the Department of Commerce for comments, but did not receive a reply in time for publication.