Judge Refuses to Dismiss Lawsuit Over Kobe Bryant Helicopter Crash Photos
A federal judge has denied a request from defense attorneys representing Los Angeles County, paving the way for a trial to take place in the lawsuit brought by Vanessa Bryant alleging that the sharing of photos among law enforcement of the helicopter crash that killed her husband, Kobe Bryant, daughter Gianna and seven others caused her significant emotional distress.
Wednesday, U.S. District Court Judge John F. Walter denied the motion to dismiss the lawsuit, stating that "there are genuine issues of material facts for trial," according to the Los Angeles Times.
Vanessa Bryant filed the lawsuit against the county for invasion of privacy and negligence in connection to the deadly 2020 crash, alleging sheriff's deputies at the scene took photographs and shared them.
In his ruling, Walter said that his role as a judge is not "to weigh the evidence and determine the truth of the matter but to determine whether there is a genuine issue for trial," the Times reported.
An L.A. Times investigation months after the crash found that deputies had shared the photos, with one deputy trainee allegedly showing the photos to other customers at a bar.
Bryant's lawyers argue that since the photos were also said to have been sent to at least 28 other sheriff's deputies and a dozen firefighters, it is impossible to know how far the photos spread beyond that. Therefore, they say it's reasonable for Bryant to fear potentially seeing the photos on the internet or in the media someday, according to the Times.
Walter agreed to hear the suit while referring to a 2012 case where photos of the corpse of a 2-year-old boy were sent by a former prosecutor to a journalist. The boy's mother, Brenda Marsh, sued with an argument similar to Bryant's, that the idea of potentially seeing the photos without expecting it caused her significant emotional distress.
"We find the Constitution protects a parent's right to control the physical remains, memory and images of a deceased child against unwarranted public exploitation by the government," the U.S. 9th Circuit Court of Appeals ruled at the time, according to the L.A. Times.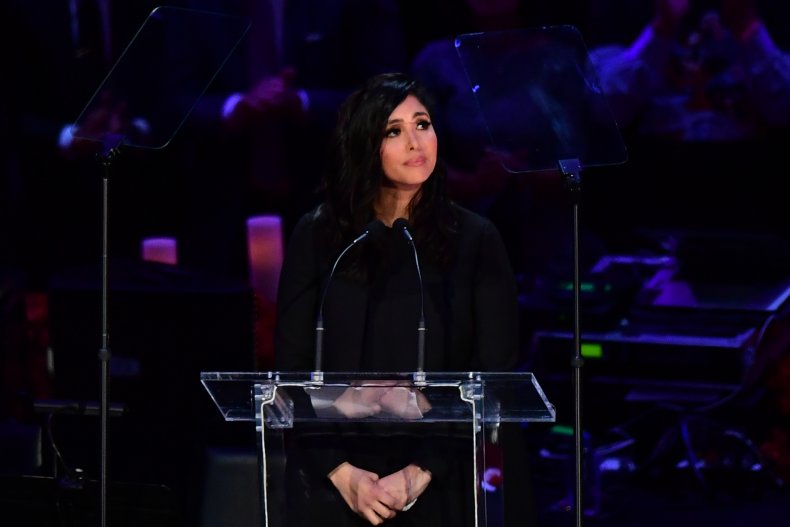 Sheriff Alex Villanueva quickly ordered deputies to delete the images. Later, it was learned that a county fire captain showed images to off-duty firefighters.
In seeking the summary judgment to dismiss the case, the county's attorneys wrote that the photos have never been in the media, on the internet or otherwise publicly disseminated and that the lawsuit is speculative.
After the ruling, county attorney Skip Miller said that "we respectfully disagree with the court's ruling."
The Associated Press contributed to this report.