Charleston Shooter: Judge Refuses to Dismiss Lawsuits Against FBI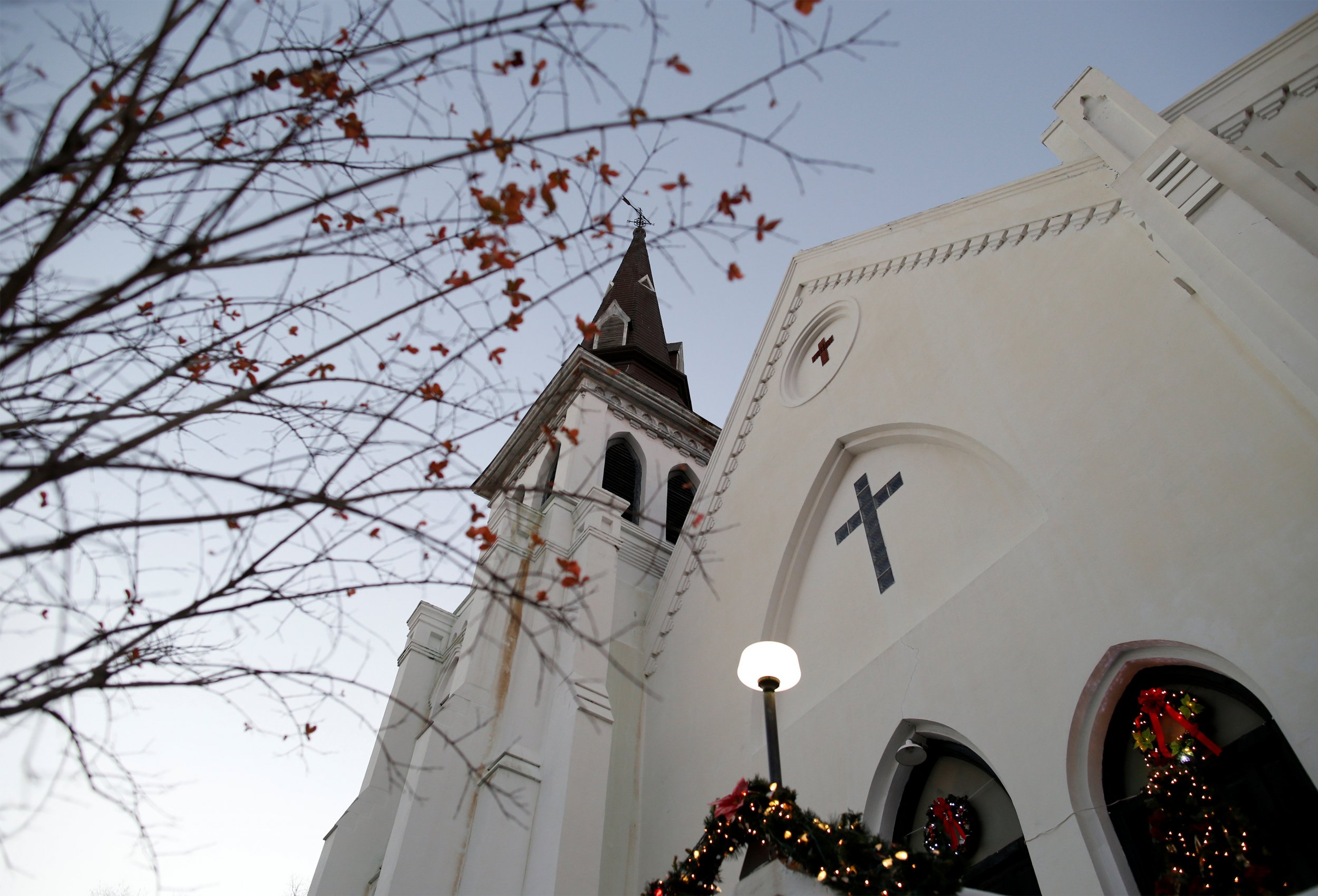 A judge has ruled against a Department of Justice motion to dismiss wrongful death lawsuits brought by survivors and families of victims of the 2015 South Carolina church massacre. The complaints argue the FBI was negligent in conducting its federal criminal background check on the accused gunman, Dylann Roof, before he purchased a gun and later used it to fatally shoot nine African-American worshippers at the historic Emanuel African Methodist Episcopal Church in Charleston.
Related: Federal system mistakenly allowed Charleston shooter to buy gun
In multiple suits, the survivors and victims' relatives say the FBI failed to manage its own database or perform a proper background check on Roof, who is now 22. On Thursday, U.S. District Judge Richard Gergel rejected the federal government's motion to throw out the complaints against the DOJ. In its motion, the DOJ had said that the court lacks the proper jurisdiction to hear the cases, and that the plaintiffs failed to fully outline their claims, The Post and Courier reported in October 2016.
Less than a month after the June 17 shooting nearly two years ago, FBI Director James Comey publicly admitted that Roof was able to buy a gun because of a mistake in the National Instant Criminal Background Check System. Roof should have been disqualified from purchasing a gun because he previously had admitted to illegal drug use. But the background check examiner missed the charge and didn't complete his check within the three-day time limit. Consequently, despite the drug charge, a gun store owner sold Roof the gun two months before he used it in his rampage at the church.
Under the Brady Bill, which President Bill Clinton signed into law in November 1993, federally licensed gun dealers are required to conduct background checks on potential firearms purchasers. Under FBI regulations, the police report on the illegal drug use would have prohibited Roof from buying a weapon.
Laws imposing waiting periods require that a specified number of days pass between the time a buyer purchases a gun and the physical transfer to that individual. The law allows a dealer to deliver a firearm to a purchaser as soon as a background check is completed or after three business days, even if a background check is incomplete.
As the cases move forward, some state legislators are advocating to close the so-called Charleston Loophole by forcing licensed South Carolina gun dealers to wait at least five days before transferring a firearm to a buyer. Before the current legislative session began, state Senator Gerald Malloy, a Democrat, filed a measure to extend the background check time limit to 28 days from three. And earlier this month, a Republican and a Democrat introduced another measure in South Carolina that would force licensed dealers to wait at least five days before transferring a firearm to a buyer. Both bills, currently in the Senate Committee on Judiciary, are bound to attract opposition in the Republican-controlled Southern state. Pro-gun lawmakers and groups have resisted efforts to strengthen the background check system.
Also this year, lawmakers in Oregon introduced a gun-violence prevention package that includes closing the Charleston Loophole.
The DOJ had sought the death penalty against Roof, who confessed to killing the parishioners after they had welcomed him to their Bible study group. A state senator was among the nine shooting victims.
A federal jury was unanimous in finding Roof, a self-proclaimed white supremacist, guilty of 33 federal charges, and earlier this year sentenced him to death. He also faces 13 state charges, including nine counts of murder, in South Carolina. That trial has been delayed indefinitely, according to a local ABC News affiliate.
Charleston Shooter: Judge Refuses to Dismiss Lawsuits Against FBI | U.S.