Judge to Release Details in Eric Garner Grand Jury Case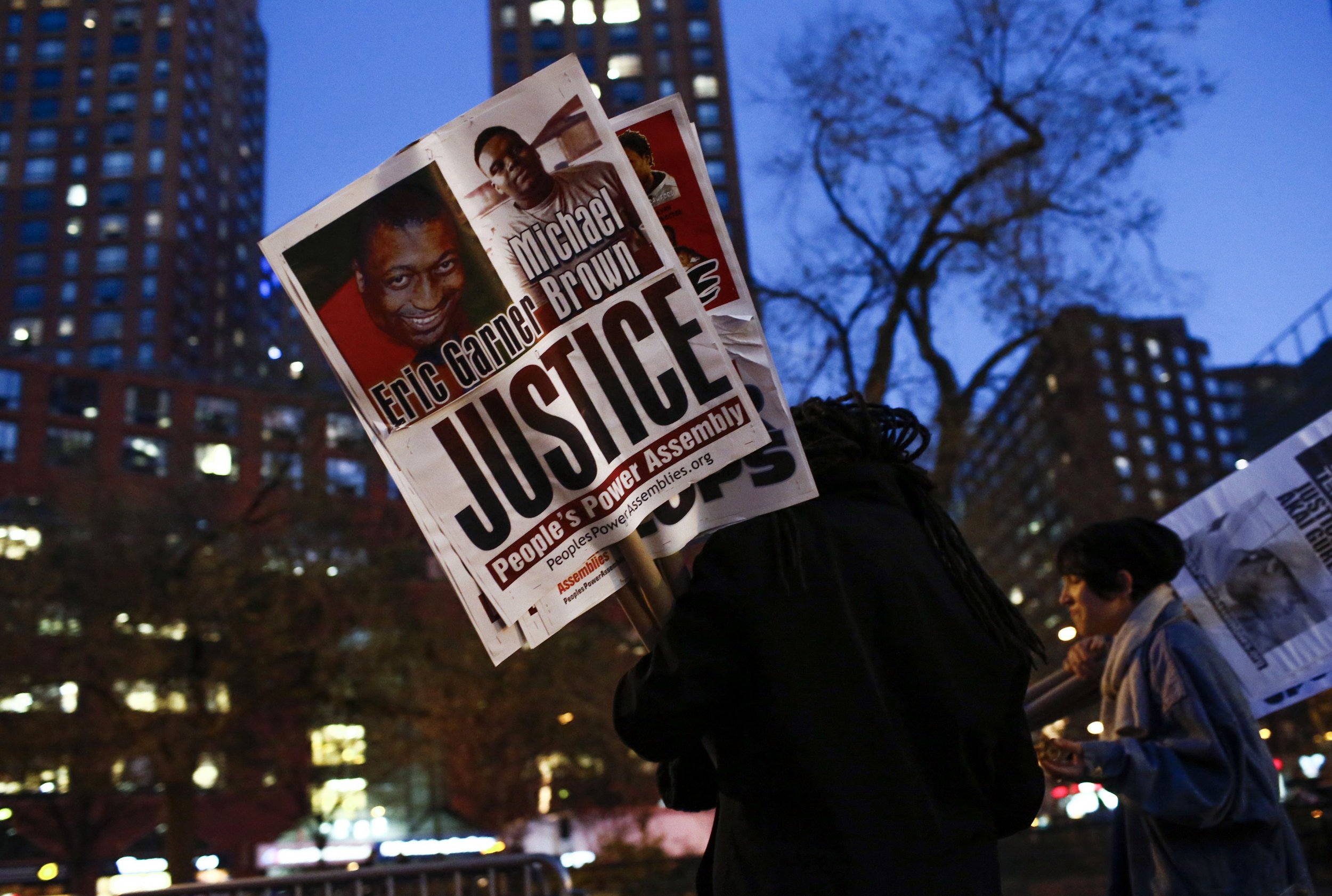 A New York judge has decided to release some details of the grand jury in the case of Eric Garner's death. Staten Island district attorney, Daniel M. Donovan, told the New York Times he had petitioned the court for "authorization to publicly release specific information in connection with this grand jury investigation."Though some information will be released, the transcripts and testimony the grand jury heard will remain sealed.
Last night, a grand jury decided not to indict the New York Police Department Officer Daniel Pantaleo. Pantleo placed Garner in a chokehold during an arrest. Garner's died after the arrest and the cause of death was, in part, from the hold. His death was ruled a homicide. Following the decision, protests erupted throughout New York and dozens were arrested.
Typically, details of grand jury decisions are not released. In the high profile case of Ferguson police officer Darren Wilson, who was also not indicted, the prosecutor chose to release the details as well. Wilson shot and killed African American teenager Michael Brown this Ferguson, Missouri.