Judge Rules Against Louisiana Effort to Curb Mail-In Vote Measures
A federal court in Louisiana has ordered state authorities to expand the local early voting period and allow more people to apply for absentee ballots under emergency coronavirus pandemic measures used in summer elections.
The U.S. district court for Louisiana's middle district ruled on Wednesday that the ongoing coronavirus pandemic called for measures to "mitigate the risks of appearing in person to vote," after hearing the case of plaintiffs with underlying health conditions.
According to a copy of the court's 44-page ruling, shared by The Advocate newspaper, Chief Judge Shelly Dick denied a motion to increase the period of early voting in Louisiana by thirteen days. She instead granted a more limited 10-day extension to early voting.
The federal judge also approved the plaintiffs' motion for COVID-19 related absentee ballots to be provided to voters who validly request them ahead of the November 3 election.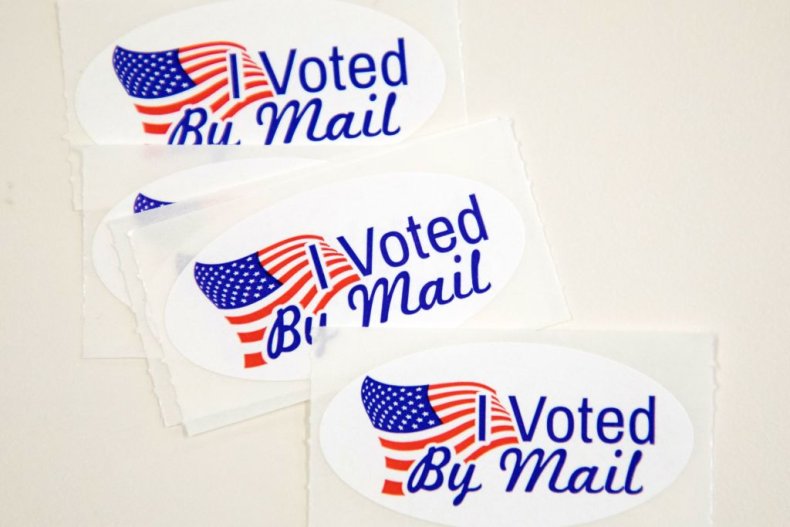 Issuing her ruling on Wednesday, Judge Dick said: "The record before the Court indicates that the pandemic is ongoing in Louisiana and nationwide; that the risk of transmission is greater in public places where many people gather; and that there are individual voters, such as Plaintiffs, who reasonably do not wish to appear in public to vote, based on their own underlying health conditions that place them at higher risk of complications from the Virus, or out of a desire to protect family members with those conditions."
The federal judge issued her ruling after Louisiana Secretary of State Kyle Ardoin unveiled plans to roll back emergency coronavirus voting measures introduced for the July and August elections.
His new measures for the 2020 presidential and congressional elections would have required some voters to test positive for COVID-19 if they wanted to receive an absentee ballot under emergency pandemic rules—a threshold that was not in place for summer elections.
The top election official's plans for the November election were approved by both of the state's legislative chambers.
Releasing a statement to local media in the wake of the district court's ruling, Ardoin said: "We have received and are currently reviewing Judge Dick's ruling. A decision as to how to proceed will be made after careful consideration of the facts is weighed with the fact that absentee voting is currently underway for some voters, and early voting mere weeks away."
Newsweek has contacted the secretary of state's office for comment. This article will be updated with any response.
Ardoin unveiled his plans to curb earlier coronavirus voting measures as President Donald Trump and other top Republican officials campaigned against efforts to boost mail-in voting ahead of the November elections.
The president has repeatedly claimed without evidence that making absentee ballots widely available to stop the spread of COVID-19 at voting booths would lead to increased fraud.