Judge Rules Against Trump Campaign In Mail-In Ballot Lawsuit Against Montana
A judge for the U.S. District of Montana has ruled in favor of allowing a majority of the state's counties to accept mail-in ballots during the upcoming elections, despite a legal challenge by the re-election campaign of Republican President Donald Trump and the national and state Republican committees.
U.S. District Judge Dana Christensen dismissed all Republican motions against Democratic Governor Steve Bullock's August 6 directive allowing counties to accept voter-requested mail-in ballots in addition to offering in-person voting. Bullock issued the directive as a way for voters to avoid possible COVID-19 exposure. A total of 45 out of 56 counties decided to allow mail-in ballots.
Together, the Trump Campaign, the Republican National Committee and Montana Republican State Central Committee filed a lawsuit seeking an injunction on Bullock's directive, calling it a "brazen power grab" that defied the Constitution's directive that state legislatures establish voting methods.
The lawsuit also claimed that the allowance of mail-in voting created a "patchwork election code" in the state's varying counties, increased the likelihood of widespread voter fraud—a common claim by Trump with no evidence behind it—and was done solely to benefit Democratic candidates, including Bullock's current campaign to unseat Republican Montana Senator Steve Daines.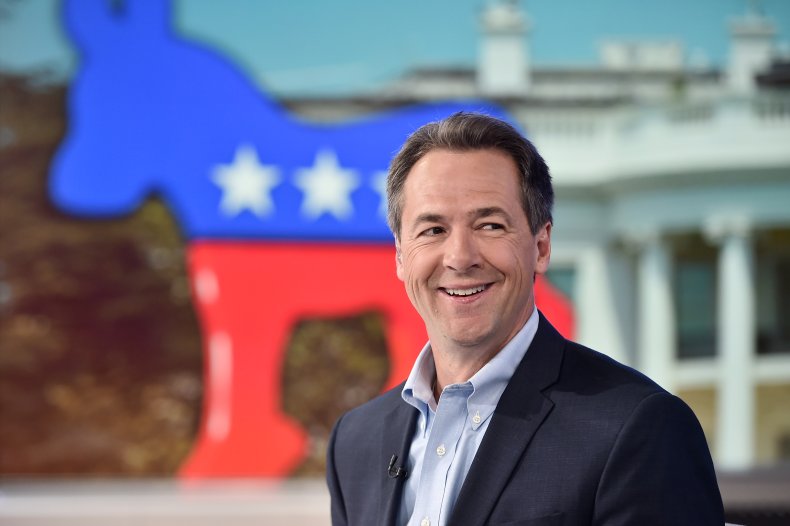 However, on Monday, Judge Christensen ruled that the directive didn't violate the Constitution and, as such, he decided in Bullock's favor.
"Governor Bullock's use of the legislatively created suspension power is not repugnant to the constitutional provisions invoked by Plaintiffs," the judge wrote in his decision.
Bullock responded, "I'm pleased that today's decision will enable hundreds of thousands of Montanans to vote safely – in person or by mail – this coming election," and promised that local election administrators would prevent fraud.
The Montana GOP issued a statement disagreeing with the judge's decision.
"The U.S. and Montana Constitutions are very clear: the state legislature has the sole authority to determine the time, place, and manner of elections," the Montana GOP wrote. "Yet Gov. Steve Bullock—the very person with the most to gain as a candidate on the ballot this November—unilaterally rewrote election laws in a broader effort to benefit his U.S. Senate campaign."
The Trump campaign has filed similar lawsuits against mail-in voting in New Jersey, Nevada, North Carolina, Iowa and Pennsylvania.
On September 27, Politico wrote that the Trump campaign had hired dozens of lawyers from three major law firms and recruited thousands of volunteer attorneys ready to contest election results in 17 key states considered vital to Trump's re-election.
In response, Biden campaign spokesperson Michael Gwin told Politico, "The Biden campaign has assembled the biggest voter protection program in history to ensure the election runs smoothly and to combat any attempt by Donald Trump to create fear and confusion with our voting system, or interfere in the democratic process."
Newsweek contacted the Montana Democratic Party for comment.