Judge Rules in Favor of In-Person Texas GOP Convention, Despite COVID Spike
Republicans in Houston, Texas can move forward with their plans to hold an in-person convention in July, according to a Friday ruling by a federal judge.
Houston Mayor Sylvester Turner had canceled the convention because of the surge of positive coronavirus cases in the state. In response, the Texas GOP decided to hold a virtual convention. Hughes' order overturned Turner's decision.
According to reporting by the Texas Tribune, Judge Lynn Hughes of the Southern District of Texas said the Texas GOP had "made a good-faith effort to have a virtual convention." Hughes also said the City of Houston had placed the party in an "untenable position" to orchestrate a virtual convention in "a very short period of time."
In a Friday tweet, Mayor Turner said the city would file an appeal.
"After denying the @TexasGOP's request for a temporary restraining order, the federal judge late Friday evening apparently has changed his mind," Turner wrote. "Upon receiving a written order from the federal judge, the City of #Houston and @HoustonFirst will appeal."
In a statement sent to Newsweek on Friday, Chairman of the Texas Republican Party James Dickey praised Judge Hughes for "affirming the position the [Republican Party of Texas] took in our original lawsuit, making clear that Mayor Turner cannot use pretext to infringe our right to an in-person Convention."
"I hope this ruling sets a precedent for other state and local Republican parties and organizations who come against a bully Democrat mayor's malicious shutdown," Dickey continued.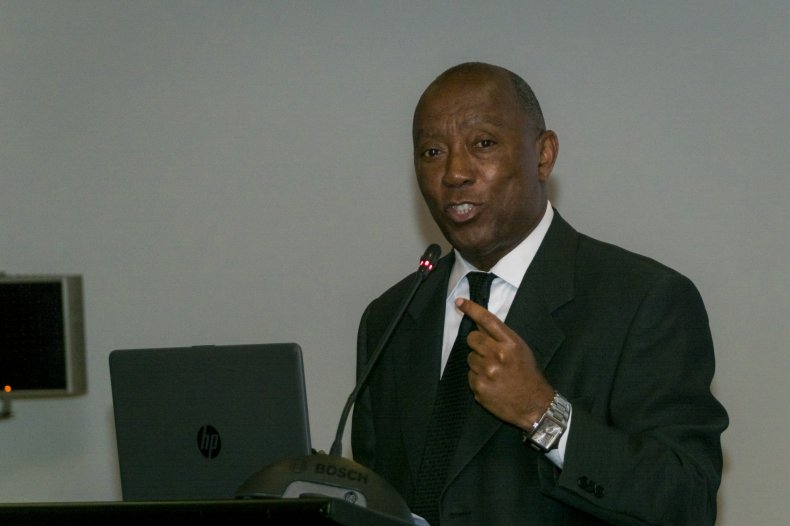 Originally scheduled to be held at the George R. Brown Convention Center, Mayor Turner put a halt to the meeting. "These are some very serious times," Turner said at a July news briefing. "First responders, police, fire, and municipal workers will all be in contact or in close proximity to this indoor gathering. Simply, the public health concerns outweighed anything else."
In response, the Republican Party of Texas sued Turner, alleging that the cancelation of the event violated its constitutional rights. The Texas Supreme Court rejected the GOP's claim, forcing Republicans to move the convention to an online format.
Dickey said that although the Texas GOP would continue with the online convention, "we know that we have a single location where, with the necessary [State Republican Executive Committee] authorizations, we could hold Congressional District Caucuses to elect our National Delegates and Alternates and Presidential Electors for President Donald J. Trump."
According to data from the Texas Department of Public Health, the state reported 10,256 new positive cases of the virus on Friday.