Judge Rules Netflix Can't Be Sued by Parents Who Allege '13 Reasons Why' Prompted Suicide
A district court judge on Tuesday dismissed a lawsuit against Netflix from the parents of a teenager who reportedly died by suicide after watching the streaming platform's show 13 Reasons Why.
News of the decision was first published by The Hollywood Reporter. The plaintiffs now have until Jan. 18 to file an amended complaint that would allow them to be heard on appeal.
Judge Yvonne Gonzalez of the Northern District of California stated that Netflix could not be held responsible for the actions that viewers take after watching programming released by the company.
While Gonzalez acknowledged the tragic aspect of the lawsuit, she stated that Netflix was protected by its use of free speech.
"This is a tragic case," Gonzalez said. "But ultimately, I don't think that it survives."
"Federal courts frequently deal with such tragedies including in the context of deaths stemming from the violation of civil rights," Gonzalez added.
The case was originally brought to court in August. It was part of a class-action lawsuit in which the lead plaintiff, John Herndon, stated that his daughter Isabella died by suicide after watching a scene in 13 Reasons Why in which the adolescent protagonist, played by Katherine Langford, takes her own life.
The suicide of Langford's character sets into motion the events of the show as her friends attempt to piece together the aftermath of her death.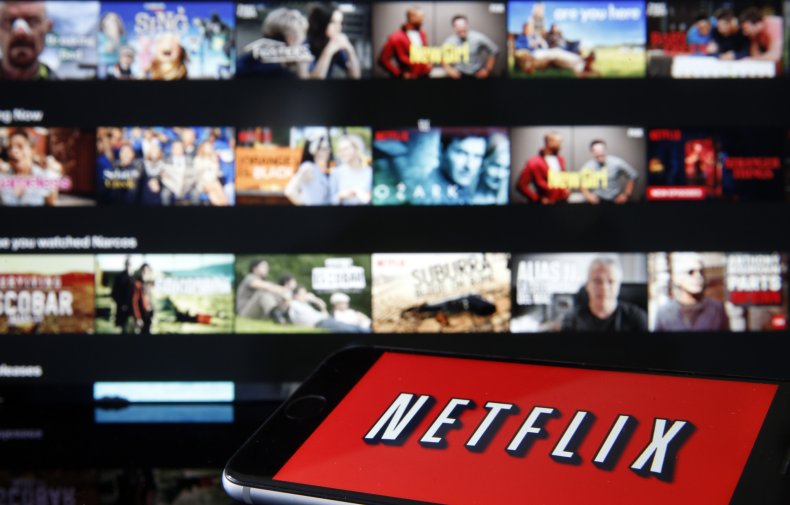 While the show became immensely popular, especially among teenagers, 13 Reasons Why attracted controversy after some parents accused the Netflix hit of "glamorizing" suicide. A study by the Journal of the American Academy of Child and Adolescent Psychiatry even found that suicides among teens rose nearly 30 percent in the month after the show's March 2017 release.
This is despite the episode in question opening with a disclaimer that it included "graphic depictions of violence and suicide" and that the show "may not be suitable for younger audiences."
Amid continuing outcry over the show, Netflix eventually edited the episode, removing the scene that depicted the character's suicide. However, this was not done until July 2019, more than two years after the program premiered.
The show ended up running for four seasons, with the series finale in 2020.
Even with the spotlight on 13 Reasons Why, lawyers for Herndon stated that the lawsuit was, in reality, targeted more toward Netflix's algorithm, which it claimed suggested problematic and triggering content to young adults. Beyond suicide, 13 Reasons Why, in particular, also depicted scenes of sexual assault, rape and bullying.
"What this case is about is the private targeting of vulnerable children and consequences that were not only foreseeable and were foreseen but that Netflix was warned about," attorney Ryan Hamilton stated.
However, despite the insistence that the program had directly contributed to Isabella Herndon's suicide, lawyers for Netflix argued that setting a precedent against the streaming giant would eventually lead to companies censoring content out of fear.
"Creators obligated to shield certain viewers from expressive works depicting suicide would inevitably censor themselves to avoid the threat of liability," one Netflix lawyer wrote. "This would dampen the vigor and limit the variety of public debate."
Netflix's lawyers also pointed to a number of other beloved films that have elements of teenage suicide, such as Dead Poets Society and The Perks of Being a Wallflower.
A Netflix representative declined to comment when reached by Newsweek.
If you have thoughts of suicide, confidential help is available for free at the National Suicide Prevention Lifeline. Call 1-800-273-8255. The line is available 24 hours every day.
Updated 01/12/2022, 4:18 p.m. ET: This story has been updated with a statement from Netflix.