Trump Travel Ban: Judge Rules Review of U.S. Refugee Vetting to Go Ahead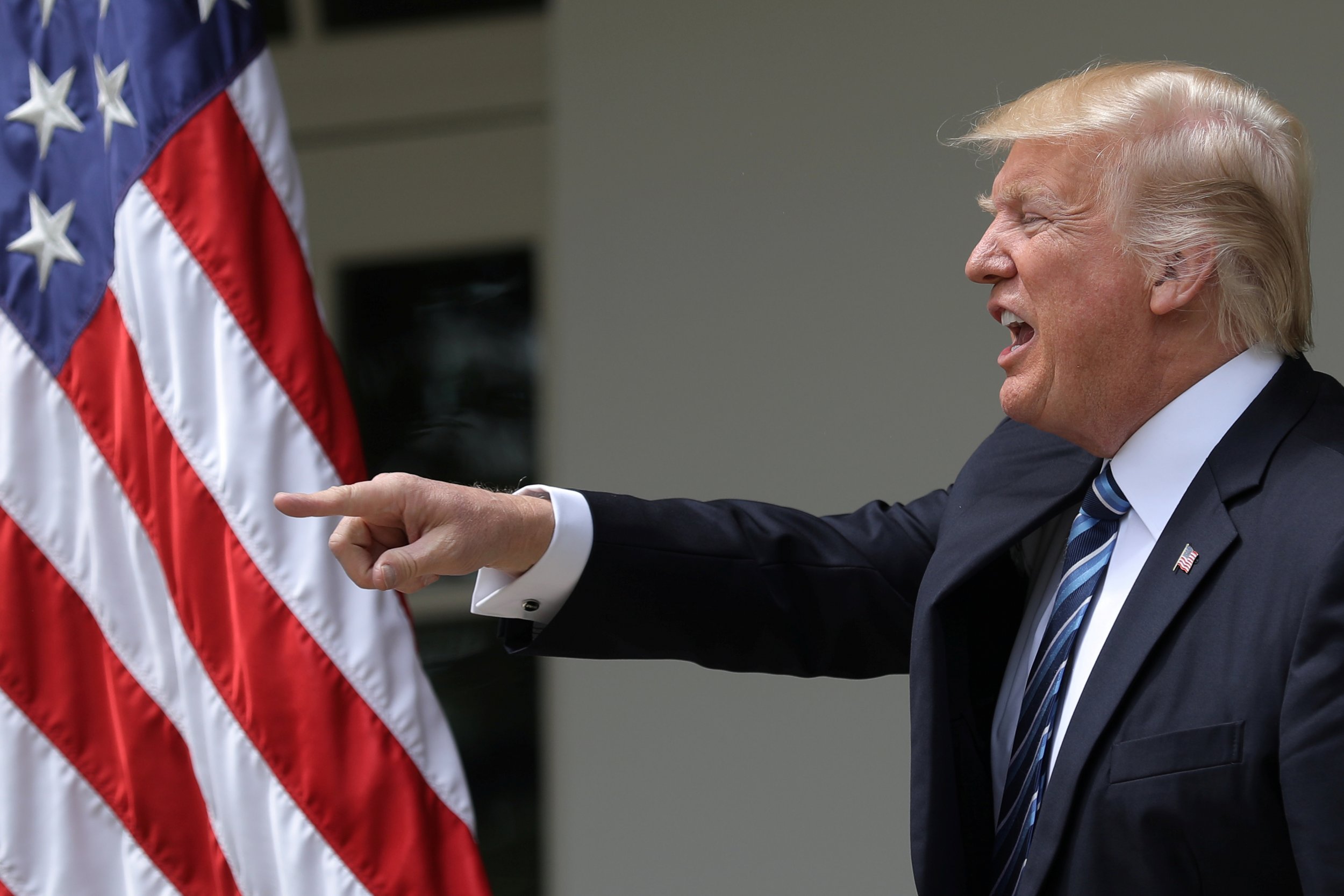 The Trump administration has been given the go-ahead by a federal judge in Hawaii to begin reviewing the vetting process for people from six majority-Muslim countries who want to travel to the United States.
On Monday, Judge Derrick Watson of the U.S. District Court rolled back sections of his blanket injunction against President Donald Trump's travel ban executive order.
This will allow Secretary of State Rex Tillerson, Secretary of Homeland Security John Kelly, and the Director of National Intelligence Daniel Coats to carry out a worldwide review of how the U.S. collects information and issues visas to travellers from Iran, Libya, Somalia, Sudan, Syria, and Yemen.
As part of this, they will conduct an in-depth look at how the U.S. collects information on and screens refugees. The court's decision came a day before World Refugee Day on June 20.
Trump's executive order selected those six countries because they have been identified as "presenting heightened concerns about terrorism and travel to the United States." Watson originally blocked the travel ban, saying it was unconstitutional.
Watson's new decision follows a ruling by a three-judge panel of the 9th Circuit Court of Appeals last week that upheld most of his injunction against Trump's executive order in March.
However, the panel found that Watson's block against the Trump administration studying how visa applicants and refugees are vetted was too broad. They said it should be lifted.
During his election campaign last August, Trump called for the "extreme vetting" for immigrants to the U.S. after proposing a blanket ban on Muslims earlier in his campaign.
Read more: John Kelly expected to face questions about Trump's 'extreme vetting' for tourists
Trump's initial attempt at the travel ban in February was quickly blocked by a federal court in California for being unconstitutional. Trump issued a second, similar executive order in March after his lawyers tinkered with the language of the original to make allowances for green card holders and people from the banned countries who already hold visas to enter the United States.
That second travel ban executive order was effectively blocked by the courts again on March 29 when Judge Watson extended a temporary injunction.
"The illogic of the government's contentions is palpable," Watson wrote when the government argued the new ban did not target all Muslims. "The notion that one can demonstrate animus toward any group of people only by targeting all of them at once is fundamentally flawed."
Watson found that the order signed by Trump targets Muslims and is akin to the Muslim ban he proposed during his 2016 campaign. The U.S. Constitution prohibits exclusion based on religion. The Supreme Court is deliberating whether it should take up the legal dispute between the president and the judiciary.
The review of U.S. traveler and refugee vetting is set to take roughly 20 days and will look at whether the targeted countries supply enough accurate information about applicants.
At the end, the Department of Homeland Security, Department of State, and the Director of National Intelligence will issue a report about whether more information is needed from each country and a list of countries that do not provide adequate information.
The State Department could not tell Newsweek when the review would begin.
"The Department of State is coordinating with the Department of Justice," said a State Department spokesperson, to make sure any resumption of work under the executive order is constitent with the court's orders.