Florida School Shooting Security Video to Be Released, Judge Rules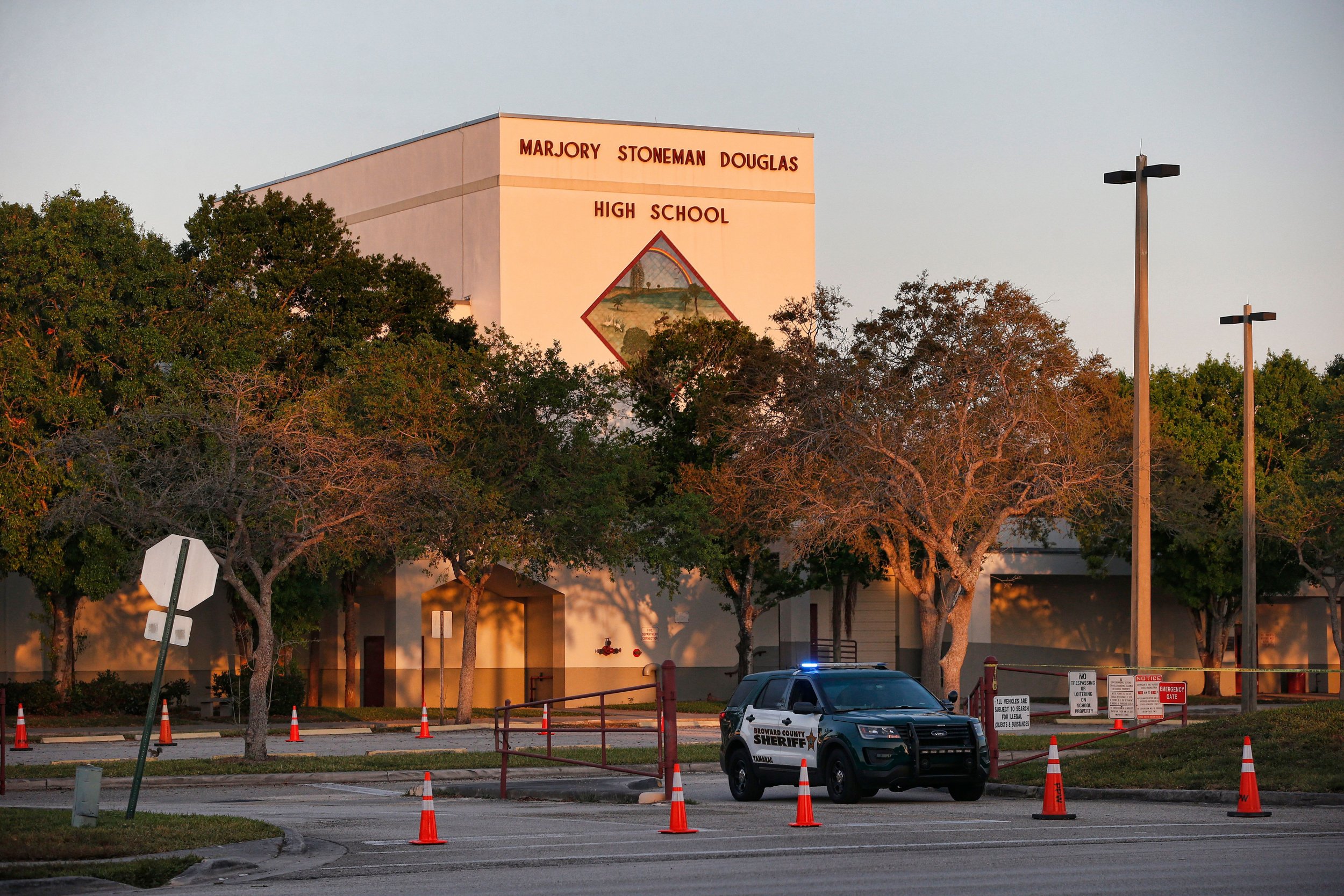 A judge has ordered that security video filmed outside Marjory Stoneman Douglas High School during the deadly shooting last month to be released.
A number of media organizations had sued the Broward County Sheriff's Office last month for access to the footage, insisting that its release would be in the public's best interest and allow for a fair analysis of law enforcement's response to the shooting.
The school's resource officer, Deputy Scot Peterson, was already forced to resign after it came to light that he had waited outside the school as the February 14 attack unfolded, leaving 17 students and teachers dead.
The Sheriff's Office is also investigating allegations that other deputies also waited outside during the shooting, rather than trying to rescue students and instructors inside.
Broward County Circuit Judge Jeffrey R. Levenson has signed an order authorizing the video's release. However, he delayed the order until Thursday so that the Sheriff's Office and school board could have a chance to appeal the decision, the Sun Sentinel reported.
School district officials had previously argued that making the security video public could create a security risk by exposing the locations of cameras and revealing blind spots in the school's surveillance. It is unclear if they will move to appeal the decision, however.
Read more: Florida High School Shooting 911 Calls Reveal Chaos as Shooter Continues Shooting Rampage
The Broward Sheriff's Office has said it has no intention to file an appeal, writing in a statement that it "agreed in court...with the media that surveillance video from outside Marjory Stoneman Douglas High School should be released publicly."
It added that if no appeal was filed by noon on Thursday, the sheriff's office would release the video.
The video does not show alleged shooter Nikolas Cruz or any of the victims of the attack, according to the sheriff's office.
Cruz, who has been indicted on charges of murder and attempted murder, is being held without bond at the Broward main jail and is due to appear in court on Wednesday for a formal arraignment.