Judge Says Conditions at U.S. Border Holding Cells Violated the Constitution in 'Monumental' Ruling
A federal judge in Arizona has ruled that conditions at U.S. border holding cells operated by the U.S. Customs and Border Protection agency violated the Constitution.
In a case first launched in 2015 over conditions at Tucson sector holding facilities, U.S. District Judge David Bury said on Wednesday that the conditions migrants and asylum seekers have had to face under CBP custody have been "substantially worse than detainees face upon commitment to either a civil immigration detention facility or even a criminal detention facility, like a jail or prison."
"The Court finds that the conditions of detention in CBP holding cells, especially those that preclude sleep over several nights, are presumptively punitive and violate the Constitution," he said.
The court, Bury noted, heard how plaintiffs complained of overcrowding, with cold, hard concrete floors and bench surfaces, cold temperatures, no blankets or mats and unsanitary cell conditions, precluding sleeping.
It also heard that cell conditions were unsanitary, with a lack of waste receptacles, "insufficient housekeeping," a lack of personal hygiene products and shower facilities, as well as insufficient access to food and water.
Bury also said the court was concerned about the lack of a universal medical questionnaire designed by medical professionals, particularly since medical screenings were being "performed by agents without any medical training."
Noting that migrants and asylum seekers had been held in overcrowded and unsanitary conditions for longer than 12 hours, Bury said CBP was not to hold migrants and asylum seekers for more than 48 hours at its Tucson sector going forward.
Condemning CBP for allowing migrants and asylum seekers to be forced to sleep in bathrooms in overcrowded holding areas, Bury said the practice was "unsanitary and degrading" and banned CBP from allowing it to happen again.
"The evidence is undisputed that conditions of confinement at Tucson Sector CBP stations are substantially worse than conditions afforded criminal detainees at the Santa Cruz County jail or other jail facilities, where detainees are medically screened by medical professionals; have a bed with cloth sheets, blankets, and pillows, and an opportunity for uninterrupted sleep; have clean clothing, including second layers for warmth; showers, toothbrushes and toothpaste, and warm meals with a variety of food choices, including fruits and vegetables, accommodating food allergies and religious beliefs," Bury wrote.
"Likewise, the conditions of confinement for civil immigration detainees similarly improve once they are transferred from CBP holding cells to detention centers operated by the United States Marshals, ICE, ERO, Health and Human Services (HHS), and other immigration detention agencies and organization," he said.
The conditions at Tucson Sector facilities, he said, fail to meet the same standards. As such, he said, "there is a presumption that the conditions of extended confinement at the Tucson Sector facilities violate the Plaintiffs' constitutional rights."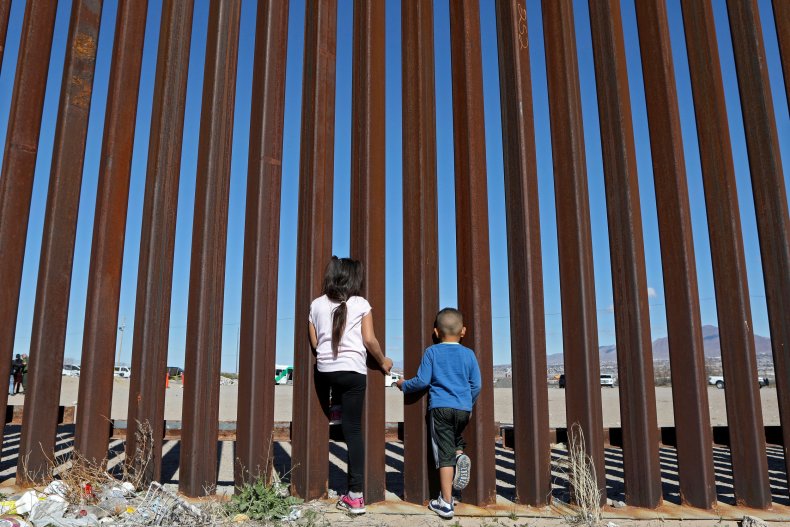 The ruling was celebrated by immigration rights attorneys, with Alvaro M. Huerta, staff attorney at the National Immigration Law Center, hailing the judgment as an "excellent outcome."
"With the court's order we have secured a permanent solution and hopefully the sickening conditions in these facilities will improve," Huerta said. "After years of collecting evidence and preparing and trying this case, the border detention facilities will no longer be allowed to violate the Constitution. Civil detainees in Border Patrol stations have suffered for too long, and this decision will pave the way for systemic change across the country."
"Through this lawsuit, we have been able to shed light on the realities of the inhumane treatment of migrants in CBP detention facilities. In its decision, the court recognized that conditions in CBP's Tucson Sector are 'substantially worse' than those afforded criminal detainees in jail facilities," said Mary Kenney, directing attorney of litigation with the American Immigration Council.
"Today's monumental victory ensures that CBP cannot hold migrants in the Tucson Sector over 48 hours without providing conditions that meet basic human needs and serves as an example of the standards that should apply in all CBP facilities," Kenny said.
Alessandra Navidad, executive director for the ACLU of Arizona, also noted that concerns around conditions at CBP holding cells have continued to grow over the years since the 2015 filing.
"Today's order affirms what our clients and migrants subjected to CBP detention have been saying for years," Navidad said. "Conditions in these facilities are degrading and violate the U.S. Constitution.
"The court found that these conditions violate standards of basic decency and puts migrants at risk of serious harm," the executive director added. "We will continue to ensure that this agency is held accountable for civil rights abuses against migrants in their custody."