A Florida judge has sided with the administration of Republican Governor Ron DeSantis by preventing the state's Surgeon General Scott Rivkees from being deposed in a court battle over school mask mandates.
Judge Brian Newman ruled in favor of the Florida Department of Health (DOH) to block the forced deposition on Thursday. Rivkees' deposition had been sought by multiple school boards, the NAACP and other parties who filed legal challenges to a rule that allows parents to "opt out" of the mask mandates on behalf of their children. Testimony from Florida's top doctor was sought due to his past statements in favor of wearing masks amid the COVID-19 pandemic, although he has been largely silent on the topic recently.
The rule allowing the school mask mandates to be circumvented was imposed on August 6, one week after DeSantis issued an executive order banning mask mandates. Challengers argue that the DOH did not have legal authority to issue the "arbitrary and capricious" rule. As the head of the DOH, Rivkees signed off on the rule. Newman's decision cited to shield him from being deposed cited legal precedent preventing high-ranking officials and executives from testifying when the same information could be gathered from other sources.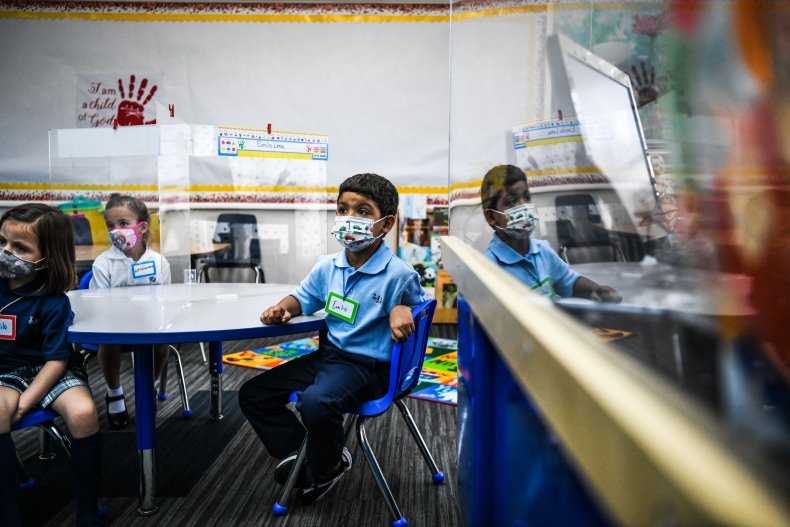 "Dr. Rivkees shall not be deposed in this proceeding unless, and until, those requesting his deposition have demonstrated that they have exhausted other discovery, that such discovery is inadequate, and that Dr. Rivkees has unique, personal knowledge of information discoverable in this consolidated rule challenge proceeding," the judge wrote in a six-page decision, according to WFOR.
Lawyers for the challengers reportedly argued that Rivkees is "in a unique position to explain the actions of the DOH and whether, in fact, the DOH rule's parental opt-out provisions control (as opposed to increase) the spread of communicable disease." Newman is scheduled to rule on an DOH motion to dismiss challenges to the rule on Monday. If the challenges are allowed to move forward, a full hearing will take place on the following Friday.
Prior to becoming surgeon general, Rivkees served as a pediatrics professor at the University of Florida's College of Medicine. He was appointed as surgeon general by DeSantis in June 2019 but resigned his position last month and is set to leave the job on Monday.
Rivkees reportedly clashed with DeSantis on COVID-19 messaging early in the pandemic. He has made few public appearances since being ejected from an April 2020 meeting with the governor after suggesting that Floridians would need to socially distance for a year or longer, according to The Orlando Sentinel.
Newsweek reached out to Rivkees for comment.