Judge Tells Ex-Disney Actor He Needs an 'Attitude Adjustment' to Avoid Jail
Stoney Westmoreland, best known for his role on the Disney Channel show, Andi Mack, was reprimanded by federal judge Cecilia Romero in Salt Lake City today. The actor was warned that he needs a serious "attitude adjustment" or else he could wind up in jail.
Westmoreland was fired from his role as the grandfather on Andi Mack after he was arrested last December for allegedly trying to have sex with a 13-year-old male. Court documents state that the boy was actually an undercover police officer. Westmoreland had allegedly been in contact with the male through the gay dating app Grindr. Westmoreland had sent nude photos to the boy and admitted to being fully aware of the boy's age.
Westmoreland is charged with six felony counts, including enticing a minor, attempted exploitation of a minor and dealing in material harmful to a minor by an adult. Currently, Westmoreland is under house arrest in Los Angeles. He participated in the hearing via phone.
"I am serious about making sure that you abide by the order of this court," Judge Romero said. "Because if I have to come back, you're not going to like what I do." She informed Westmoreland that she would revoke his home detention and bring him back to Utah, where he was arrested, if he continues not being upfront with his probation officer.
"I'm going to give you the benefit of the doubt, but I can jump to revocation if I need to," Romero said.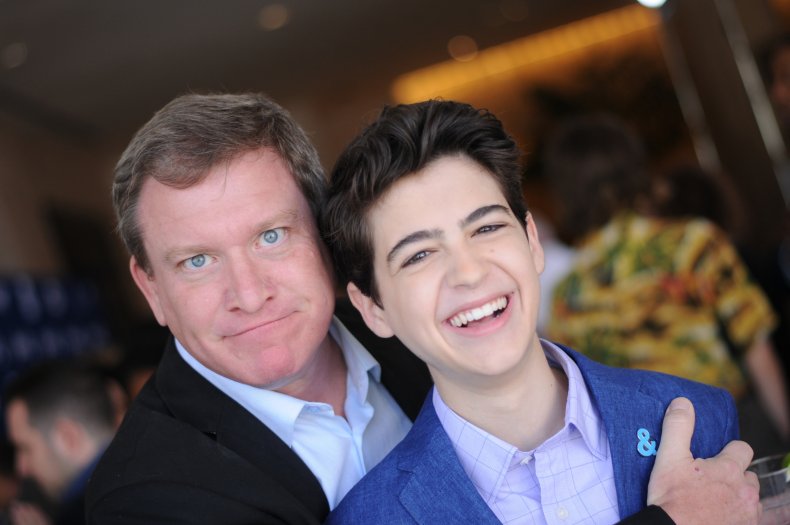 Westmoreland's public defender, Adam Bridge also stated that home detention has created difficulties for his client. Westmoreland cannot use a computer, and therefore cannot easily look for work. Conditions of his house arrest also state that he cannot be around any person under the age of 18. He also cannot have any sexually explicit materials in his home.
Bridge also said Westmoreland's partner owns 30 to 40 DVDs, some of them rated R, that may contain sexually explicit scenes. One of the films mentioned was Sylvester Stallone's Rocky. But Westmoreland also has copies of his own directorial effort, Golden Boy, which contains a rape scene.
Romero instituted some new requirements for Westmoreland. He must find a job and report to his probation officer if any of his co-workers are minors. The actor must also undergo a mental health evaluation and complete recommended therapy.
Westmoreland's trial is currently set for December. The minimum penalty for the actor's charge of coercion and enticement is 10 years behind bars. The maximum sentence is life in prison.