Rape Survivor Slams Utah Judge for Calling Her Rapist a 'Good Man'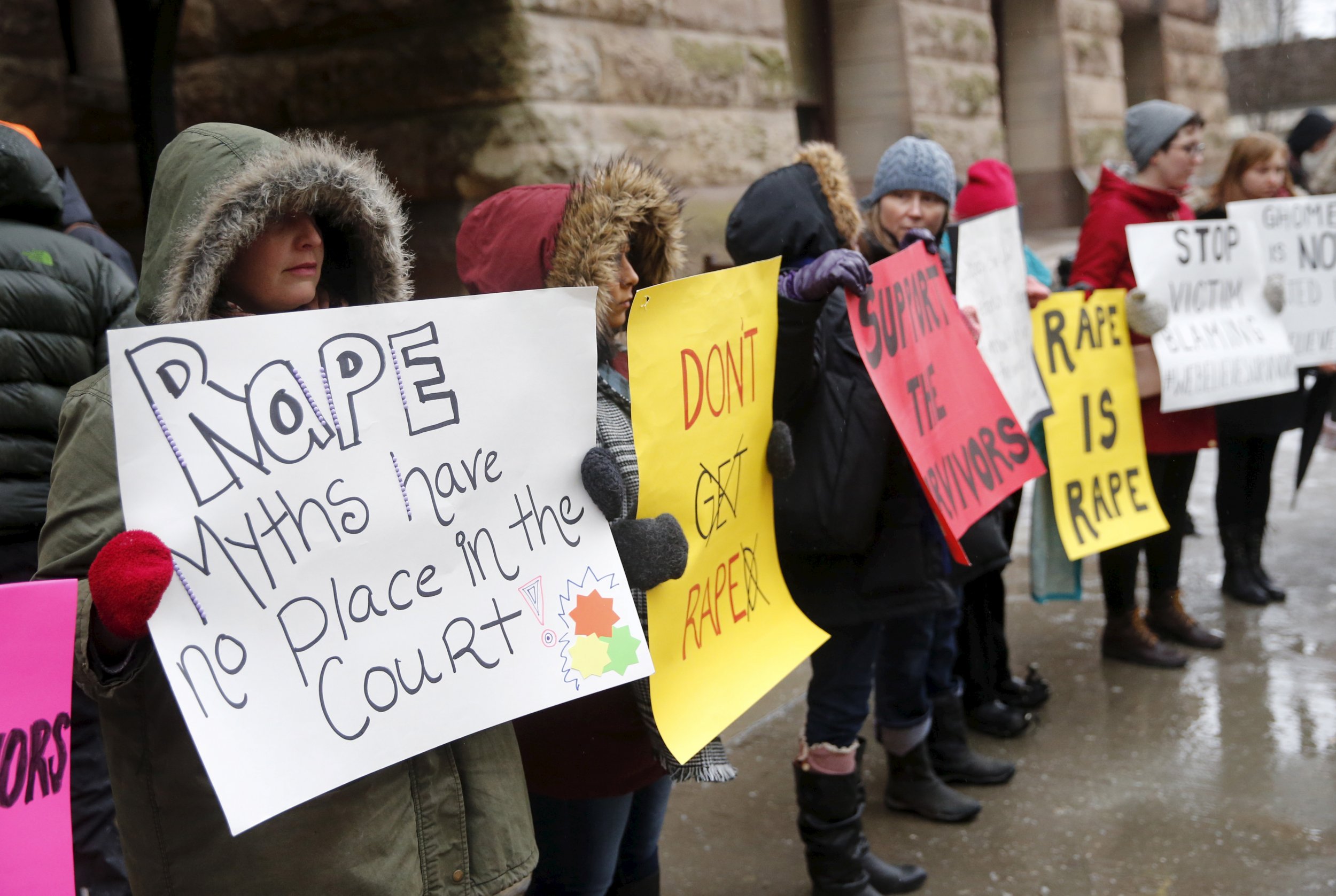 A female rape victim has criticized a Utah judge for describing the man who attacked her, former Mormon bishop Keith Robert Vallejo, as an "extraordinarily good man."
Judge Thomas Low made the remark at the sentence hearing of Vallejo on April 12 after a jury convicted him of 10 counts of forcible sexual abuse and one count of object rape.
"The court has no doubt that Mr Vallejo is an extraordinarily good man... but great men sometimes do bad things," Low told the court.
He added that the letters written on behalf of Vallejo "were extraordinarily moving."
Low sentenced Vallejo to a minimum of 15 years in prison for his sexual abuse felonies and handed him a five-years-to-life term for the object rape conviction. "I want to make it clear that the court agrees with the verdict. I think the jury got it right," Low said.
One of Vallejo's victims, Julia Kirby, 23, told Utah's Deseret News in an interview published Monday that she was shocked by Judge Low's sympathy for a convicted rapist.
"[His words] sent a message to me that not everyone is going to listen to you, so why even bother? People will still not believe you, people will still take others' sides, and in this case, take the side of the perpetrator," Kirby said.
She was sexually abused by Vallejo, her brother-in-law, when she was 19 years old and staying at his home. During an emotional hearing, Low described Kirby as a "survivor."
"She has already survived," he told the court. "And if she cannot recover and become stronger and become an advocate and become a comforter to others, then who can?"
Kirby told the Salt Lake Tribune she was surprised at the judge's emotion, but felt there was a "contradiction" when he became emotional about sentencing Vallejo.
"If [Low] really, really cared about me or about the fact that this person was a criminal, he wouldn't have that kind of sympathy. It was shocking to me for that reason," Kirby said.
Utah rights group Restore our Humanity has said it plans to file a complaint against Low for giving "glowing praise to a convicted sex predator."