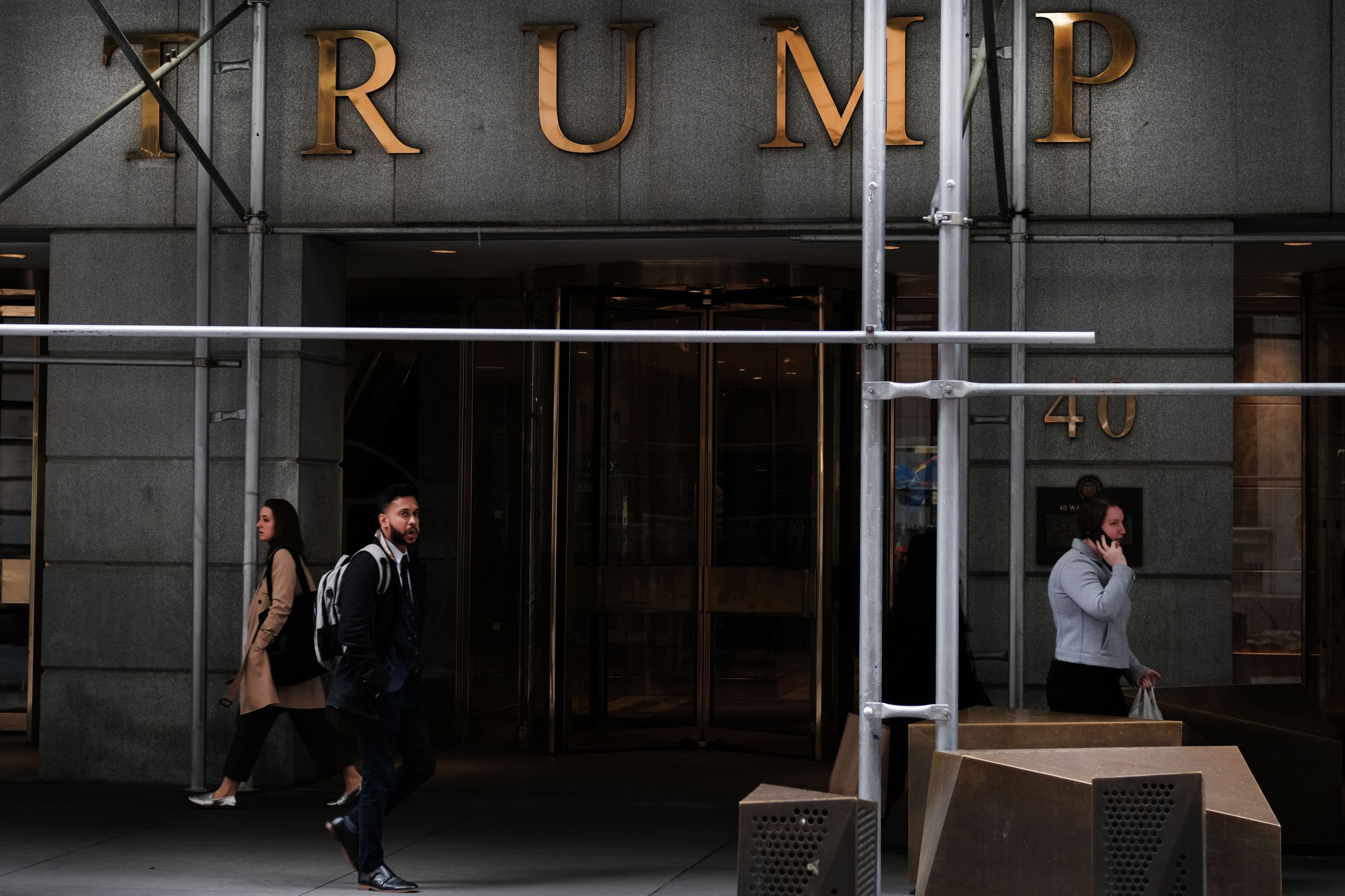 A federal judge on Wednesday rejected an effort by President Donald Trump to stop Deutsche Bank and another major banking institution from turning his family financial records over to investigators.
The New York judge ruled that Deutsche Bank and Capital One could provide Trump's financial documents to Democratic lawmakers.
Federal Judge Edgardo Ramos refused to issue a preliminary injunction that Trump's attorneys had requested to stop Deutsche Bank from complying with a subpoena from Congress. The ruling signaled a major loss for Trump and his businesses and a big victory for Democrats.
Ramos, who was appointed by former President Barack Obama, said the Trump team's arguments "are not sufficiently serious as it relates to Supreme Court precedent" regarding whether the records should be passed on to Congress, according to CNBC.
The judge said Trump and his organization were not likely to win a lawsuit contending that the subpoenas were unconstitutional, according to AP.
Deutsche Bank and Capital One did not immediately reply to requests for comment from Newsweek on Wednesday. Representatives with the Trump Organization also did not immediately respond.
Ramos's ruling follows a hearing in which attorneys for the president, his three eldest children Donald Trump Jr., Ivanka Trump and Eric Trump, and their family business, the Trump Organization, argued that the subpoenas be voided.
Two days before Ramos's ruling, a federal judge in Washington, D.C., decided that the president's accountants at the Mazars LLP firm also had to abide by a subpoena from Congress for his financial documents.
Deutsche Bank has reportedly allowed Donald Trump to borrow billions of dollars over the past few decades, while other major banks would not due to his bankruptcies. Deutsche Bank rejected requests for Trump's records when Democrats were the minority in the House of Representatives, but began cooperating after Democrats won the majority in the 2018 midterm elections.
Capital One holds financial records pertaining to Trump Organization hotels.
Lawyers for the House Financial Services and Intelligence committees said they needed Trump's financial documents to probe possible "foreign influence in the U.S. political process." Lawyers for the Democrats argued that ruling in the president's favor would get in the way of congressional investigations and undermine the separation of powers granted by the U.S. Constitution.
Democratic Representative Maxine Waters, chair of the House Financial Services Committee, said in March that the committee started sending requests to Deutsche Bank last year over money laundering concerns.