Judge Upholds Deportation Order For Former Nazi Concentration Camp Guard
Former concentration camp guard Freidrich Karl Berger lost his appeal to stay in the U.S. on Thursday after he was ordered to be deported in February, according to information from the U.S. Department of Justice.
During World War II, Berger served in Nazi Germany as an armed guard for a group of concentration camps collectively known as Neuengamme. Berger emigrated to Tennessee in 1954 and took up residence in Oak Ridge. After Berger was discovered by investigators, he was ordered to be sent back to Germany. Berger appealed the decision, but his request was denied by the Board of Immigration Appeals.
"Berger was an active participant in one of the darkest chapters in human history," said Deputy Assistant Director Louis A. Rodi III of U.S. Immigration and Customs Enforcement's (ICE) Homeland Security Investigations (HSI) National Security Investigations Division in a Thursday statement. "War criminals and violators of human rights will not be allowed to evade justice and find safe haven here."
During his two-day long trial in February, Berger admitted that he was still receiving a pension from Germany that included payments for his "wartime service." Berger also guarded prisoners as they endured a march following the evacuation of a camp within the Neuenegamme system. Within the span of roughly two weeks, approximately 70 prisoners died under Berger's watch.
Berger's deportation is legal because of a law called the Holtzman Amendment to the Immigration and Nationality Act, which allows the deportation of any individual that "participated in Nazi persecution, genocide, or the commission of any act of torture or extrajudicial killing."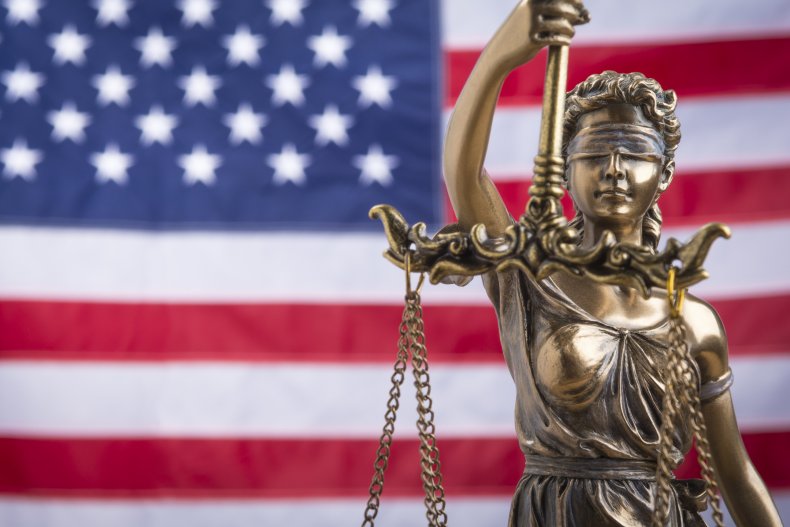 It will be up to German officials to decide whether Berger will be charged for any crimes. Newsweek reached out to the Jewish advocacy group Anti-Defamation League for comment.
Berger, who is in his nineties, is one of the oldest remaining Nazis to be captured after the end of World War II. In 2018, former Nazi guard Jakiw Palij was deported from the U.S. after spending decades in New York.
Investigators found that Palij had served as a guard at the Trawniki labor camp, located in a part of occupied Poland, during World War II. On his U.S. Visa application, Palij had claimed that he had spent that time doing farm and factory work.
Originally from a section of Poland that is now Ukraine territory, Palij managed to remain in the U.S. for 14 years after the initial deportation order was levied against him because Polish and Ukraine officials refused to accept him. President Donald Trump ordered the United States Immigration and Customs Enforcement to apprehend Palij at his home. Palij was placed on a stretcher and delivered to a nursing home in Germany. Palij died in 2019 at the age of 95.
In a 2018 statement, then-White House Press Secretary Sarah Huckabee Sanders said Palij's deportation sent a "strong message."
"The United States will not tolerate those who facilitated Nazi crimes and other human rights violations," Sanders wrote, "and they will not find a safe haven on American soil."