Judge Who Dropped Gun in Chicago Courthouse Charged with Crime, Reassigned to Administrative Duties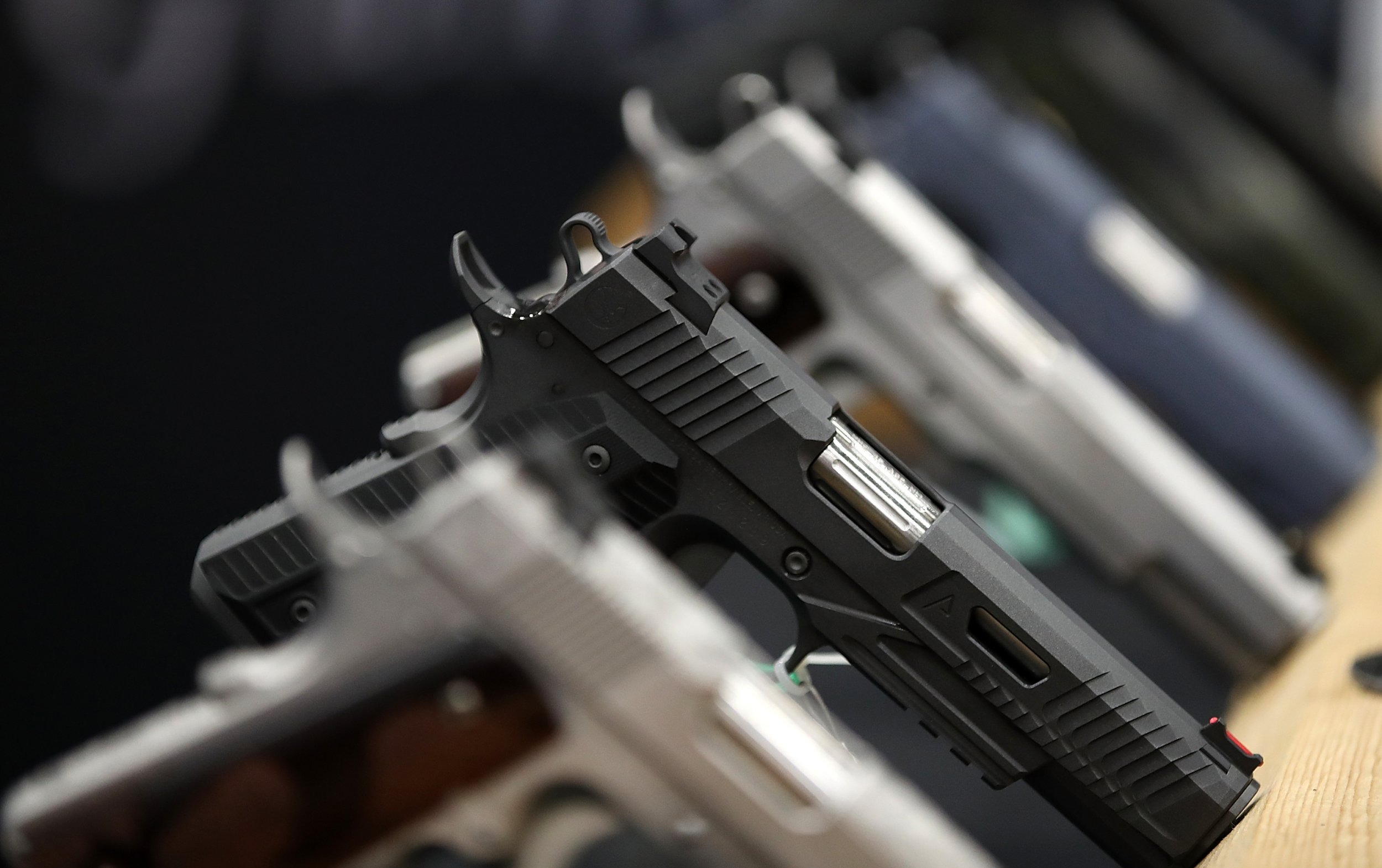 A judge was caught on video appearing to drop a gun in the lobby of a Chicago courthouse. He has been charged with a crime and put on leave.
Court officials said Cook County Judge Joseph Claps was charged with a misdemeanor weapons offense on Wednesday and will continue to do administrative—nonjudicial—duties to which he was assigned, according to the Chicago Tribune.
"A judge may be temporarily reassigned to restricted or other than judicial duties whenever there are charges or implications of improper conduct, depending on the severity and nature," Chief Judge Timothy Evans' office said in a statement. "In the Circuit Court of Cook County, administrative duties can include performing legal research, conducting marriage ceremonies and reviewing petitions for reduced court-filing fees for indigent parties."
Evans' office said in the statement that it could not respond to any specific questions about Claps' case (or any case, for that matter) by quoting Illinois Supreme Court Rule 63 that reads: "A judge should abstain from public comment about a pending or impending proceeding in any court, and should require similar abstention on the part of court personnel subject to the judge's direction and control."
The video of Claps dropping what appears to be a gun in the courthouse has earned some national attention. It shows the 70-year-old walking with a coat over his arm, something falling to the ground, then the man seemingly reaching down and picking up a gun. Two people walking by seem to notice as the weapon hits the ground.
Citing Cook County Sheriff's Office chief policy officer Cara Smith, The Washington Post reported that the silver pistol was loaded when it was dropped by Claps. The paper reported that Claps has a concealed carry permit but that such a permit doesn't mean he can carry a weapon in a place where they are banned, such as a courthouse.
The Tribune reported that Claps has been a judge for more than two decades as has also worked in the state attorney general's office and as a Cook County prosecutor. His court date was set for next week.