Judge Who Said Rape Defendant Suffered 'Plenty of Punishment' Barred From Criminal Cases
Judge Robert Adrian of Adams County, Illinois, will no longer hear criminal cases after he prematurely released a convicted 18-year-old rapist from jail and blamed the victim for her own assault.
On Thursday, Frank McCartney, chief judge of the 8th Judicial Circuit, filed an administrative order with the Adams County Circuit courts, removing Adrian from handling any future criminal cases.
Adrian inspired public backlash on January 3 when he reversed the conviction against 18-year-old Drew Clinton for rape. The reversal released Clinton early from Adams County jail. Adrian said he considered Clinton's 148 days behind bars "plenty of punishment."
At a May 30, 2021, graduation party, Clinton raped a 16-year-old girl. The girl told the court that she woke up with Clinton stuffing a pillow in her face to muffle her screams while he raped her.
On October 15, 2021, Adrian found Clinton guilty of one count of criminal sexual assault. The charge carries a mandatory minimum prison sentence of four years.
However, at a January 3 sentencing hearing, Adrian reversed his decision. He declared Clinton "not guilty," stating that prosecutors had "failed to prove their case." The judge then said that he found the four-year mandatory sentence inappropriate for a "teenager."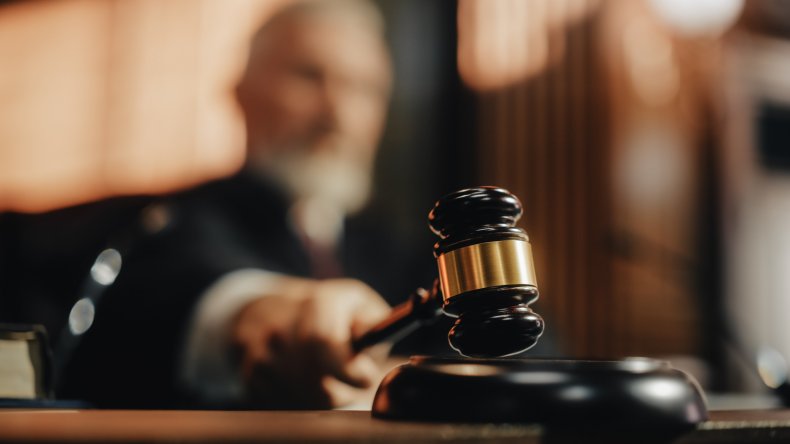 "By law, the court is supposed to sentence this young man to the Department of Corrections. This court will not do that. That is not just," Adrian said. "There is no way for what happened in this case that this teenager should go to the Department of Corrections. I will not do that."
Adrian said that the 148 days Clinton had already spent in the county jail were "plenty of punishment" and "a just sentence," according to a court transcript.
The judge also blamed the girl's rape on adults who were present at the party. He said rape happens when parents hold "parties for teenagers, and they allow coeds and female people to swim in their underwear in their swimming pool."
The girl, who attended the sentencing hearing, immediately left the courtroom and began crying in the bathroom after Adrian reversed the rapist's conviction.
Her father told Quincy news station WGEM that his daughter—once a school athlete and honor roll student—had since dropped out of all sports, became a C student and now studied from home due to her trauma over the seven-month legal ordeal.
"Women in Adams County should be angry and afraid," the Illinois-based Quincy Area Network Against Domestic Abuse wrote in a statement about Adrian's actions. "One message is clear: If you are raped, avoid Judge Adrian's courtroom."
"The verdict and Adrian's comments send a chilling message to other rape victims that their behavior, not the rapists', will be judged," the statement continued. "Shame the victims, free the rapists. This judgment reinforces the fact that standards for women have always been impossibly high while they are impossibly low for men."
Catching wind of the controversy over Adrian's actions, McCartney filed an administrative order barring Adrian from hearing future criminal cases. Instead, Adrian will hear small claims, probate, civil cases and other legal matters, WGEM reported.
McCartney has since said that further actions will be taken to address the upset caused by Adrian's actions. He declined to state what those actions would be and whether they would re-convict Clinton.
Only 310 out of every 1,000 sexual assaults are reported to police, according to the Rape, Abuse & Incest National Network (RAINN). Of those, only 50 suspects will be arrested, only 28 will be convicted of felony rape and only 25 will be imprisoned for the crime, RAINN said.
Newsweek contacted Clinton's attorney, Drew Schnack, for comment.
Specialists from the Rape, Abuse, and Incest National Network (RAINN) sexual assault hotline are available 24/7 via phone (1 (800) 656-4673) and online chat. Additional support from the group is also accessible via the mobile app.