Jason Stockley Verdict: How Bias May Have Influenced Judge Wilson's Ruling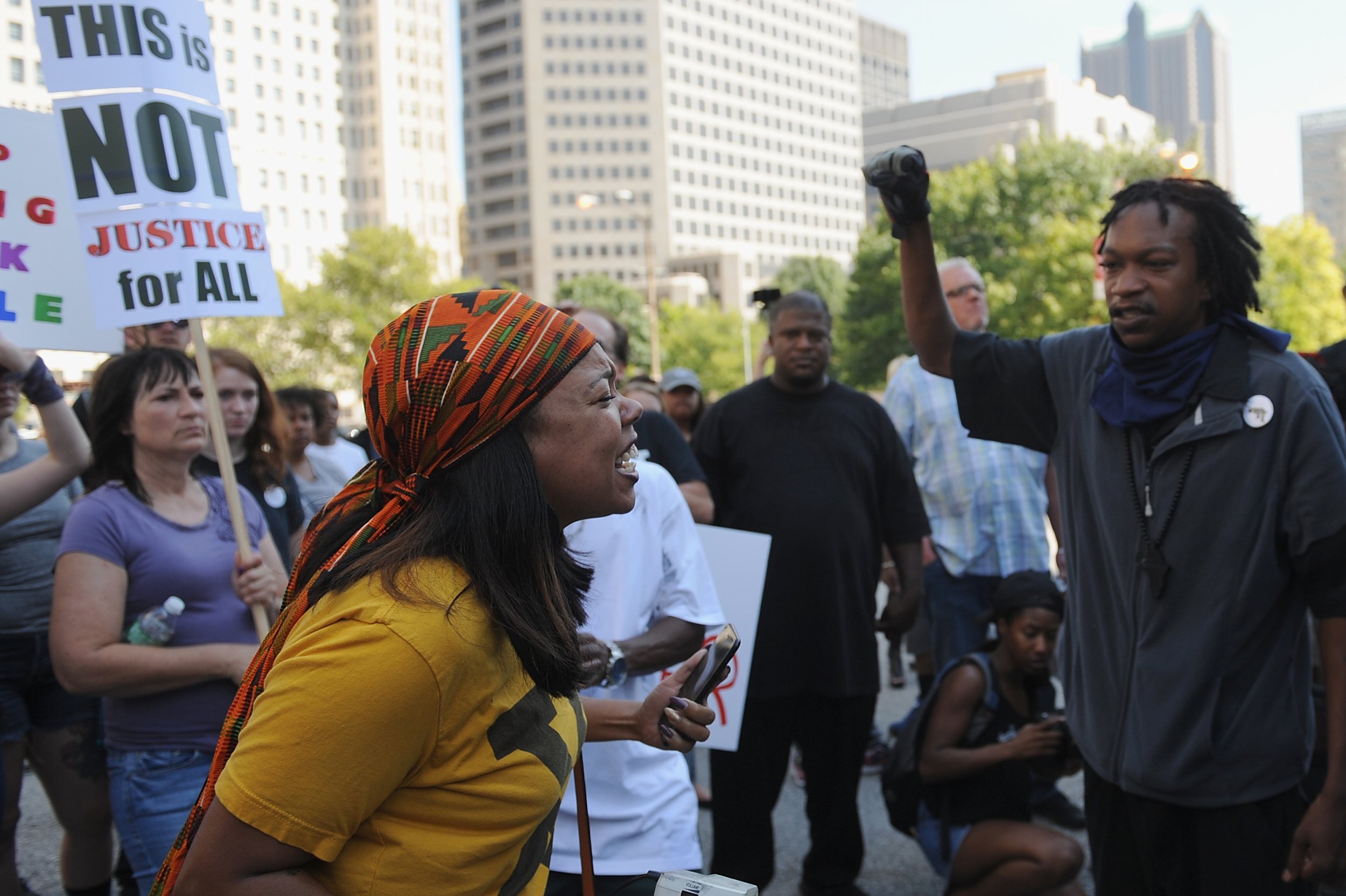 The acquittal of white police officer Jason Stockley in a bench trial for killing a black man Anthony Lamar Smith left many charging St. Louis Circuit Judge Timothy Wilson with bias.
Related: Jason Stockley Not Guilty Verdict: How Did It Happen?
Many critics are pointing to a key sentence from Wilson's ruling. "The Court observes, based on its nearly 30 years on the bench, that an urban heroin dealer not in possession of a firearm would be an anomaly," he wrote, referring to a gun found in Smith's car that had Stockley's, not Smith's, DNA on it. Dashcam video that showed Stockley return to his squad car after shooting Smith has fueled a widespread theory that he planted the gun.
Civil rights activist DeRay McKesson tweeted an image of Wilson's "heroin" statement with the caption: "And this, from the judge in the case of Officer #JasonStockley who killed #AnthonyLamarSmith"
Policy analyst and active supporter of the Black Lives Matter movement Samuel Sinyangwe also tweeted his response to the explanation.
Related: Jason Stockley Verdict Imminent: Missouri National Guard, St. Louis Police Ramp Up
Wilson may not be consciously aware of any bias. Research from Ohio State University shows that people have implicit biases regarding race, ethnicity, age, appearance and occupation that subconsciously affects their attitudes and feelings about others.
"Everyone possesses them, even people with avowed commitments to impartiality such as judges," the research shows.
Further, these thoughts develop over our lifetimes, are molded by experiences, and don't necessarily reflect what we think we believe. These implicit biases are subtle and can be seen in your choices of romantic partners, neighborhoods, and circle of friends.
That circle defended Wilson on Friday.
"He's very methodical and a very objective judge," Jack Garvey, a lawyer and former St. Louis circuit judge, told the St. Louis Post-Dispatch. "He really will review everything before he makes a decision. I don't think he's ideological in any way. He just takes each case as they come to him."
Area defense attorney Joel Schwartz echoed Garvey's sentiments telling the paper, "(Wilson) has seen thousands of cases and understands evidence and … my feeling on Judge Wilson is he's a man who will do the right thing."
We'll never know if Wilson was biased or not, and if so whether it was intentional or subconscious. But as the Missouri National Guard prepares for riots and protests, it's safe to say protesters in St. Louis sure think he was.