Meet the Federal Judges Who Blocked Trump's New Travel Ban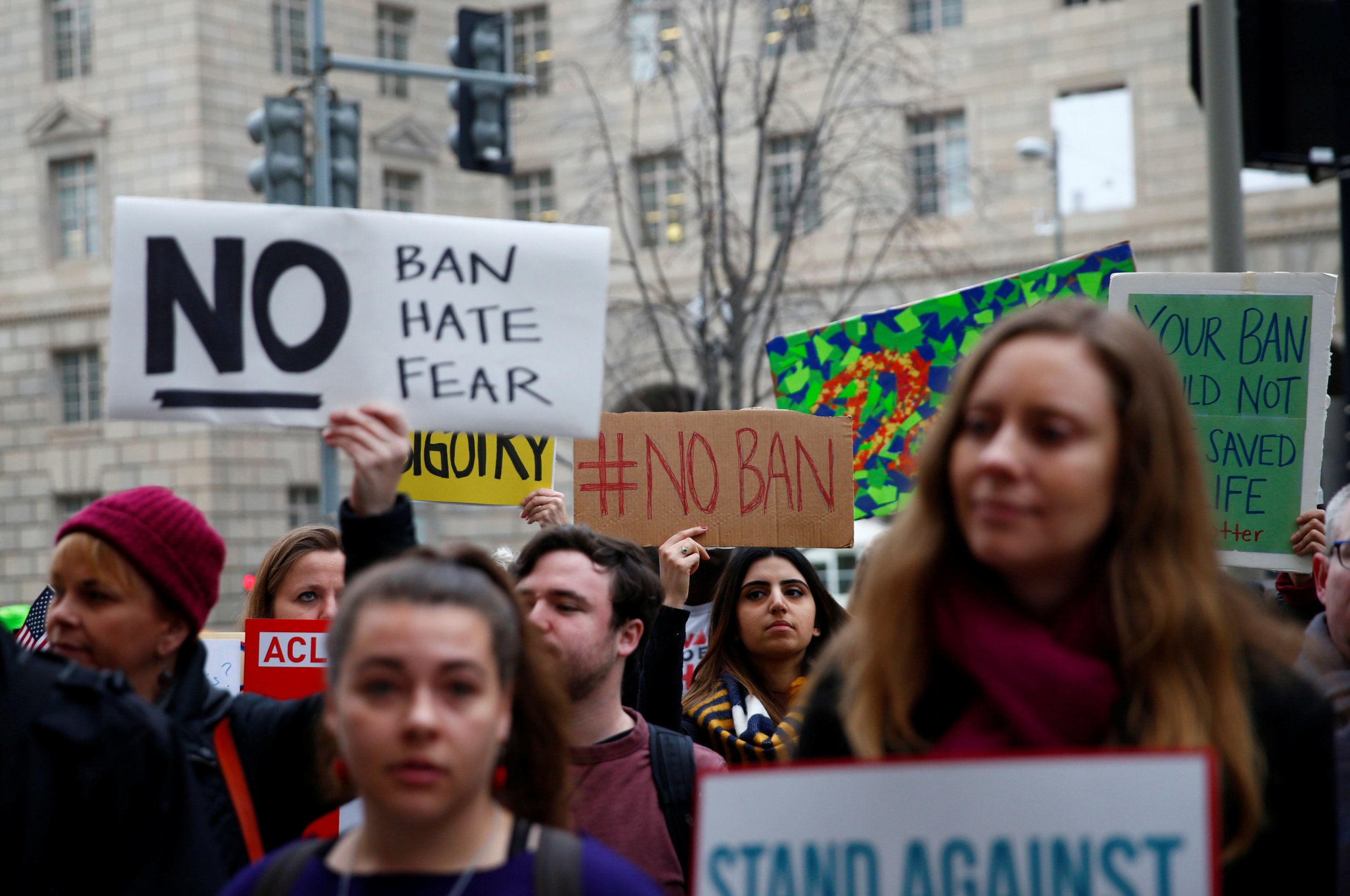 Updated | Hours before President Donald Trump's second executive order temporarily banning travel to the U.S. from certain countries and suspending the refugee resettlement program was set to take effect, it was halted by a federal district court judge in Hawaii. Shortly after that, another district court judge, in Maryland, also issued an order against it.
First, U.S. District Court Judge Derrick Watson granted a motion filed by Hawaii Attorney General Doug Chin and the imam of the Muslim Association of Hawaii, Ismail Elshikh, for a temporary restraining order. The motion alleged that the travel ban discriminated based on religion and national origin. In his order, Watson wrote that the plaintiffs would likely succeed in proving "that irreparable injury is likely if the requested relief is not issued."
Related: Hawaii judge puts halt on Trump's new travel ban
Watson, who was born in Hawaii in 1966 and is of native Hawaiian descent, attended Harvard College and Harvard Law School. After graduating in 1988—the same year as former President Barack Obama—he went on to work at the San Francisco law firm Landels, Ripley and Diamond, and later became a partner at Farella Braun and Martel. He also worked as an assistant U.S. attorney in California and served as deputy chief of its civil division, and subsequently was an assistant U.S. attorney in Hawaii.
"He's a wonderful person, very solid and very apolitical, not someone who's influenced by emotion or bias," says James Colopy, a partner at Farella Braun and Martel who worked with Watson at two firms and considers the judge a close friend. "He's very straightforward and logical." Colopy adds that Watson is a major Los Angeles Dodgers fan, which was controversial when he worked in San Francisco Giants territory. "His chambers in the courthouse are full of baseball memorabilia," Colopy says.
In November 2012, Obama nominated Watson to the U.S. District Court. The following April, the Senate confirmed his nomination. The U.S. senators for Hawaii, Mazie Hirono and Brian Schatz, praised the confirmation as a step forward for diversity.
Describing the judge's personality, Keith Lee, a lawyer at the Waianae Coast Comprehensive Health Center, told the Associated Press, "He doesn't have a big ego…. If anything, he's kind of understated." The two worked together on a settlement in 2012.
Hours after Watson ruled on the Trump travel ban on Wednesday, U.S. District Court Judge Theodore Chuang in Maryland also granted in part a motion for a temporary restraining order. In that case, the International Refugee Assistance Project, Hias (a migration and refugee resettlement agency), the Middle East Studies Association and several individuals had filed a motion on March 10 against Trump, the Department of Homeland Security and other federal agencies and officials.
Chuang is also an Obama appointee: The former president nominated him to the U.S. District Court in September 2013. "Throughout their careers, these nominees have displayed unwavering commitment to justice and integrity," Obama said in a statement at the time, referring to Chuang and one other nominee. "Their records of public service are distinguished and impressive and I am confident that they will serve the American people well from the United States District Court bench." The Senate confirmed Chuang the following May.
He had previously worked as a lawyer for the U.S. Department of Homeland Security and, before that, for the U.S. House Committee on Energy and Commerce, the House Committee on Oversight and Government Reform and with the firm Wilmer Cutler Pickering Hale and Dorr.
"He's a very measured guy. He is someone you would describe as judicious, even if he weren't a judge," says Eric Columbus, a lawyer who worked with Huang at the Department of Homeland Security around 2014. When Columbus was new to that office, he says, "Theo," as Columbus knew him, was "helping me learn the ropes and navigate the place." Chuang would also give him parenting advice, he recalls.
Starting in the 1990s, Chuang also worked as a trial attorney with the U.S. Department of Justice's Civil Rights Division, and later as an assistant U.S. attorney in Massachusetts. He also held leadership positions with the Asian Pacific American Legal Resource Center, which provides services to low-income Asian Americans and immigrants; the Asian American Lawyers Association of Massachusetts; and the Asian Pacific American Bar Association of the Greater Washington, D.C., area. Like Watson, Chuang graduated from Harvard Law School, and he edited the Harvard Law Review.
Eugene Ho, the current president of Asian American Lawyers Association of Massachusetts, says Chuang continues to have a reputation there as someone who "was always very public-interest oriented." Ho adds: "What I understood of him was he was always an extraordinarily thoughtful person and a person that thought very deeply about how things affected the public. A very big-picture guy."
Trump's executive order was issued on March 6, and it was an update to the version he issued on January 27, which judges in several federal and state courts had challenged. The new order would suspend entry into the U.S. for 90 days, with some exceptions, for people from six Muslim-majority countries: Iran, Libya, Somalia, Sudan, Syria and Yemen. It would also halt the U.S. Refugee Admissions Program for 120 days.
At a rally in Nashville, Tennessee, on Wednesday evening, Trump called the Hawaii court decision "an unprecedented judicial overreach." He added: "This ruling makes us look weak. We're going to fight this terrible ruling. We're going to take our case as far as it needs to go, including all the way up to the Supreme Court."
This article has been updated to include comments by James Colopy.