Judge's Ruling in Mar-a-Lago Probe Slammed as 'Stupid, Profoundly Partisan'
Judge Aileen Cannon has appointed U.S. District Judge Raymond Dearie of New York as special master in the probe of classified documents seized from former President Donald Trump's Mar-a-Lago home, but is getting berated by legal commentators for temporarily blocking the Department of Justice (DOJ) from reviewing the sensitive materials.
Cannon, a federal judge for Florida's Southern District Court, denied the DOJ's request to continue inspecting about 100 documents marked classified while an independent arbiter, or special master, filtered out other seized materials protected by attorney-client or executive privilege. Legal experts quickly panned the ruling, calling Cannon biased.
"I thought she would take the off-ramp DOJ provided her; I was wrong. This latest decision is both a stupid and profoundly partisan piece of work," Andrew Weissmann, a veteran DOJ attorney who served on Special Counsel Robert Mueller's investigation of alleged Russian interference in the 2016 election, wrote on Twitter.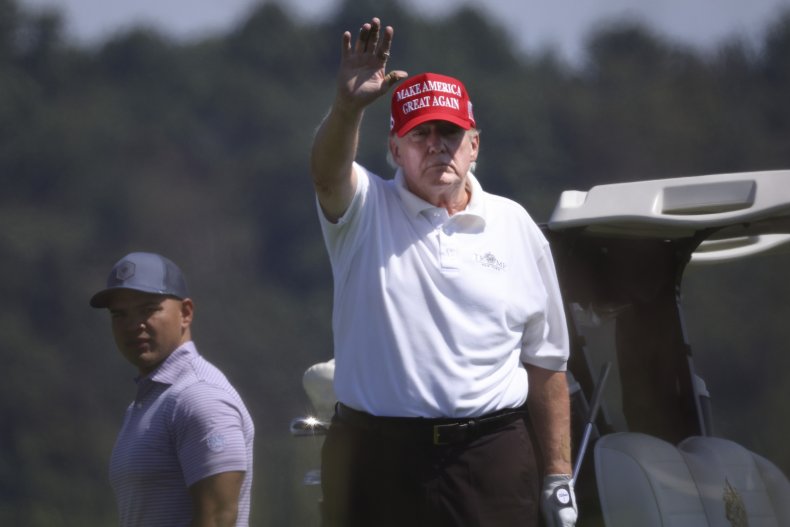 Joyce Alene, former federal prosecutor, said in a tweet that Cannon's ruling impedes the "intelligence community review of the damage Trump has done." She added that she expects it to be appealed. "Terrible ruling," she said.
Cannon wrote in her decision that she rejected the DOJ's arguments that Trump "could not possibly have a possessory interest in any of them" or have any "plausible claim of privilege as to any of these documents."
"The Court does not find it appropriate to accept the Government's conclusions on these important and disputed issues without further review by a neutral third party in an expedited and orderly fashion," wrote Cannon.
Former federal prosecutor Renato Mariotti reacted with a tweet, "Her order does not seriously grapple with the issues raised by DOJ, particularly the way in which her order injures national security."
Cannon further wrote that Trump has not had the chance to "concretize his position" of the seized materials. Weissmann ripped that line of reason in a tweet, pointing out that Trump had the documents at Mar-a-Lago "in his friggin office for 18 months!"
Calling Cannon "a partisan hack," Weissmann said in another tweet that she called it "disputed" that the materials are classified despite Trump's legal team never submitting evidence they were declassified.
"Hard to imagine Cannon really expects to get away with this garbage, but she evidently thinks the Eleventh Circuit is in the tank with her," tweeted Laurence Tribe, a Harvard law professor, referring to the court that will hear the DOJ's appeal. "Only they can prove her wrong."
Dearie, who was nominated to the bench by President Ronald Reagan, was suggested by Trump's legal team to serve as special master, and the DOJ did not object.
Weissmann, in another tweet, called the appointment of Dearie, of New York's Eastern District, the "only good news," saying his appointment "will have some sanity imposed."
Newsweek has reached out to Cannon for comment.