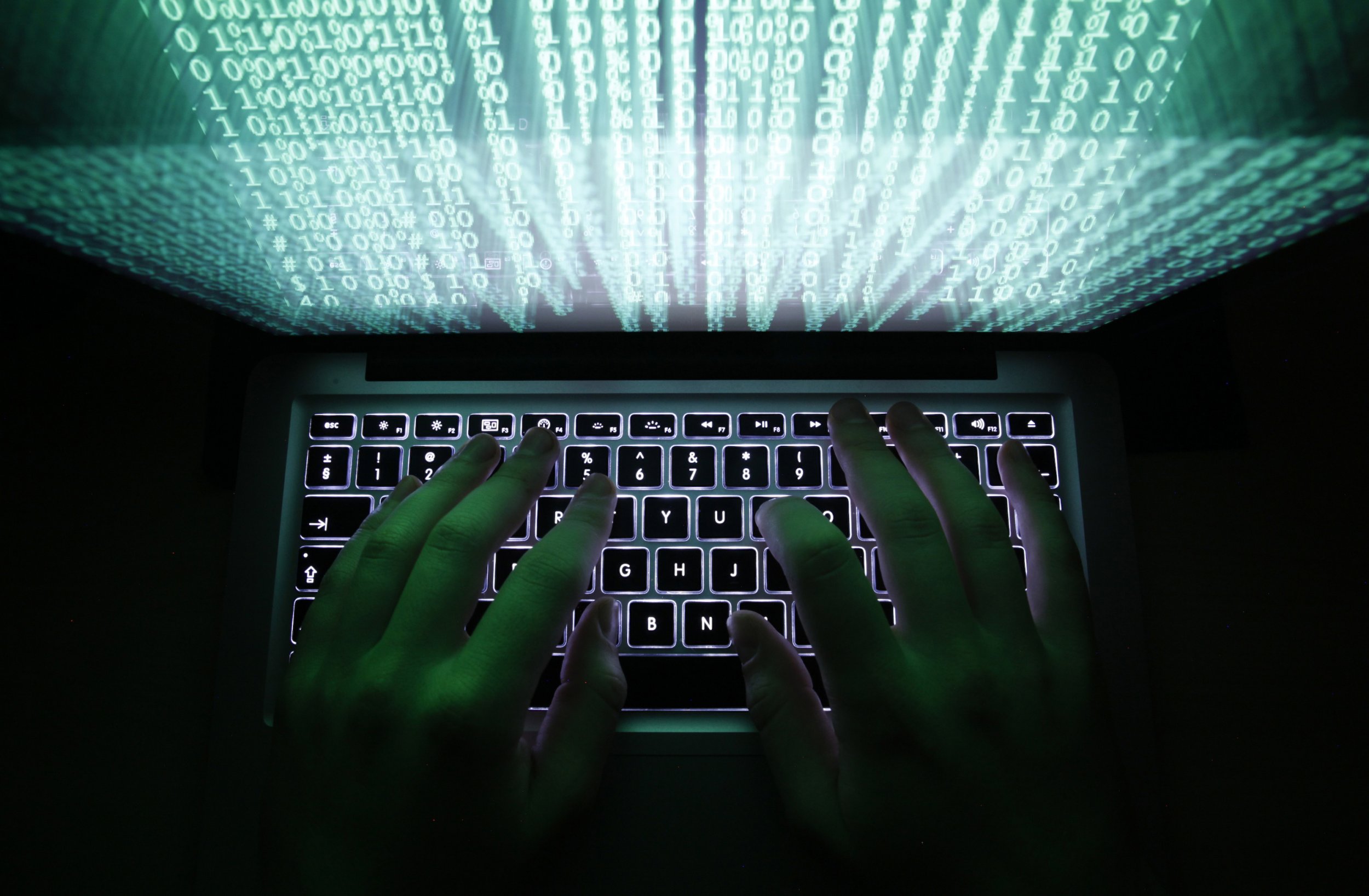 When James A. Baker, the Federal Bureau of Investigation's newly appointed general counsel, met for dinner with Google Executive Chairman Eric Schmidt a couple of months ago, the topic of national security and government surveillance came up. "He was deeply, deeply, deeply frustrated with the U.S. government, with what it's willing to talk about and what it's not willing to talk about" in terms of how it spies on Americans, Baker recalls.
He told this anecdote in late April at a cybersecurity conference in New York at Fordham Law's Center on National Security before arriving at his main point: "Government surveillance is not that bad." Schmidt's well-publicized response? "Encrypt everything."
Last week saw the first response to the issue by an appeals court outside the country's secretive Foreign Intelligence Surveillance Court: The court ruled that the U.S. government's long-held justification for the National Security Agency's (NSA) bulk collection of Americans' phone records and other data is illegal under the USA Patriot Act.
Specifically, the New York federal court found that the government's broad interpretation of a provision of the Patriot Act, Section 215, did not provide sufficient legal cover for its sprawling surveillance program, which scoops up and stores for up to five years the "metadata" of Americans' phone calls, such as who they call, how frequently and for how long. "The statutes to which the government points have never been interpreted to authorize anything approaching the breadth of the sweeping surveillance at issue here," the U.S. Court of Appeals for the Second Circuit's three-judge panel said. It added: "Congress cannot reasonably be said to have ratified the program of which many members of Congress—and all members of the public—were not aware."
In other words, when Congress first passed the Patriot Act in 2001 and reauthorized it in 2011, it had no idea what it was agreeing to.
"It is a far stretch to say that Congress was aware of the [Foreign Intelligence Surveillance Court's] legal interpretation of Section 215 when it reauthorized the statute," the panel stated in its decision.
As is now well known, most members of Congress were not told of the government's interpretation of Section 215 of the Patriot Act—including the member of Congress who wrote the legislation, Wisconsin Republican Jim Sensenbrenner. The interpretation remained classified for more than a decade, until June 2013, when former NSA contractor Edward Snowden exposed how it was being used by the U.S. intelligence community to justify monitoring Americans' bulk communications.
Last week's appeals court ruling not only struck a major blow against America's national security apparatus, but it now sets the stage for what is expected to be a tough battle this month in Congress, which must decide whether to raze, renew or revise some of the most contentious portions of the Patriot Act, including Section 215, before they expire on June 1.
For the uninitiated, Section 215 allows the director of the Federal Bureau of Investigation (FBI), or a designee, to apply for orders requiring companies holding business records to produce "any tangible things" that might help the government conduct foreign-intelligence gathering or international terrorism investigations. Under the government's interpretation of Section 215, the FBI—which has partnered up with the NSA in amassing and organizing the data—should be allowed to access any records deemed "relevant to an authorized investigation."
"Somehow, they convinced the U.S. Foreign Intelligence Surveillance Court, which is supposed to prevent this from happening, that you cannot do this kind of data-mining without all the records, so all the records are relevant," says Lee Tien, a senior lawyer at the Electronic Frontier Foundation, a nonprofit privacy-rights group based in San Francisco. "It's hard to believe. How can you use a statute that has a 'relevant' standard to do a blanket collection?"
The appeals court, which overturned a lower district court ruling, agreed. "We hold that the text of 215 cannot bear the weight the government asks us to assign it, and that it does not authorize the telephone metadata program," the judges said. "We do so comfortably in the full understanding that if Congress chooses to authorize such a far-reaching and unprecedented program, it has every opportunity to do so, and to do so unambiguously."
Sensenbrenner has publicly stated that the interpretation of his language in Section 215 was stretched well beyond the intended meaning. He and Senator Patrick Leahy, a Democrat of Vermont, have introduced a bill, the USA Freedom Act, to rein in what they call the "eavesdropping, dragnet collection and online monitoring" of Americans. In late April, Republican Senate Majority Leader Mitch McConnell and Senate Intelligence Committee Chairman Richard Burr countered with a bill to extend Section 215 to the year 2020 without making any changes to it—legislation that looks a good deal shakier after the recent ruling.
The National Security Council (NSC) said in response to last week's ruling that it's working with Congress on reform legislation. "The President has been clear that he believes we should end the Section 215 bulk telephony metadata program as it currently exists by creating an alternative mechanism to preserve the program's essential capabilities without the government holding bulk data," said NSC spokesman Edward Price. Reached by Newsweek, NSA spokeswoman Vanee Vines deferred to the NSC's statement.
Calling Section 215 "badly drafted," "unnecessary" and "unproductive" (as in, it does not seem to do very much to catch terrorists), Richard Clarke, former counterterrorism adviser to presidents Bush and Clinton, told Newsweek that reforming Section 215 is at the very top of the list of 46 changes he proposed while part of a presidential panel convened by the Obama administration to review the NSA's surveillance methods. "The government should not be holding that data," he said.
The panel's final review warned that if the U.S. continues on this track, it risks becoming a "police state."
Fourth Amendment and free-speech advocates are quick to warn of the "chilling effect" on Americans' freedom of speech and freedom of movement in the face of such surveillance—in effect, that they would no longer feel at liberty to act freely if they know they are being systematically watched and listened to.
Another concern, says the Electronic Frontier Foundation's Tien, is that while the Patriot Act was originally intended to target terrorists in the aftermath of the September 11 attacks, there is growing evidence that its powers are being used in domestic law enforcement to target Americans. For instance, the NSA is permitted to pass on information and tips to the FBI and other agencies.
"The privacy and civil liberty concerns of all this information-sharing on Americans by the intelligence community and law-enforcement agencies is very real," says Tien. "And our country has not yet had an opportunity to have an honest social and political debate about it."
While the extent of information-sharing among U.S. agencies is not fully known, he says, it is clear there have been cases in which Americans have been unjustifiably caught in dragnets.
I witnessed such a case in 2003, when I received a panicked phone call at work from someone very close to me. This person—who does not want to be named, even today, because of what subsequently happened to her—had just arrived home after an evening away to find concerned neighbors informing her that her townhouse on a quiet block in Jersey City, New Jersey, had received a visit at dawn from police who were shouting and banging on her door.
Right away, we called the Jersey City police. They had no record of anyone coming to that address. She tried to find out if anyone knew anything else, but to no avail. "I work with children," she said. "What would the police want with me?"
A week passed. Then, she received a phone call from a federal agent accusing her of evading arrest. "They said, 'You're a fugitive,' even though I hadn't gone anywhere," she tells Newsweek. "They wanted information. I had nothing to give them, because I didn't know what they were talking about."
She was taken into custody and accused of being a key operator in a vast conspiracy to smuggle drugs into the U.S. under the direction of a high-ranking Mexican drug lord.
How did this happen? It turns out federal officials had misinterpreted her end of an intercepted phone conversation in which the caller—the father of a former college friend—asked her while visiting New Jersey where he might be able to buy recreational drugs. She told him she didn't know, and that was that. Or so she thought. Apparently, the caller was a bad guy—previously imprisoned for drug-related offenses and, unbeknownst to her, one of 240 individuals being apprehended in connection with the Mexican drug lord. Her mistake? Picking up the phone.
Federal agents told her if she didn't cooperate, she would face time in prison, possibly decades. Regardless of a lack of any physical evidence connecting her to drugs, the agents gave her a choice: accept a federal misdemeanor and a fine of $1,000 for simply talking about drugs on the phone, or be implicated in the wider conspiracy. On the advice of her lawyer, she took the former. "My lawyer said I was incredibly lucky," she says. "I got to get on with my life."
On July 31, 2003, U.S. Attorney General John Ashcroft announced the indictment of Ismael Zambada-Garcia, the head of one of the most powerful and ruthless drug-trafficking organizations in Mexico, as part of Operation Trifecta, along with the arrests of 62 other suspects in the U.S. and one very frightened young woman in Jersey City. He credited the success of the operation to nearly a dozen agencies and the same heightened surveillance powers as are found in the Patriot Act. "Wiretaps, pen registers and delayed notification warrants, are the same tools provided by the USA Patriot Act," Ashcroft said, "which help law enforcement to prosecute successfully the war on terrorism."
But Operation Trifecta was not part of the war on terrorism. It was a 19-month investigation that, according to Ashcroft, focused on "a nationwide effort on the communications of domestic cells." Reached by Newsweek, the DOJ and the Drug Enforcement Administration, which led the probe, had no comment.
Such actions illustrate some of the possible problems of building cases based on Americans' phone records. In the case of the woman from Jersey City, who had no criminal record, the real dangers of such sweeping powers are not just the violation of privacy and civil liberties, but the risk that the government becomes so reliant on those powers that it misleads itself.
"I am just grateful it's over," she says. "But I feel like if they'd researched who I was a little more instead of just relying on phone records, they probably would not have put me through all that. In the end, they didn't know anything about me; that I was a straight-A student, that I worked with kids or how I was really living my life."