What Happened to Juelz Santana? Everything We Know About Rapper's Arrest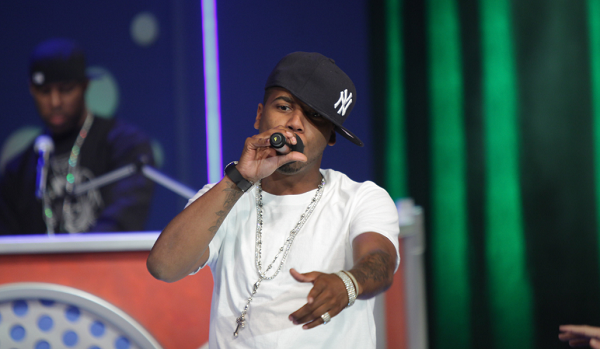 Rapper Juelz Santana turned himself into New Jersey authorities on Monday after hiding out for days. On Friday, airport security discovered a loaded gun in his luggage at Newark Liberty Airport. He was flying to San Francisco, where he was supposed to perform at The Grand Nightclub.
According to a police report obtained by NorthJersey.com, Santana "paced the [TSA checkpoint] area nervously and requested that several individuals screen his bag because he was going to miss his flight." Upon checking the rapper's bag, a TSA agent "identified a suspected firearm," at which time Santana "retreated from the security checkpoint area without his belongings."
The rapper was later seen exiting the airport in a taxi, leaving behind two bags, including one with a Derringer .38-caliber handgun, his driver's license and an unidentified controlled substance.
Following the incident on Friday, officers visited the Harlem native's Totowa, New Jersey, home, but he was not there.
Santana turned himself into Port Authority police around 1 a.m. on Monday, department spokesperson Joe Pentangelo confirmed to NJ.com. The rapper, whose birth name is LaRon James,was charged with possession of a firearm by a convicted felon, carrying a weapon on an aircraft, unlawful possession of a weapon and possession of drugs.
Although some states, including New Jersey, allow those with gun permits to transport unloaded firearms in a locked container via checked baggage, it is illegal for people with former convictions to carry a weapon in the state.
But this isn't Santana's first run-in with the law.
In 2011, the "Dipset" rapper was arrested after two loaded handguns, 17 bags of marijuana and drug paraphernalia were found in his New Jersey studio during a police raid. Santana pleaded guilty to fourth-degree marijuana distribution, in addition to guilty pleas from two separate incidents that occurred in 2011.
What Happened to Juelz Santana? Everything We Know About Rapper's Arrest | Culture