JuJu Smith-Schuster Bought 120 Mega Millions Tickets to Bring Back Le'Veon Bell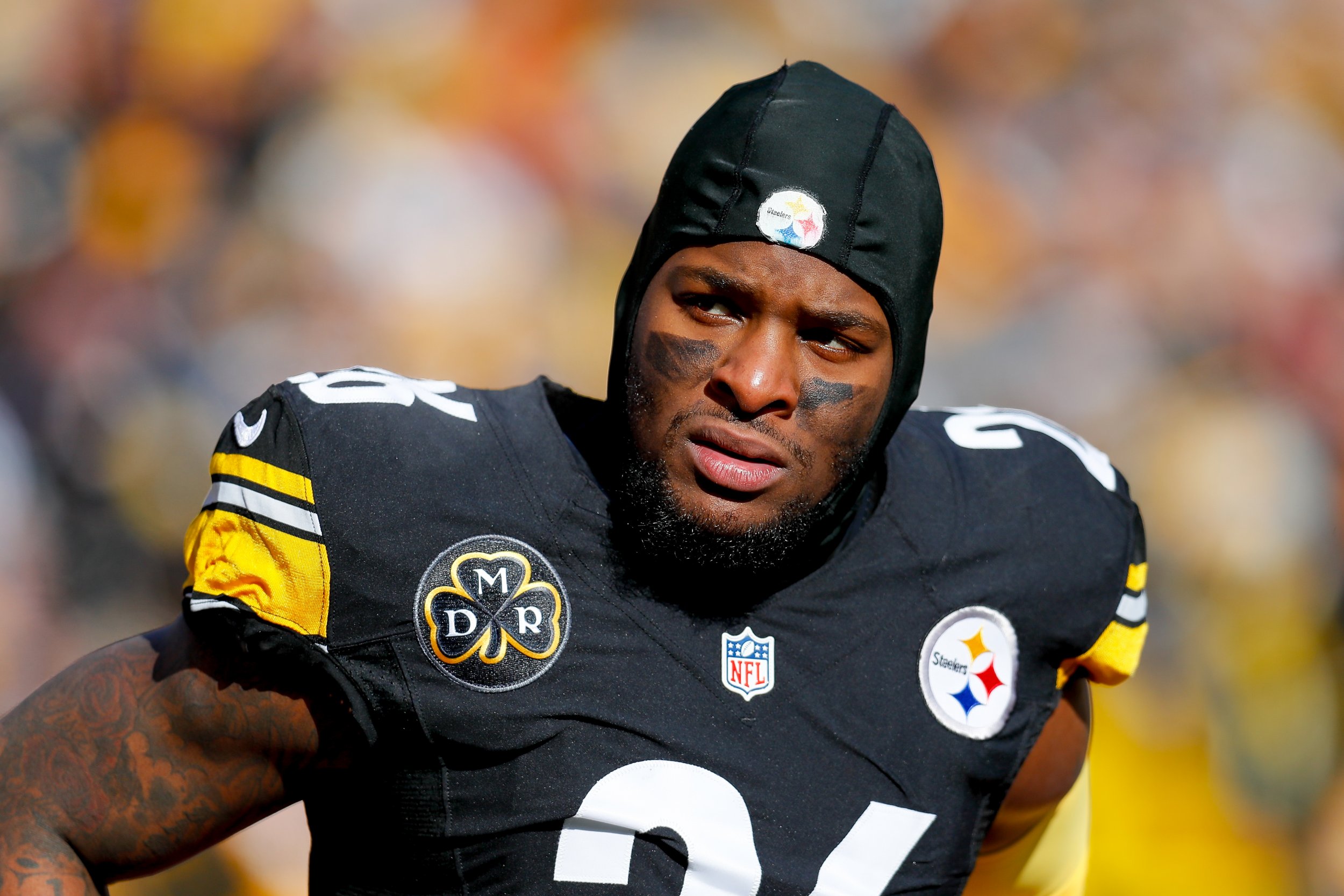 With the NFL season approaching its halfway point, the Pittsburgh Steelers remain without Le'Veon Bell due to the ongoing impasse over his contract.
The standoff between the star running back and the Steelers has been well documented, with Bell holding out for an improved deal after the Steelers franchise-tagged him during the offseason.
JuJu Smith-Schuster, one of Bell's teammates, is clearly desperate for the three-time Pro Bowler to return to action and concocted an ambitious plan, which involved buying 120 Mega Millions tickets earlier this week.
"I tried to win it so we could get Le'Veon (Bell) back," Smith-Schuster was quoted as saying by ESPN. "It didn't work."
While NFL players might not have to rely on the lottery to scoop up a life-changing amount of money, Smith-Schuster admitted his purchase was sparked by curiosity, although the prospect of winning $1.6 billion undoubtedly played a part.
"If you don't ever play, you never know," he explained. "I had to go in there and shoot my shot."
Smith-Schuster, who is in the second year of a rookie deal worth $4.2 million, won $10, which will do little for his quest to convince his teammate to return to the fold.
The Steelers and Bell failed to agree a long-term deal ahead of the July 16 deadline for franchise-tagged players and he has repeatedly indicated he wants one, particularly after Todd Gurley agreed a four-year extension worth $57 million with the Los Angeles Rams in July.
The highest per-year average for a running back, Gurley's deal also includes a $20 million signing bonus and $45 million guaranteed. A week before Gurley signed his extension, NFL Network's Ian Rapoport suggested the Steelers' offer was in the region of $70 million over five years, which would have seen Bell make over $30 million in the first two years. Crucially, only his signing bonus of $10 million was guaranteed.
Earlier this month, in an interview with ESPN, Bell, who is forfeiting $852,941 each week he fails to show up, revealed he expected to end his self-imposed exile at some point between Week 7 and Week 8.
However, that has not materialized and there is growing speculation he will be back after the October 30 trade deadline. That, however, remains contingent on the Steelers not receiving a tempting offer for Bell.
Up until last month, Pittsburgh had remained adamant it would not trade the 26-year-old nor rescind his $14.5 million franchise tag before different networks reported the mood had changed and that the franchise was open to offers for Bell.
For the time being, events on the field remain the main focus in Pittsburgh.
After a bye last weekend, the Steelers face the Cleveland Browns in an all-AFC North matchup at Heinz Field. After recording their second-worst start to the season in 10 years, the Steelers are now top of their division with a 3-2-1 record, courtesy of consecutive wins against the Atlanta Falcons and the Cincinnati Bengals.