Julia and Brandon Tease 'Son' on Instagram Before '90 Day Fiancé' Pregnancy Test
Yara and Jovi may not be the only couple expecting a child on Season 8 of 90 Day Fiancé. Julia and Brandon are in the middle of their own pregnancy scare on the series, one that could throw a giant issue into their tight-knit household, led by Brandon's overprotective parents.
In a clip on the 90 Day Fiancé YouTube page, Julia admitted to experiencing intense morning sickness, something which Brandon refused to keep from his parents. With the whole family involved, Julia is slated to take a pregnancy test on Sunday night's episode of 90 Day, but she has already teased the concept online.
On a now-deleted Instagram story, Julia mentioned a love for her "son," which upon first glance seemed relevant to the topic at hand. In an Instagram post, she explained that the "son" she loves dearly is actually a dog named Simba that Brandon's father gifted to her on the Virginia farm.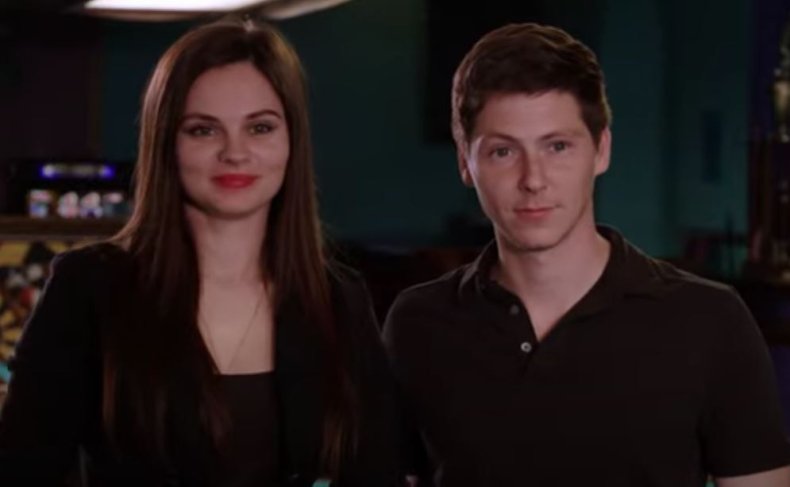 "In the morning when Brandon's dad woke us up, he said that there is a surprise because he knows that the lion king cartoon is my favorite," she wrote alongside a video of herself and the dog. "I saw Simba and from that moment this dog became a mother's boy, he began to follow me everywhere, 24/7 I was which [sic] him, no matter what I did, he was always with me. I always loved more cats, but now I can't imagine myself without Simba."
Comments across the internet, including on the 90 Day YouTube video, reveal viewers wouldn't be surprised in the slightest if Julia and Brandon were pregnant. They've confessed to forgoing birth control methods for Brandon's "pull-out method," which he explained to his parents at the start of the season. The parents suggested other forms of contraception and even made Julia—a 27-year-old Russian immigrant—a gynecology appointment without her consent.
The parents' involvement in Julia and Brandon's relationship has led the couple to be one of the most-talked-about ones in Season 8. Betty, Brandon's mom, was characterized as a villain for multiple reasons, including forcing the engaged couple to sleep in different bedrooms and for expressing anger at her son's plan to wed Julia on Mother's Day weekend.
Julia and Brandon are expected to reveal the results of their pregnancy test on Sunday's episode, though there are already spoilers for if it's positive or not. You can tune in to see for yourself at 8 p.m. Sunday on TLC.