Julia Louis-Dreyfus Signed Letter Supporting Brett Kavanaugh's Sexual Assault Accuser
American actress and comedian Julia Louis-Dreyfus on Monday afternoon revealed that she is among a group of women who attended the same high school as a woman who has accused Supreme Court nominee Brett Kavanaugh of sexually assaulting her and have signed a letter supporting her.
"I was class of '79 & signed this letter," Louis-Dreyfus tweeted, along with a link to a story about the letter by The Huffington Post.
Kavanaugh's accuser, Christine Blasey Ford, now 51 and a California psychology professor, attended Holton-Arms, a private girls school in Maryland. Ford detailed the alleged encounter with Kavanaugh when she was 15 and he was 17 to The Washington Post in a story Sunday.
"I thought he might inadvertently kill me," Ford told the Post. "He was trying to attack me and remove my clothing."
The letter that Louis-Dreyfus, 57, supported reads: "We believe Dr. Blasey Ford and are grateful that she came forward to tell her story. It demands a thorough and independent investigation before the Senate can reasonably vote on Brett Kavanaugh's nomination to a lifetime seat on the nation's highest court.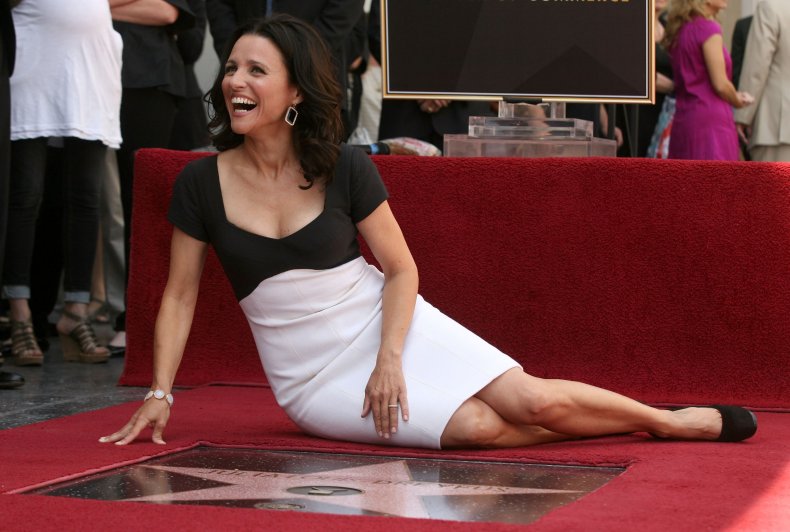 "Dr. Blasey Ford's experience is all too consistent with stories we heard and lived while attending Holton. Many of us are survivors ourselves," the letter continued. "We dream of making a world where women are free from harassment, assault and sexual violence. We hold deep gratitude to Dr. Blasey Ford for bravely stepping forward and bringing us closer to that world we all seek."
A draft of the letter stated it was signed by more than 200 alumnae from the classes of 1967 through 2018.
Kavanaugh has denied Ford's allegations and the White House reportedly is planning to discredit the charges because they were brought so late in Kavanaugh's confirmation process. However, several senators including Dianne Feinstein, who is the leading Democrat on the committee overseeing Kavanaugh's confirmation, said the Senate Judiciary vote should be postponed until the committee can talk to Ford.
Louis-Dreyfus, who has had roles in Seinfeld and the political satire Veep, has used Twitter to voice her dislike for President Donald Trump, who nominated Kavanaugh to serve on the Supreme Court. She retweeted a story by The Washington Post last week stating that Trump has made more than 5,000 false claims as president, and late last month tweeted "absolutely awesome" about a constituent of California Representative Adam Schiff who participated in an anti-Kavanaugh rally in downtown Los Angeles.