'I F****** Better': Julia Louis-Dreyfus Was Asked if She'll See a Female President in Her Lifetime and People Love Her Answer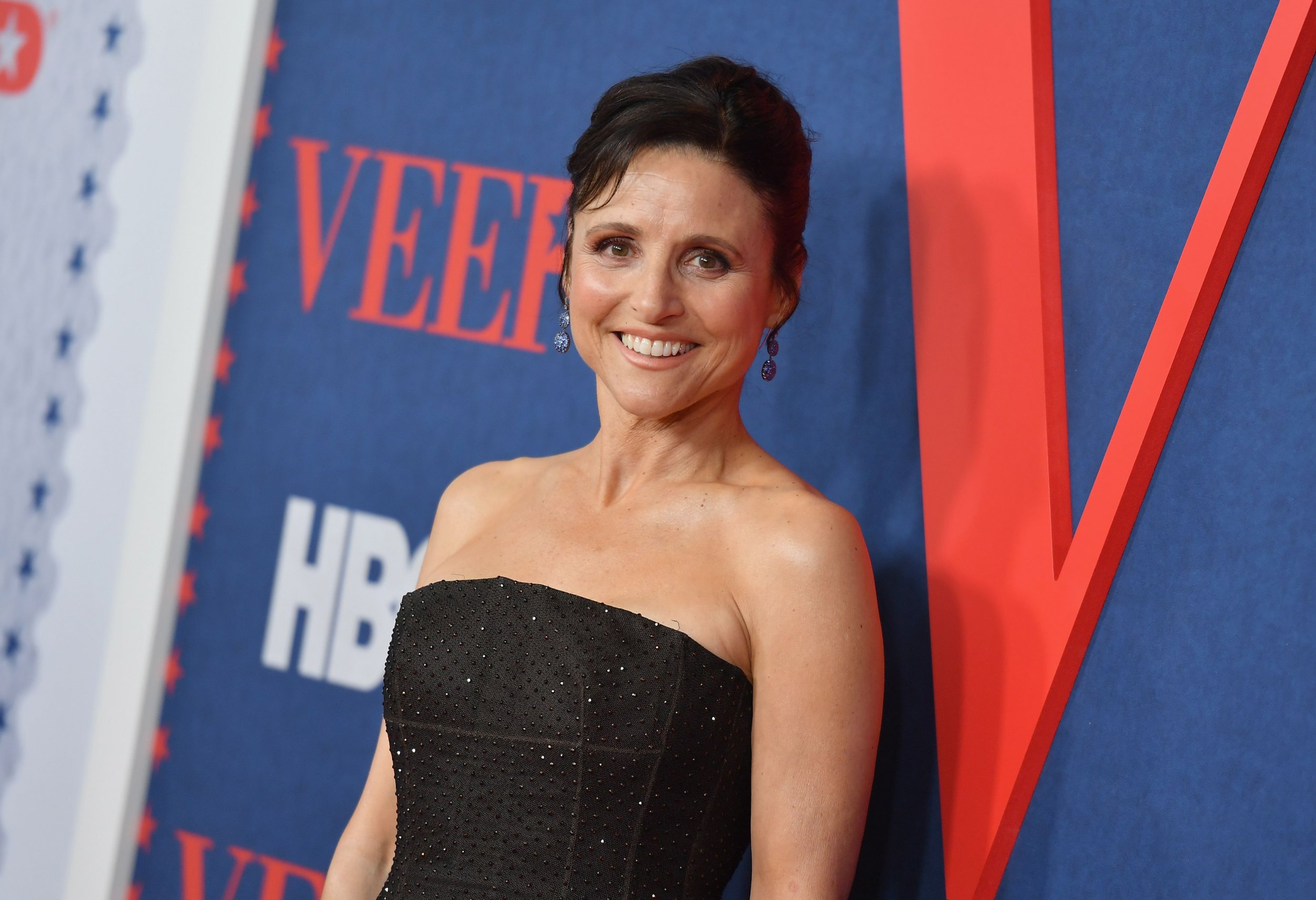 Comic and actress Julia Louis-Dreyfus gave a candid response when asked if she thought she'd see a woman lead the U.S. in her lifetime.
When asked about the prospect on Wednesday by Variety, the actress—who plays ambitious but self-absorbed politician Selina Meyer on HBO's Veep—replied, "I'd f****** better."
Louis-Dreyfus made the comments at the premiere of the seventh and final season of political satire Veep, which returns to HBO Sunday. The critically-acclaimed comedy follows Meyer and her staff as she rises from vice president to president, before plummeting back down to regular civilian.
Twitter users praised Louis-Dreyfus for her blunt response. "I could listen to this all day," wrote user Strangevista. "Somebody GIF this plz."
"She is everything," commented user Christine Tucci. User Shannon McGregor added: "My QUEEN."
But some Twitter users were less complimentary. "Yes, gender is the important thing. Not ethics, not actual experience, not a grasp of the world, not the ability to work with all people. Just gender," wrote Dawn W.
User Acirclered added: "Let's just hope she has a really long lifetime is all I'll say."
With several women already in the running for the Democratic nomination, the actress may be in luck for 2020. Sens. Kamala Harris, Elizabeth Warren, Amy Klobuchar and Kirsten Gillibrand, as well as congresswoman Tulsi Gabbard, have all thrown their hats into the ring.
But they face stiff competition from candidates including Bernie Sanders, Cory Booker and—if he announces—former vice president Joe Biden. Whoever earns the nomination will face a fierce battle for the White House itself.
Louis-Dreyfus gained widespread exposure with her work on Saturday Night Live from 1982 to 1985. She is perhaps best known for playing Elaine on iconic New York-set comedy Seinfeld. She starred alongside Jerry Seinfeld, Jason Alexander and Michael Richards in the series often described as "a show about nothing." She later appeared as a guest in several episodes of Seinfeld co-creator Larry Davis's Curb Your Enthusiasm.
The actress found success after Seinfeld with the role of Christine Campbell in CBS sitcom The New Adventures of Old Christine which ran for five seasons. She began starring in Veep in 2012.
An American adaptation of British creator Armando Iannuci's landmark, profanity-laden political satire The Thick of It, Veep has received numerous major television awards including three Primetime Emmy Awards for Outstanding Comedy Series in a row. In 2017, Louis-Dreyfus won six Outstanding Lead Actress in a Comedy Series Emmys for her role—more than any other performer has won for a single role in one television series.
In 2016 Louis-Dreyfus appeared in Time magazine's list of the 100 most influential people in the world. In the magazine, Girls creator Lena Dunham praised the actress for staying "completely comically on point and relevant as heck," for three decades.
"Julia's brand of comedy—naturalistic lunacy, sharp but never cruel—taught a whole generation of women they were allowed to change the rules and a whole bunch of men that a woman with rough edges was something to desire," Dunham wrote. "We are lucky to live in the age of JLD. Long may she reign."