Julia Roberts Was Sought to Play Harriet Tubman in Biopic, 'Harriet' Screenwriter Says
A studio executive once floated the idea of Julia Roberts playing black civil rights pioneer Harriet Tubman in a biopic, the screenwriter of the new movie Harriet has claimed.
Gregory Allen Howard, whose long-gestating script was first "set up at Disney 26 years ago," recalled one hearing about studio executive's enthusiastic response in an interview with the Focus Features website, but added: "I was told how one studio head said in a meeting, 'This script is fantastic. Let's get Julia Roberts to play Harriet Tubman.'"
Howard said that when other people brought up race, the executive responded: "It was so long ago. No one is going to know the difference."
Harriet was eventually made last year, with British actress Cynthia Erivo cast as Tubman in early 2017. The film, directed by Kasi Lemmons and also starring Leslie Odom Jr. and Janelle Monae, was released in the U.S. earlier this year.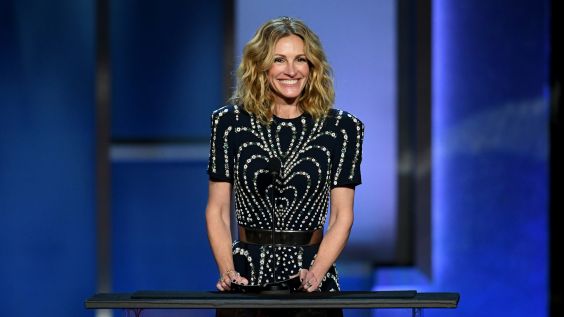 Howard's quote about Roberts went viral on Tuesday night as many Twitter users criticized and mocked the insensitive casting suggestion.
"Gonna tell my kids this is Julia Roberts," wrote one user alongside a picture of Tubman, the civil rights activist who escaped slavery and helped free at least 70 enslaved people using the Underground Railroad network.
"If Julia Roberts can play Harriet Tubman then damn it Scarlett Johansson can play...oh wait. Hollywood is wild, man. People of color, friends in the industry, stay sane and grounded as you deal with this madness. Laugh at the absurdity if possible," said another Twitter user.
Another Twitter user pointed out other culturally insensitive casting choices:
In the interview with Howard, the screenwriter said that one of the reasons Harriet was finally made is because of the success of Oscar-winning slavery drama 12 Years a Slave and Marvel Studios' billion dollar-grossing Black Panther.
"Two films really changed the climate in Hollywood to allow Harriet to be made. When 12 Years a Slave became a hit and did a couple hundred million dollars worldwide, I told my agent, 'You can't say this kind of story won't make money now.' Then Black Panther really blew the doors open," said Howard.
Howard said he first came across Erivo—who had a breakout film role in last year's Widows—when she starred in a Broadway production of The Color Purple. "As soon as she opened her mouth, I thought, 'Yes, that's Harriet.' Afterwards I emailed the other producers, "That's Harriet. She's a little stick of dynamite."