Russia Slams Julian Assange Arrest As 'Revenge of the U.S. Political Establishment'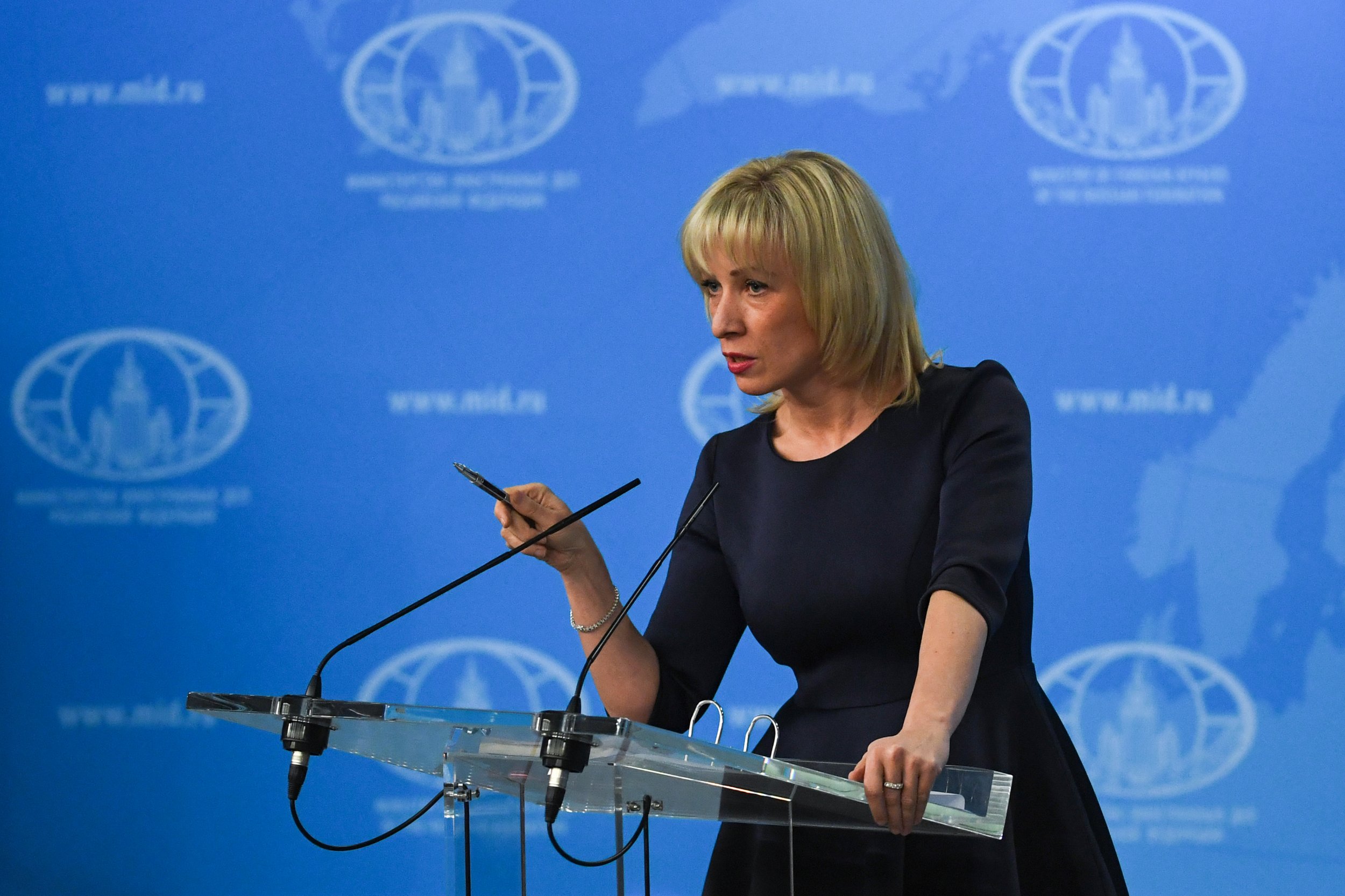 Russian officials have continued to criticize the arrest of WikiLeaks founder and activist Julian Assange, who was detained in London on Thursday.
The 47-year-old Australian was arrested by British police at the Ecuadorian Embassy in London, after the South American nation withdrew its protection of the famous hacker. Assange had been living at the embassy for almost seven years to escape arrest and possible extradition to the U.S.
On Friday, Russian Foreign Ministry spokesperson Maria Zakharova said Assange's arrest was evidently carried out on U.S. orders, state news agency Tass reported.
Assange took up residence in the Ecuadorian Embassy in 2012 to escape extradition to Sweden, where he had been accused of sexual assault and rape. Though prosecutors eventually dropped this investigation in 2017, Assange still faced British charges of failing to appear before a court when ordered to.
But Assange refused to leave the building, claiming that American authorities would use any arrest to request his extradition to the U.S. to face hacking charges. His prediction proved accurate, and Assange has now been charged with conspiracy to commit computer intrusion related to the leaking of classified material leaked to whistleblower Chelsea Manning.
In an interview with the Dozhd television channel, Zakharova said the arrest "is an issue of vengeance or revenge on behalf of the U.S. political establishment, which couldn't reconcile itself with the release of information that turned on its head the international community's very idea of how America's executive and legislative power operate."
Under Assange's leadership, WikiLeaks disseminated a huge trove of classified material related to the U.S. wars in Afghanistan and Iraq, as well as hundreds of thousands of State Department cables. Included were documents and videos that appeared to show trigger-happy U.S. conduct, including airstrikes on journalists and civilians.
"First and foremost, Washington is behind Assange's prosecution, and the others play second fiddle, this is evident," Zakharova added.
On Thursday, Zakharova said Russia plans to raise Assange's arrest with "international organizations." She argued that "journalism organizations should have their say." Press freedom in Russia is extremely limited, and the country ranked 148 out of 180 nations in the Reporters Without Borders 2018 Press Freedom Index. The U.S. took 45th place.
Zakharova is the latest Russia official to comment on Assange's detention. Also on Thursday, the Kremlin's spokesperson Dmitry Peskov said Moscow hopes "of course, that all his rights will be respected."
Less prominent officials were less guarded in their reaction. Alexey Chepa—the deputy chairman of the International Affairs Committee of Russia's State Duma—for example, said the nation must "use all international opportunities to protect the person who tried to expose the truth and bring information to the public that some entities carefully concealed."